Ekstra beskyttelse til dit barn ved overgangen fra babyseng til barneseng
Nemt at sætte på Home Bed stellet
Tre forskellige indstillinger
Flot design med afrundede hjørner
This Bed Guard provides extra support for the little one when the side panel of the Bed is removed. With solid wooden material and a robust steel bracket, this will live with the product for years. When placing the Bed Guard to one of the sides, you can sit comfortable next to your child cozy for bed time rituals.
Hvad medfølger
Stokke® Home™ sengehest (1)
Stokke® Home™ skruer til sengehest (2)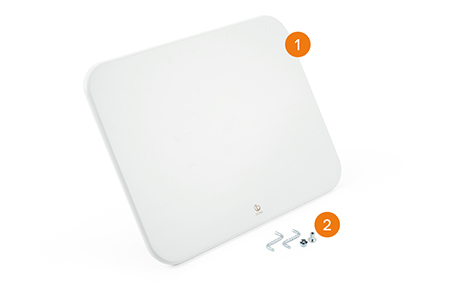 Funktioner
Designed for Stokke® Home™ Bed.
Easy to attach to Bed base.
Three positions depending on your preferences.
Rounded soft edges.
Dimensions: 34x45 /13,4x17,7
Materials: Laminated European beech plywood
Brugervejledninger
Vedligeholdelse

Træ


Rengøres med en ren, fugtig klud, og overskydende vand tørres af med en tør klud. Fugt vil beskadige farven.
Brug af rengøringsmidler eller mikrofiberklude kan ikke anbefales.
Farverne kan ændre sig, hvis træet udsættes for sol.