Find your favourite!
We have a Tripp Trapp® colour for everybody.
We know that parents want to find the perfect furniture for their baby and their home, after all, these are things you will use everyday for years to come. You want something that suits your baby and something that also fits into your lifestyle. Not only does the quality and design of Tripp Trapp® last for a long time, it gives you countless options for personalization.

Now more than ever, you have more styles and more accessories to choose from to make this unique chair your own. Mix and match to your heart's content, we truly have something for everybody!
STORM GREY

Stylish and toned-down Storm Grey was inspired by the ever-changing cloudscapes on the coast of Norway where we have our roots. Interior wise, it is riding a big trend of neutrals. Make a statement with one of our colorful cushions and you have a winning combination.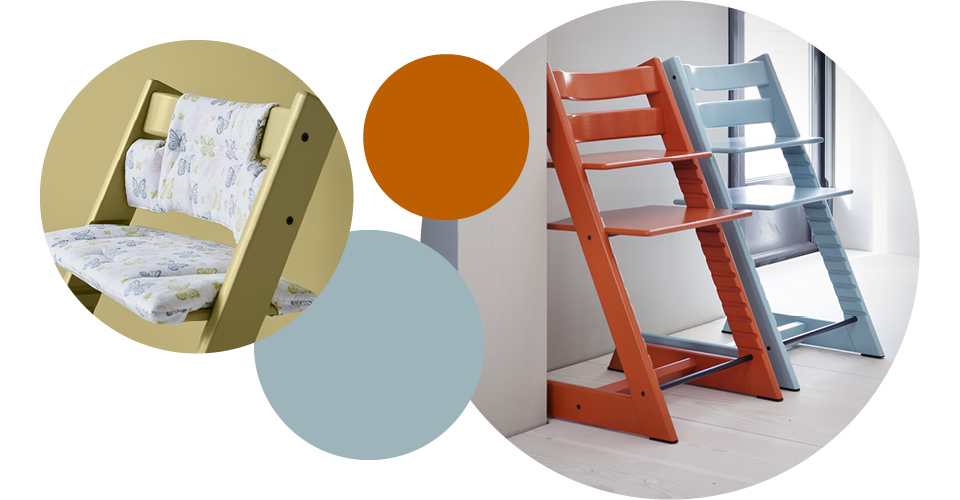 WHEAT YELLOW
Being somewhere in between furniture and product – the Tripp Trapp® really comes into its own in this kitchen 
friendly colour. Blends splendidly with oak interiors and contrasts well with aqua, pink and orange.
LAVA ORANGE
This warm and trendy shade will put you in a positive, creative, happy mood.
AQUA BLUE
Calm and soothing Aqua Blue has become a very popular colour for both girls and boys. It works with a 
variety of interiors and blends well in with both designer kitchens and more colorful retro styling.
SOFT PINK
We're no strangers to pink – and we've had it in the collection before. However the new pink is a more 
confident version of the color – in tune with emerging playful interior trends.
RED
The ultimate statement making colour – it can either be used as a colour pop in a neutral home, 
or it will fit right in with your bold personality and interior style.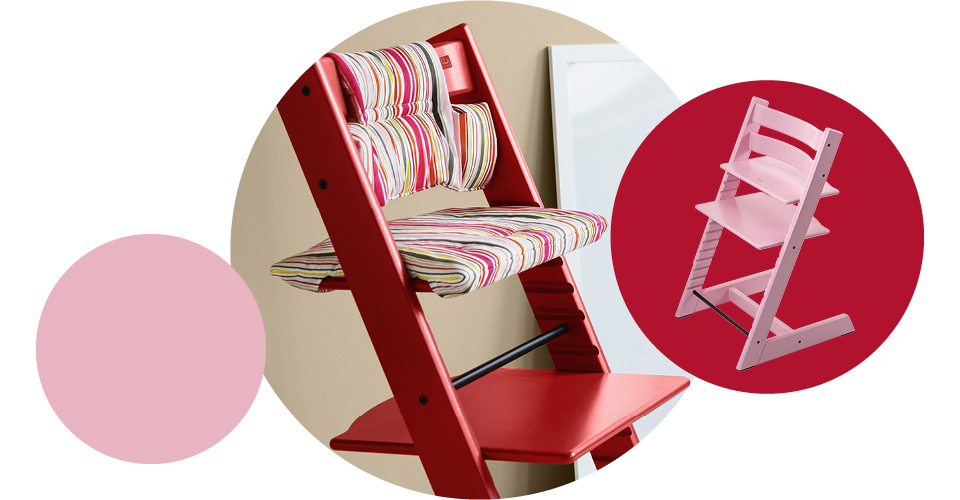 For product availability, please search your country specific stokke.com site or contact your local retailer.