Stokke® Nomi® Newborn Set
Parent's little helper
Bonus Product
https://www.stokke.com/EUR/en-lt/625901.html
Enables the Stokke® Nomi® Chair to be used from birth
Includes 5-point safety harness & a reversible, washable textile set
Seamlessly adjusted between almost horizontal and more upright positions​
Suitable from newborn until your baby can sit up unaided​
Fits all Stokke® Nomi® chairs
overview
Accessories
How to use
Spare Parts
Product Details
Parent's little helper
The Stokke® Nomi® Newborn Set is designed to provide your baby with a soft and cosy spot at the center of the family. The raised height is ideal for "talking", playing and maintaining contact with your baby. ​ The Stokke® Nomi® chair with the attached Newborn Set is easy to move around the house. Wherever you need an extra pair of hands - it can be seamlessly adjusted between an almost horizontal and more upright positions to meet your baby's changing needs. It offers a gentle bounce responding to your baby's natural movement while your baby's head remains stable.
​
The Newborn Set should be used in the horizontal position for the first 8-10 weeks after baby is born.
When your baby has grown a little stronger, you can begin to use a more upright position. This will provide even better connection at the family table.​​
Can be used from birth until your child can sit up unaided.​​
Please note that several short periods in the Stokke® Nomi® Newborn Set are better for your baby than one extended period.
Specifications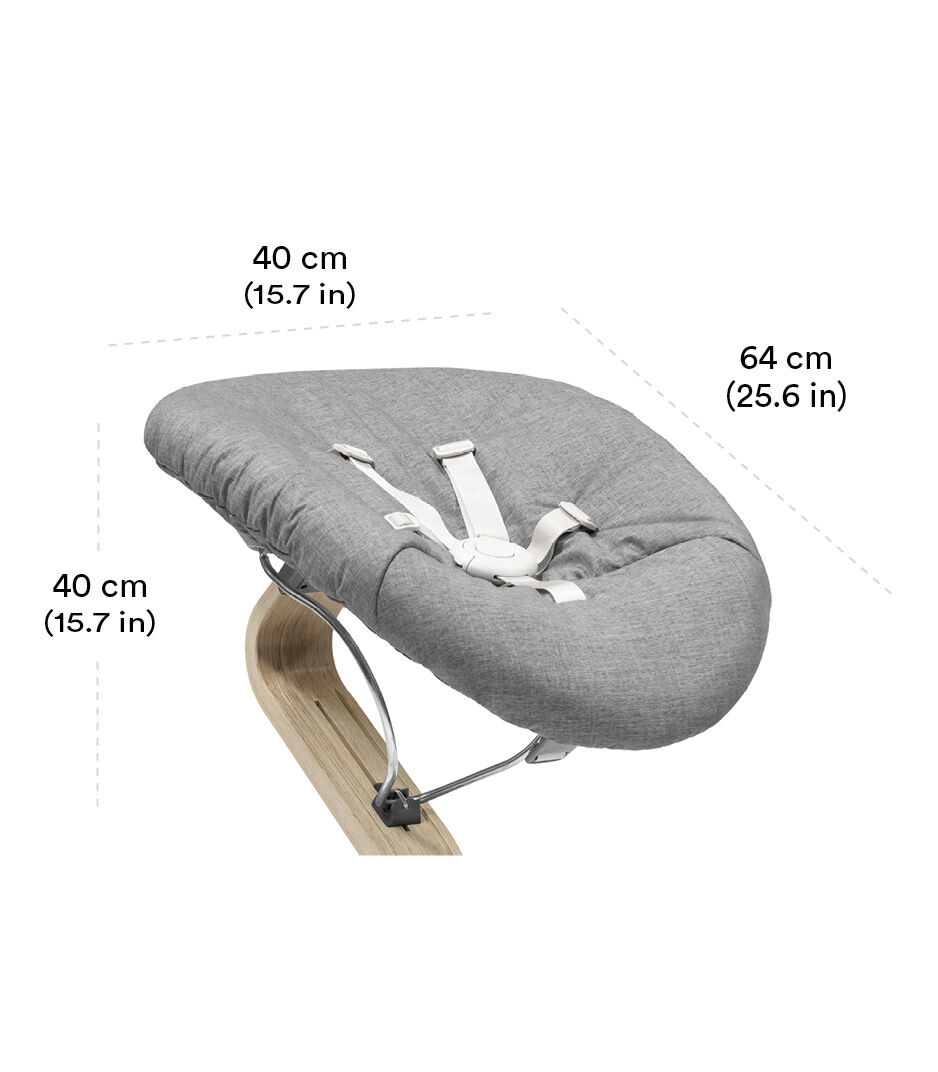 Product Size (cm/in): 65 x 40 x 40 / 25.6 x 15.7 x 15.7 Weight (kg/lbs): 1.71 / 3.8 Suitable for age: from 0 ~ to 6 (months) Extended Warranty: 3 (years)
Materials Detailed
Materials: Polypropylene/low carbon DIN steel

Mesh: 100% Polyester Materials Textiles: Cover: 15% Cotton / 85% Polyester. Filling: 100% Polyester. Mesh 100% Polyester
What's included
this item is included

Stokke® Nomi® Newborn Set

this item is included

Stokke® Nomi® Textile Set

this item is included

Stokke® Nomi® Mesh textile

this item is included

5-point harness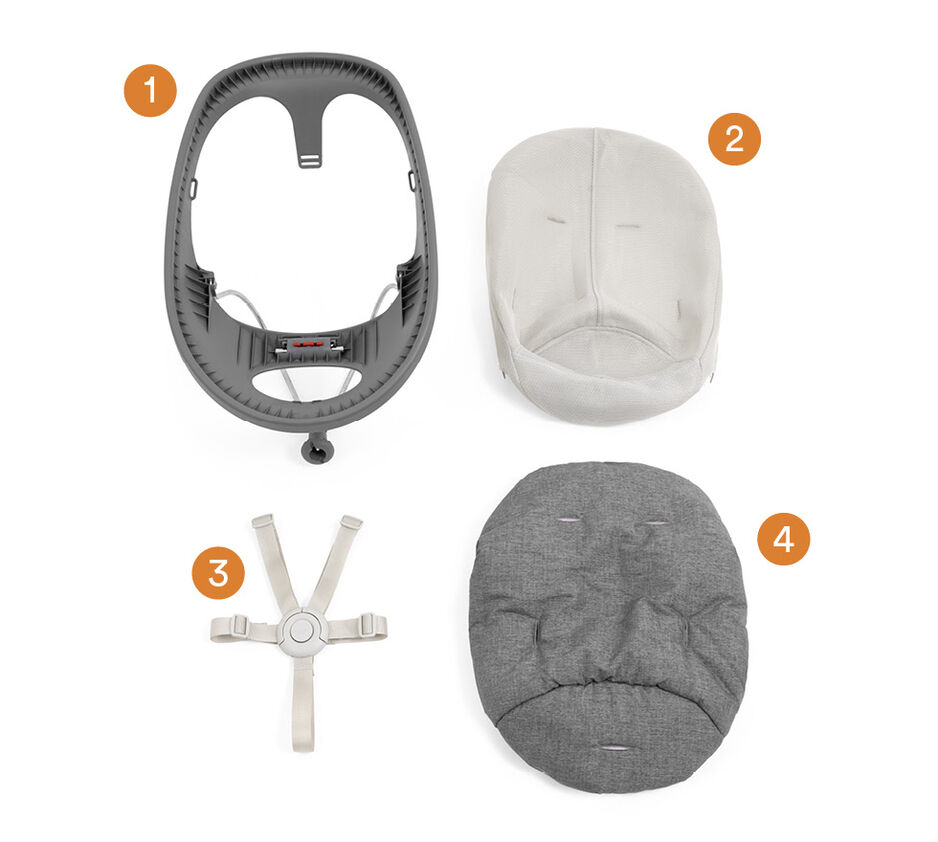 Stokke® Nomi® Newborn Set in social
How to use / Documents
Maintenance
Mattress and mesh: Machine wash warm. Max 105ºF/40°C.
Do not bleach or dry clean.
Do not tumble dry or iron.
Note: Harness fixation to hard frame
Downloads
Bonus Products
Bonus Products