Stokke® iZi Go™ X1 by BeSafe®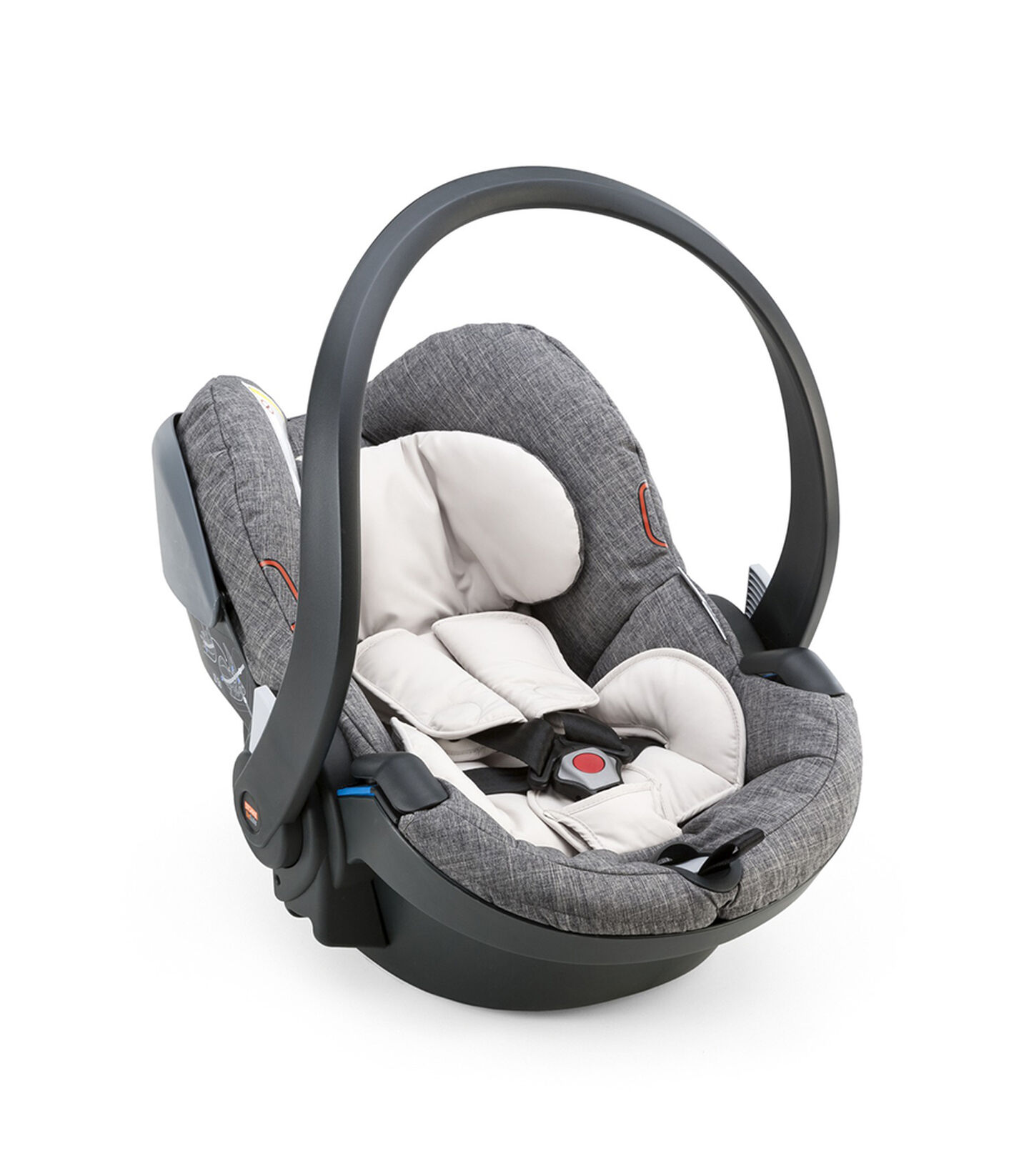 The lightweight car seat.
https://www.stokke.com/EUR/en-pt/255307.html
Easy clip on to all Stokke prams–no adaptors needed
Compliant with current car seat standards and laws
Suitable from newborn (minimum height: 40 cm) to baby up to 12 months
Extra large integrated canopy
Removable cushions for optimal ergonomics and safety as your baby grows
269,00 €
(All prices are tax inclusive)
Weighing in at only 4.2 kilos, the Stokke® iZi Go X1 by BeSafe® is easy to install and even easier to carry. This ultra light car seat includes an adjustable 5 point safety harness, an integrated sun canopy and plush padding for exceptional comfort and added protection. Best of all, Stokke® iZi Go X1 by BeSafe® can also be used as a pram seat with all Stokke® prams without the use of adaptors, it simply clicks right onto the chassis. Available in colours to match for superior styling. Stokke® iZi Go X1 by BeSafe® makes life's little transitions that much easier.
Features

Flexible Travel System


Available in matching colours, the Stokke® iZi Go™ X1 clicks directly onto all Stokke® prams without the need for adapters, creating a convenient and premium travel system
With the ISOfix base the transition between car and pram is as easy as click'n'go

Ease of use


A lightweight and robust car seat that is easy to install, and easy to carry
Magnetic shoulder pads make it easy to place child into seat
Harness height and head cushion can be adjusted in one operation
Removable and washable seat cover in high quality textiles

Safety


ECE R44-04 approved and Stiftung Wahrentest/ADAC test winner (without ISOfix base, 2011)
Group 0+: Rearward-facing from birth and up to approximately 12 months (0-13 kg)
User friendly and simplified installation with car's 3-point seat belt or installation using ISOfix base (optional, available separately) minimizes incorrect use
Side and front impact protection
5-point safety harness
Removable baby cushions for optimal ergonomics and safety as the baby grows
EPS (expanded polystyrene) foam lines the entire seat for ultimate protection
Safety indicators secure correct installation of seat on prams
Extra large integrated canopy with visor and UPF 15+ provide protection from the elements

What's included

Complete Stokke® iZi Go™ X1 by BeSafe®
Newborn cushion
ISOfix base

Technical Specifications / Measurements

Product info

Product weight in kg/lbs: 4,2/9.2
Product dimensions (length x height x width) in cm/in: 66x59x44/26.0x23.2x17.3
Suitable for age in months: 0-12
Suitable for weight in kg/lbs: 0-13/0-28.7

Spare Parts

User Guides

Maintenance

Hard parts

The car seat hard parts and harness should be cleaned using a mild mixture of water with soap. Make sure that any sand/mud/grit is removed prior to cleaning.

Textiles

Must be washed separately!
Head rest and seat textile can be machine washed at 40°C/104°F.
Canopy and visor must be hand washed. Remove the visor and the front rib from the canopy before washing.
See the user guide and care labels for further instructions.

Downloads