THE NEW STOKKE® XPLORY® X WINTER KIT
COMPLEMENTS YOUR LIFE

The fun doesn't stop when the temperature drops with the new Stokke® Xplory® X.
STOKKE® XPLORY® X WINTER KIT
KEEPS YOU & YOUR BABY WARM
When you have a baby, you still want to get out there. That's why we've designed this season's must-have outerwear…for your stroller. As functional as it is beautiful, it keeps your baby warm & protected during your cool weather walks together.
NEED SOME TIPS TO STAY WARM?
1
Keep moving
Even though you're insulated and wearing layers, you don't want to restrict movement. Moving is more comfortable and helps keep you warm.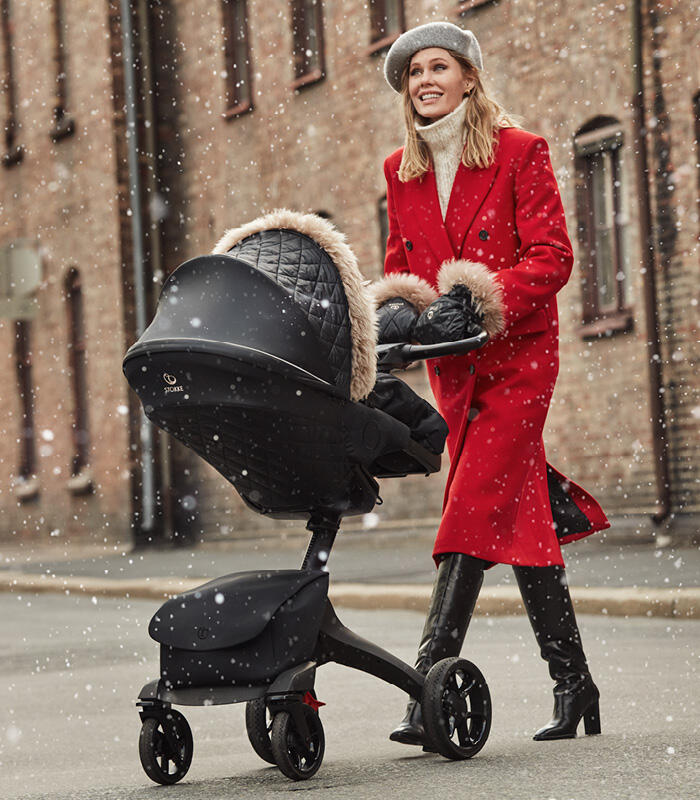 2
Layer up
The winter kit adds a layer of insulation to your stroller. Like all layers, it should be able to adjusted. This is why the Winter kit easily attaches and detaches from the stroller.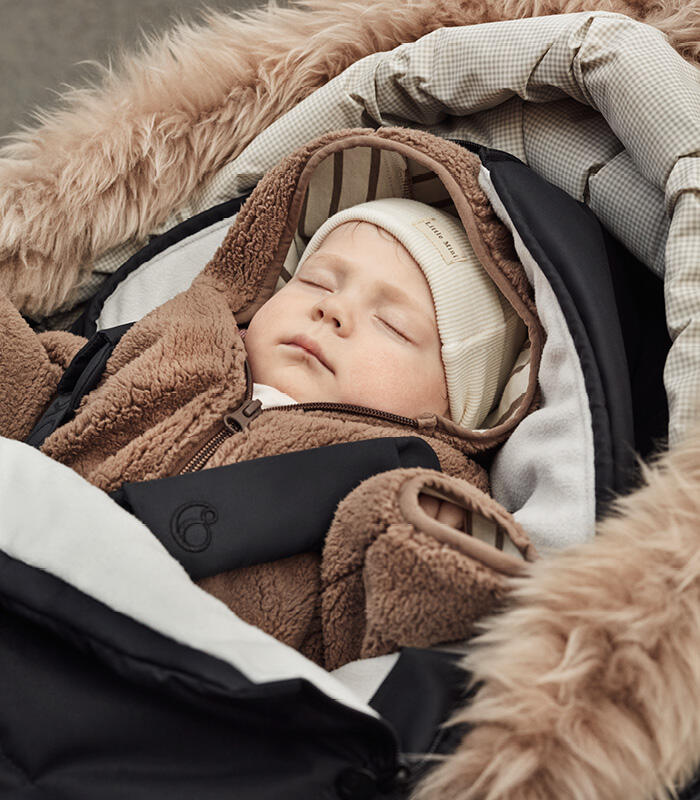 3
Don't forget your mittens
So sumptuous & warm, you won't want to leave home without them. And because they attach to your stroller handle – you won't have to!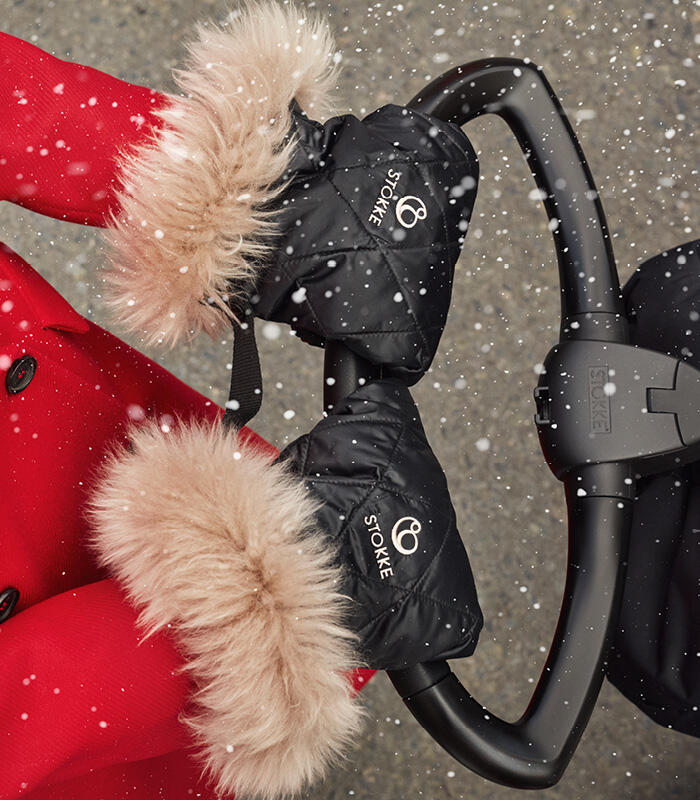 We've chosen natural sheepskin over artificial alternatives because of its insulating, breathable, antistatic and hypoallergenic qualities. In fact, we make use of a natural resource that, if properly cared for will last for years to come.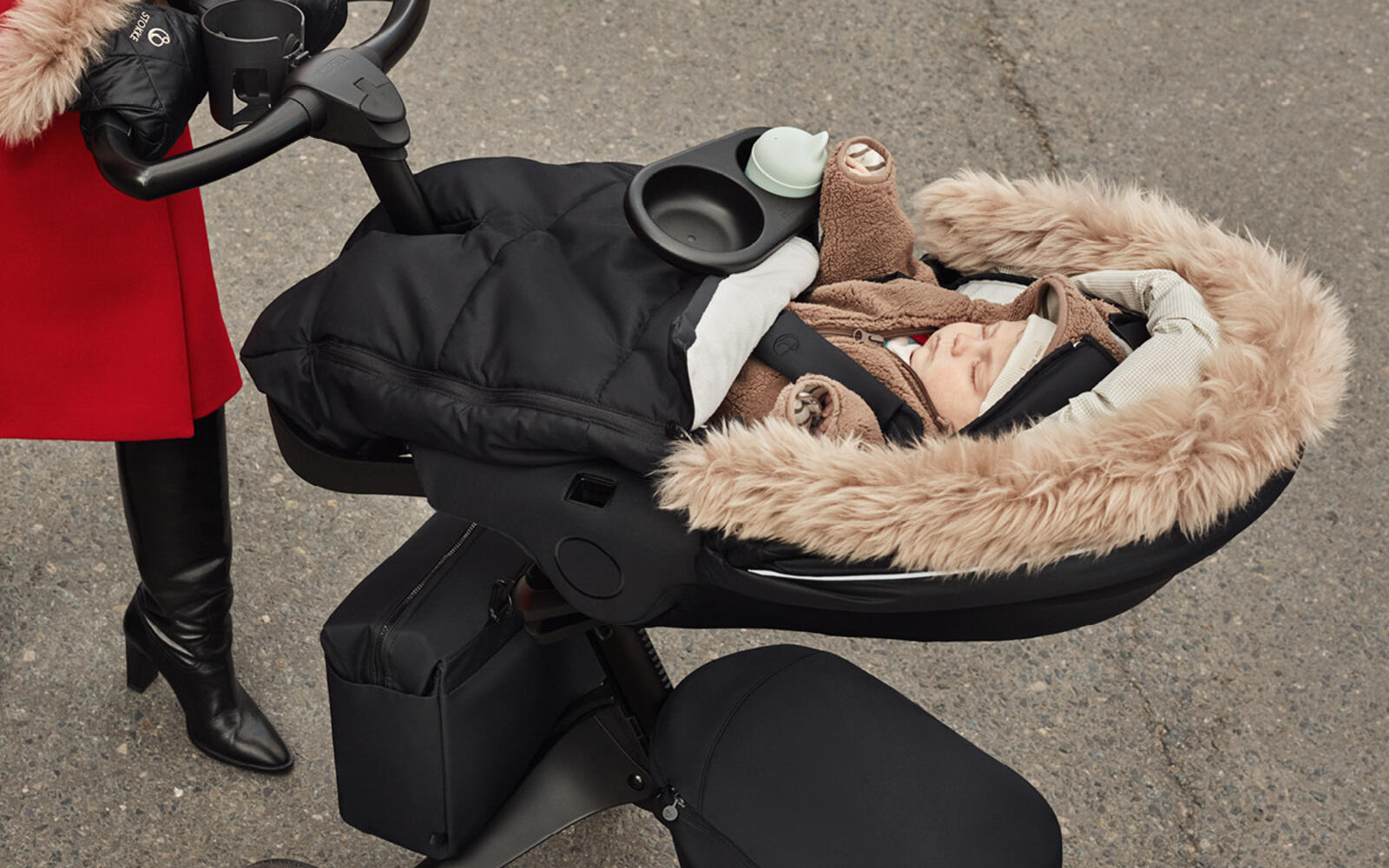 STOKKE® XPLORY® X FOOTMUFF
PAIR IT WITH THE FOOTMUFF
The soft lining keeps your baby happily bundled and warm while still allowing for freedom of movement.
Buy the Footmuff here