Keeping close with Stokke® Xplory®
The Stokke® Xplory® is not only stylish, but provides the ultimate comfortable ride for our baby. If your baby is anything like our Truman, then you know how important it is for them to feel completely involved in whatever we are doing.
Whether we are cruising around our neighborhood or exploring our new city of Houston, TX, it is so important to us for Truman to feel included and connected to us. He absolutely loves his Stokke® Xplory® and has since he was younger. He loves how high up his seat is and I love that he too can enjoy all the many activities we do.
The Stokke® Xplory® is a blessing in our lives because it allows us to truly enjoy time with our son, with ease.
The beautiful sleek design is definitely a plus, too! Every night after my husband gets home from work and dinner has been eaten, we strap Truman into his pram to take a walk around our neighborhood or cruise to the park to play. It's my favorite time of the day because we all get to spend time with one another while chatting about our day.
I love that the Stokke® Xplory® is part of our daily routine and has become a habit for Truman.
Not only does he love his pram, but he's excited to sit in it because he knows it takes him to his next adventure. The Stokke® Xplory® has made a huge impact on our family's life and I'm thankful for all the many memories, laughs, & adventures it has helped us experience and will continue to help us experience.
We simply LOVE our Stokke® Xplory®!!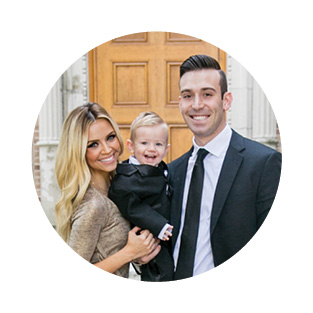 April 2016