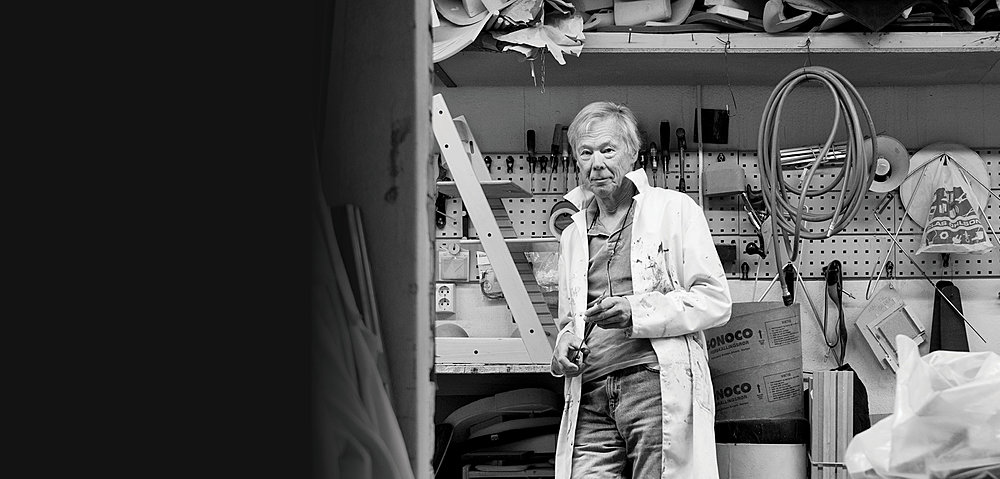 Still Setting the Standard Peter Opsvik doesn't sit still, and he doesn't think you should either. In a world that's become increasingly sedentary, we need to move more.
He's been designing since 1959. He's an icon and true renaissance man.
He's a jazz musician, he paints, campaigns for the environment and designs some of the most innovative, timeless furniture in the market.
Meet the designer who set a new standard for sitting.
PHILOSOPHY BEHIND THE DESIGN
Life around the table
The Tripp Trapp® designer's inspiration came from watching his young son Tor - having grown out of his traditional high chair, but still far too small for an adult's chair. The Tripp Trapp® chair revolutionized the children's chair category back in 1972 when it was first launched. It's designed to fit right up to your dinner table, bringing your child into the heart of your family's social life for meals and more. With unique height and depth adjustability, the chair would fit any age and size and still be comfortable with superior ergonomic support.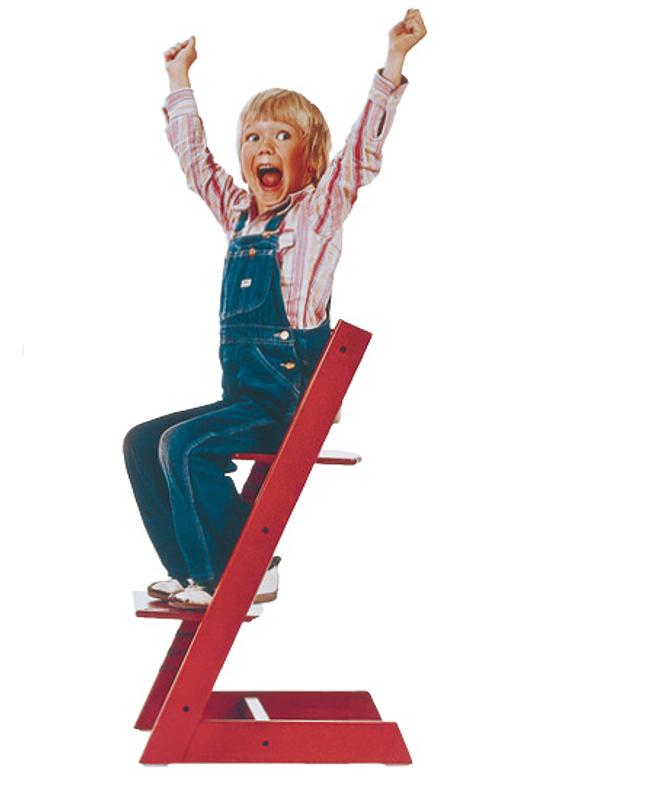 FREEDOM OF MOVEMENT
Bring the floor to the child
What makes Peter Opsvik's design timeless is the thought behind it. The ability to change postures are prerequisites for comfortable sitting: The best sitting posture is, after a while, the next. The ground offers children the freedom to explore and move in a way that is natural to them. It is here that they learn balance, coordination and literally find their footing. This was one of the driving concepts for the Tripp Trapp® chair; to bring the floor to the child which is cleverly accomplished with the footplate. The Tripp Trapp® chair solves functional challenges superbly. With its timeless and unconventional visual design, it's become an icon.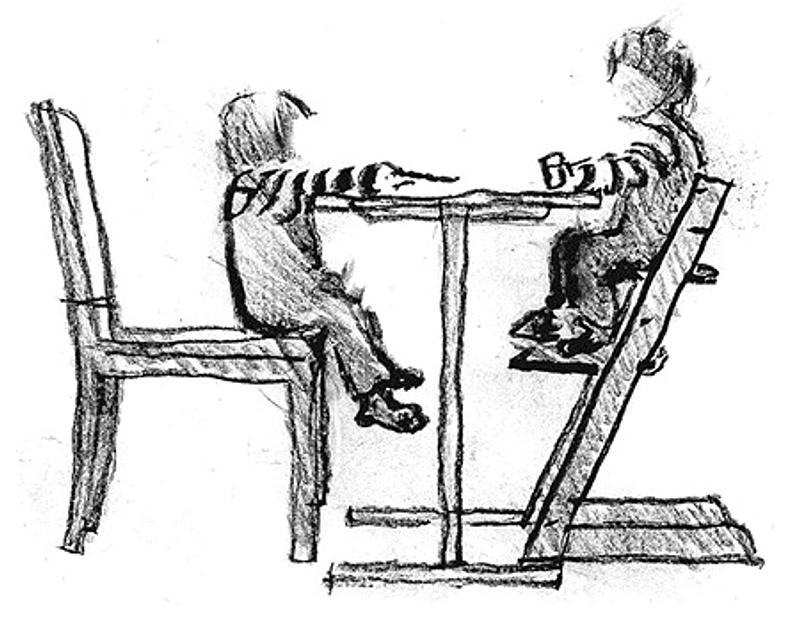 From the archives; travel back in time to 1972 when Peter Opsvik introduced the world to the iconic Tripp Trapp® chair and his original philosophy of freedom of movement.
"I am a strong believer in the values of 'life around the table' and to allow children and adults to interact."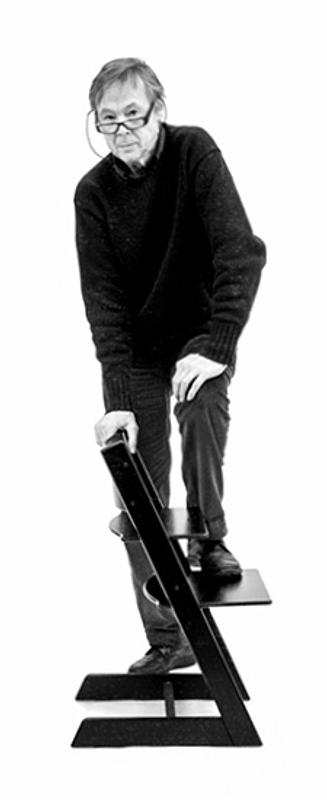 DEVELOPING SOCIAL SKILLS
A seat at the table
His ambition, when designing the Tripp Trapp® chair in 1972, was to make one chair that could comfortably seat all ages at the same table. By reducing the height difference between small children and their parents and allowing them to sit together at eye level, families would find it easier to interact, making life around the table more enjoyable.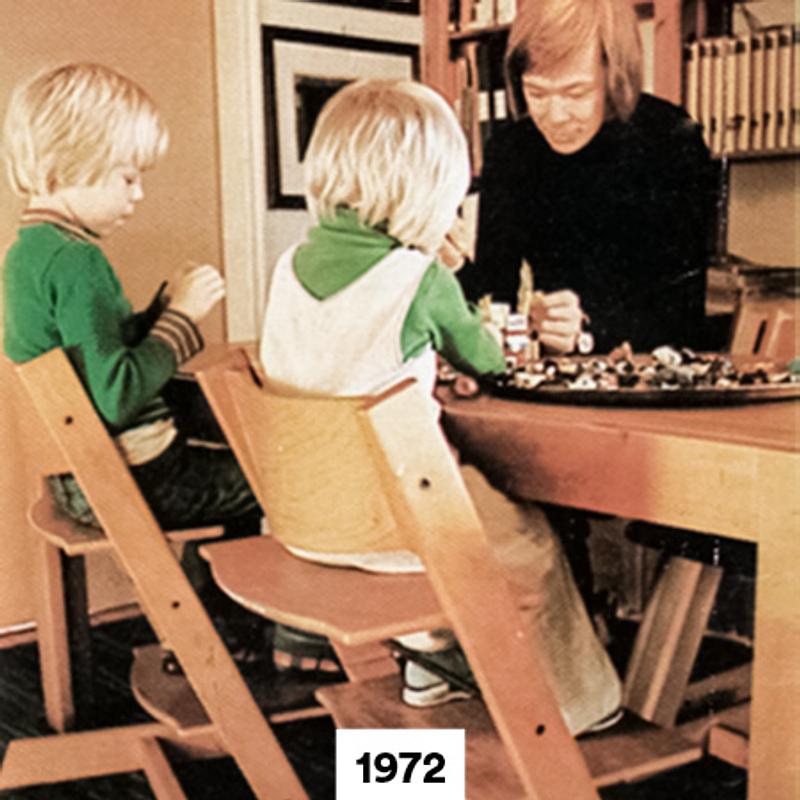 "Knowing that Tripp Trapp® has lifted so many children to a higher level is a good feeling!"
Peter Opsvik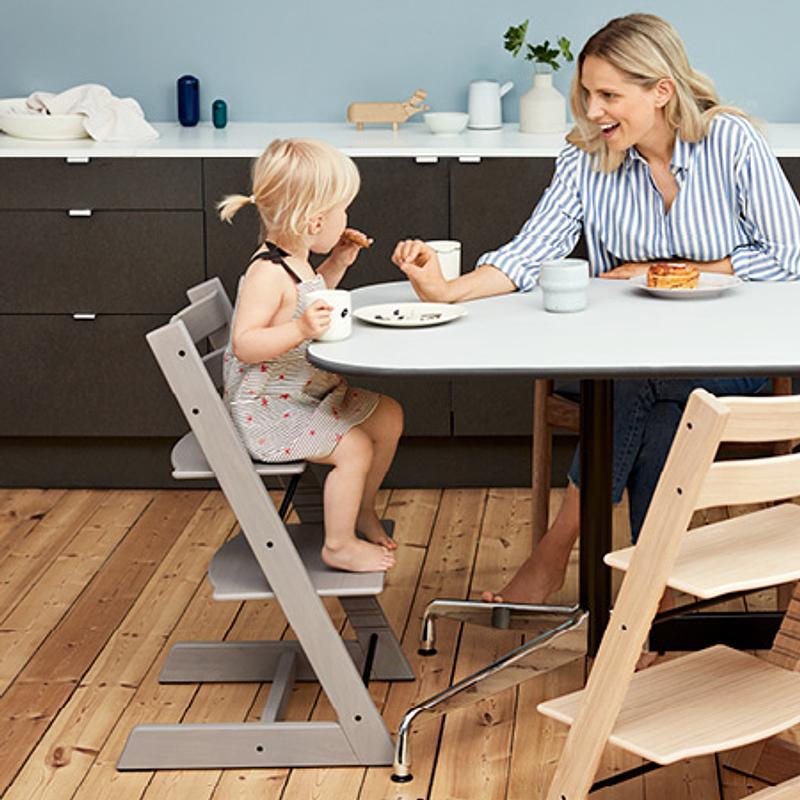 BREAKER OF NORMS
Unconventional and recognized
Peter Opsvik's most important contribution to furniture design has been developing chairs that inspire the user to move and vary their posture while sitting.
Some of his designs look more like art installations than furniture, but don't be fooled, they're beyond comfortable; all with the aim to break the norms of static sitting. This iconic Norwegian designer has a huge body of work that includes some of the most recognizable designs of our time.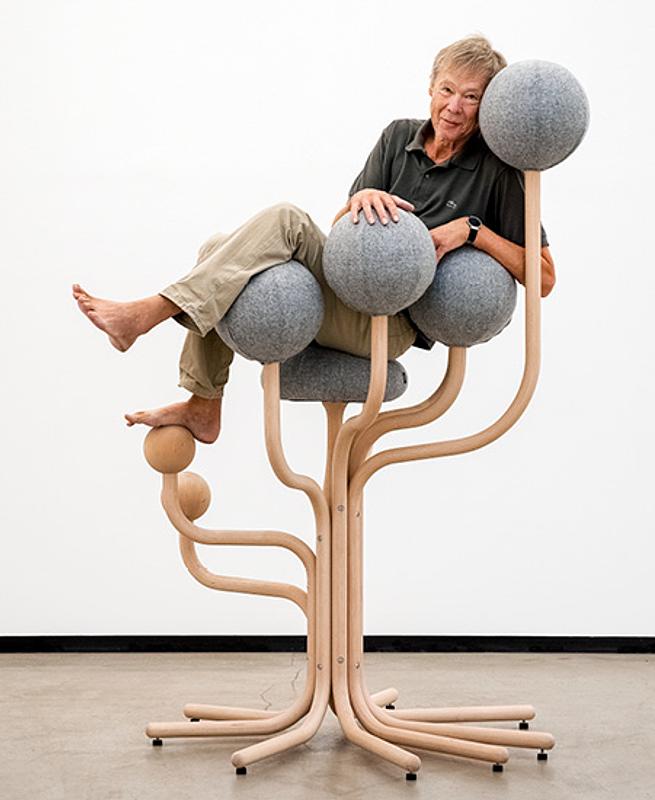 His chairs alone include Garden (part of Globe Concept, Moment), HÅG Capisco (Flokk), Balans Variabel (Varier) and Nomi (Evomove). Our favorite, Tripp Trapp®, is even in the permanent collection at MOMA in New York, Design Museum and Victoria and Albert in London and The Vitra Museum in Germany.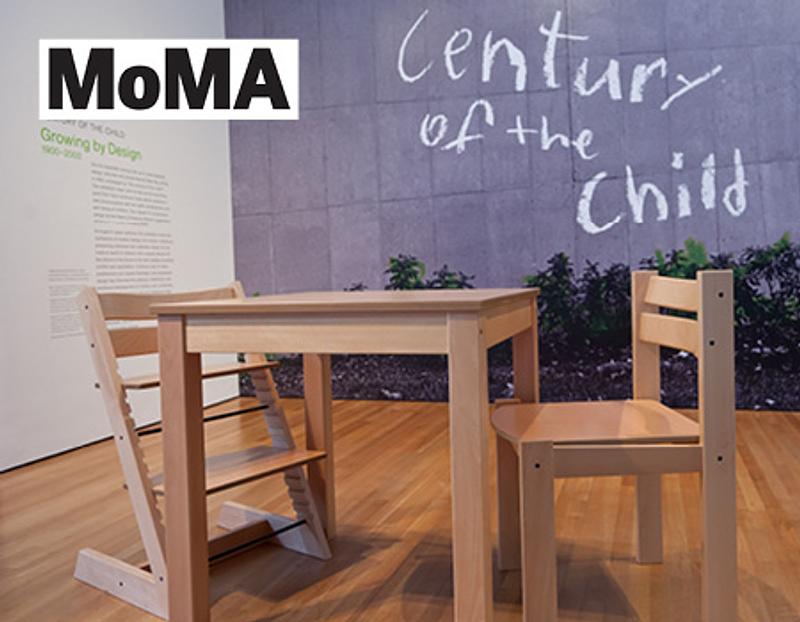 Tripp Trapp® The chair that grows with the child™