Motherhood across the world
Meet moms from around the world who share their experiences and favourite moments with their babies.
| | | |
| --- | --- | --- |
| | Getting to know your baby and figuring out what kind of mom you want to be is a process. It is a strange, but exciting journey to adjust to your new way of life together. Rest assured, there is no set of rules that applies to everyone. Every family and every child is unique. You and your baby will soon discover what works best for you. In the end, Mommy knows best. | |
SPAIN
Debi Najera
"Mario and I enjoy looking at each other while we are strolling around the city. We talk and laugh together and I love to look at him! He's so relaxed in his Stokke® Scoot™ looking into the trees, sky and listening to the birds singing. Sometimes we are silent, and that makes us so happy too. What I love about this stage is that he learns so fast. Every moment is special and unique. It's incredible how he interacts with us, he loves to make us laugh. What he doesn't know is that we also learn a lot from him every day."
Photo: La Nueva Debi, Debi Najera // Blog: lanuevadebi.blogspot.com.es // Instagram: @lanuevadebi // Product information: Stokke® Scoot™ // Style Kit Racing
JAPAN
Hiromi Hasegawa Kamada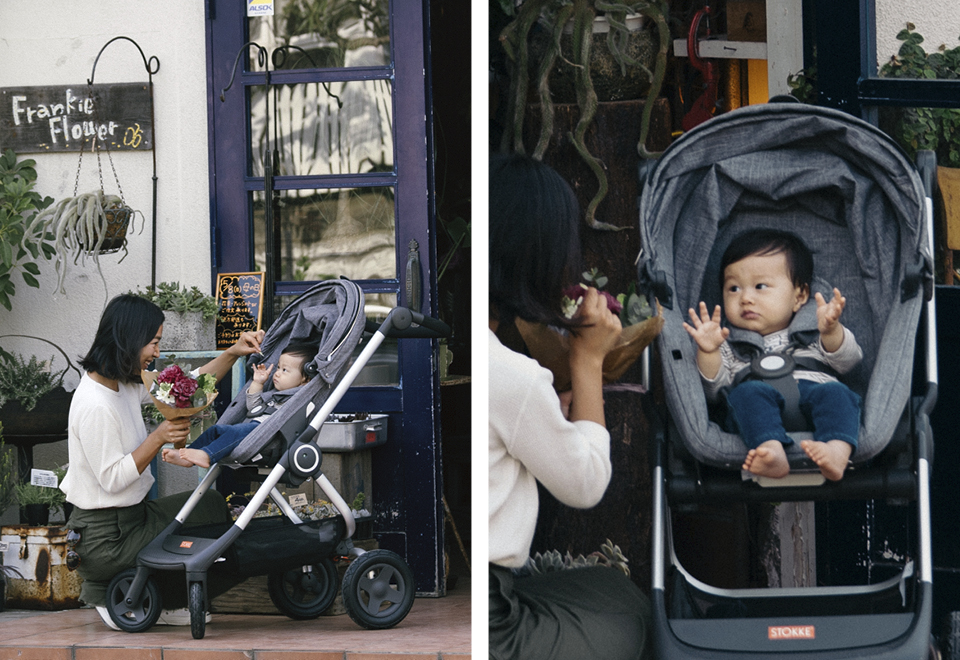 "We live just outside of Tokyo in Kamakura Sichirigahama, which is surrounded by sea and mountains. When strolling around, we enjoy making eye contact and talking about the scenery together. This summer, we are going to our mom's hometown in the countryside and we will play around in nature as a family. Our baby boy is only 10 months old, so this summer is going to be his first time there."
Photo: Hiromi // Instagram: @hirohase // Product information: Stokke® Scoot™
USA
Megan Quint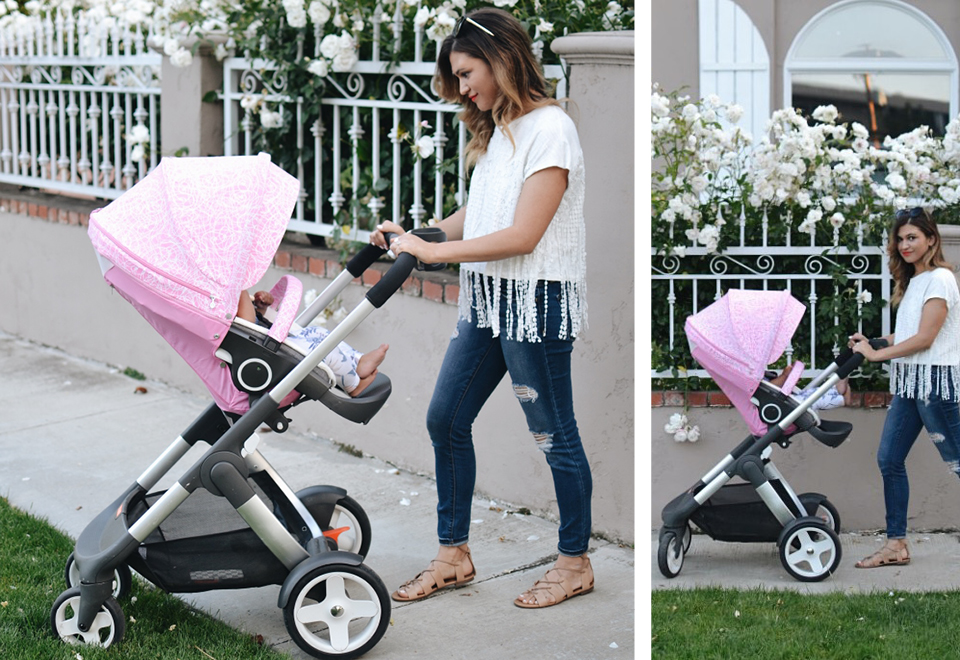 "There are so many things I would tell my pregnant self! The biggest thing would just be to know that everything is just a phase. The lack of sleep, the initial pain of nursing... every little bump in the road seems to work itself out. Even if the end solution wasn't what was in your original plan. But honestly... everyone in the world could have told me that, I still would have had to learn it myself to get it! I found my mom tribe when I moved from San Francisco to LA as a brand new mom. I've been amazed at the community of incredible, strong mamas that are out there if you just open yourself up. I've had playdates with moms I've met in classes which I expected, but I've even formed bonds and had playdates with moms I met online or just started chatting up at the park."
Photo: Megan Quint // Blog: thequintessentialsblog.com // Instagram: @meganquint // Product information: Stokke® Crusi ™ // Summer Kit
POLAND
Moniki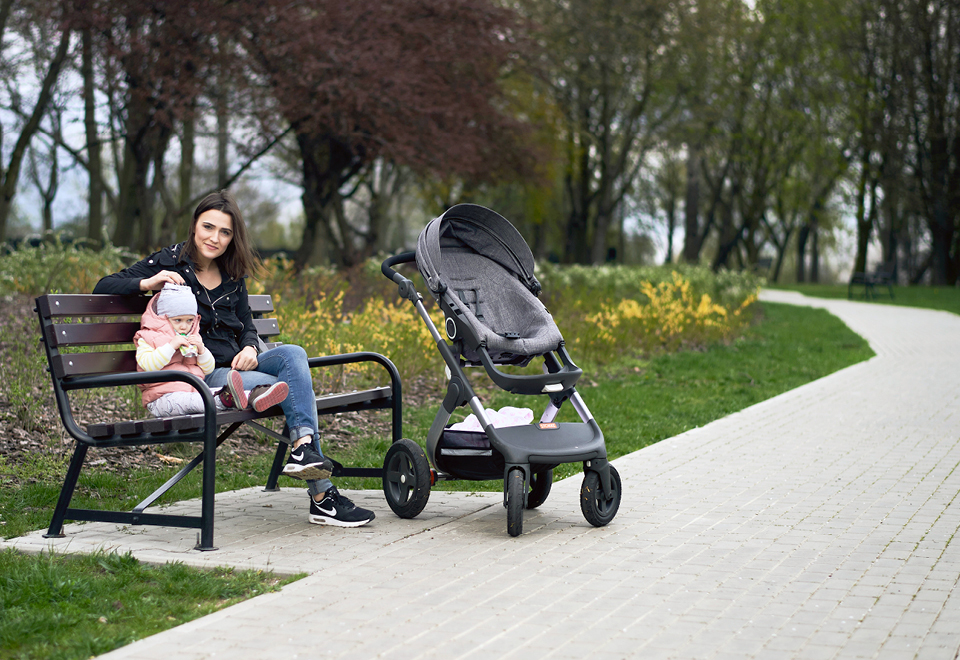 "Alicia is a cute little girl who knows exactly what she wants. Most of the time she speaks in her cute baby language. However, her favorite adult word is NO and this often causes many funny situations when she acts as decision maker. We are very lucky to live near one of the largest city forests in Europe so we spend quite a lot of time walking in the nearby parks, breathing fresh air, admiring nature, and very often just napping."
Photo: Moniki // Blog: livesnapblog.com // Instagram: @livesnapblog // Product information: Stokke® Trailz ™
FRANCE
Mona Jafarian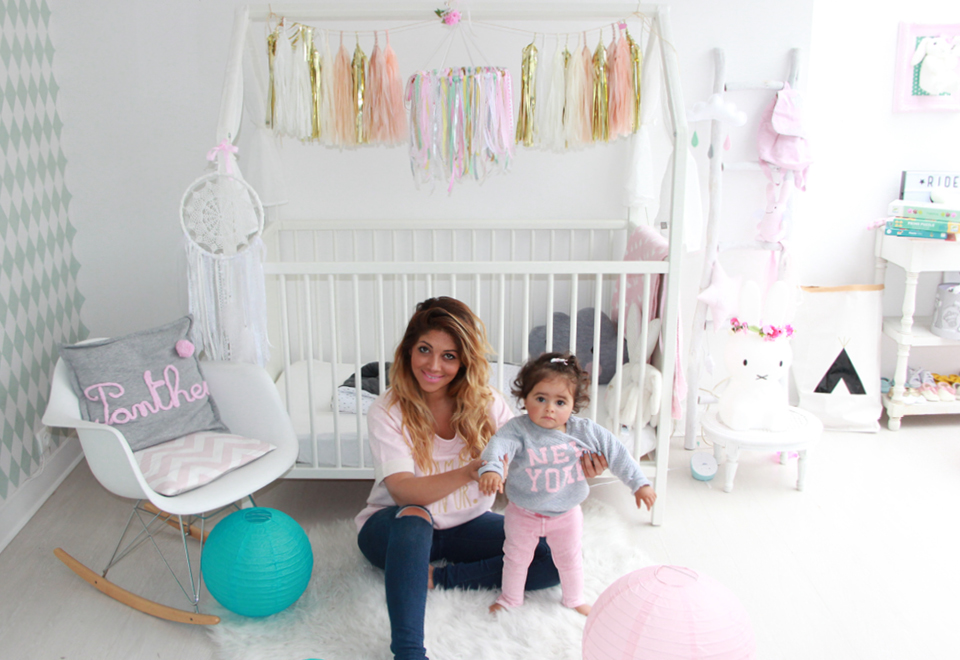 "What I really love with having a 1-year-old baby is the daily development. Each day is full of surprises, new sounds, and new gestures. She watches, she learns, she reproduces and above all she increasingly communicates with us. What we particularly love is the beddy-byes ritual. I talk to her, sing songs, tell her stories, she smiles at me, laugh and respond her way until she sleeps peacefully. And I watch her sleep for a few minutes before I leave her room."
Photo: Mona Jafarian // Blog: whenshabbyloveschic.com // Instagram: @WhenShabbyLovesChic // Product information: Stokke® Home ™