Stokke® Xplory® Silver Athleisure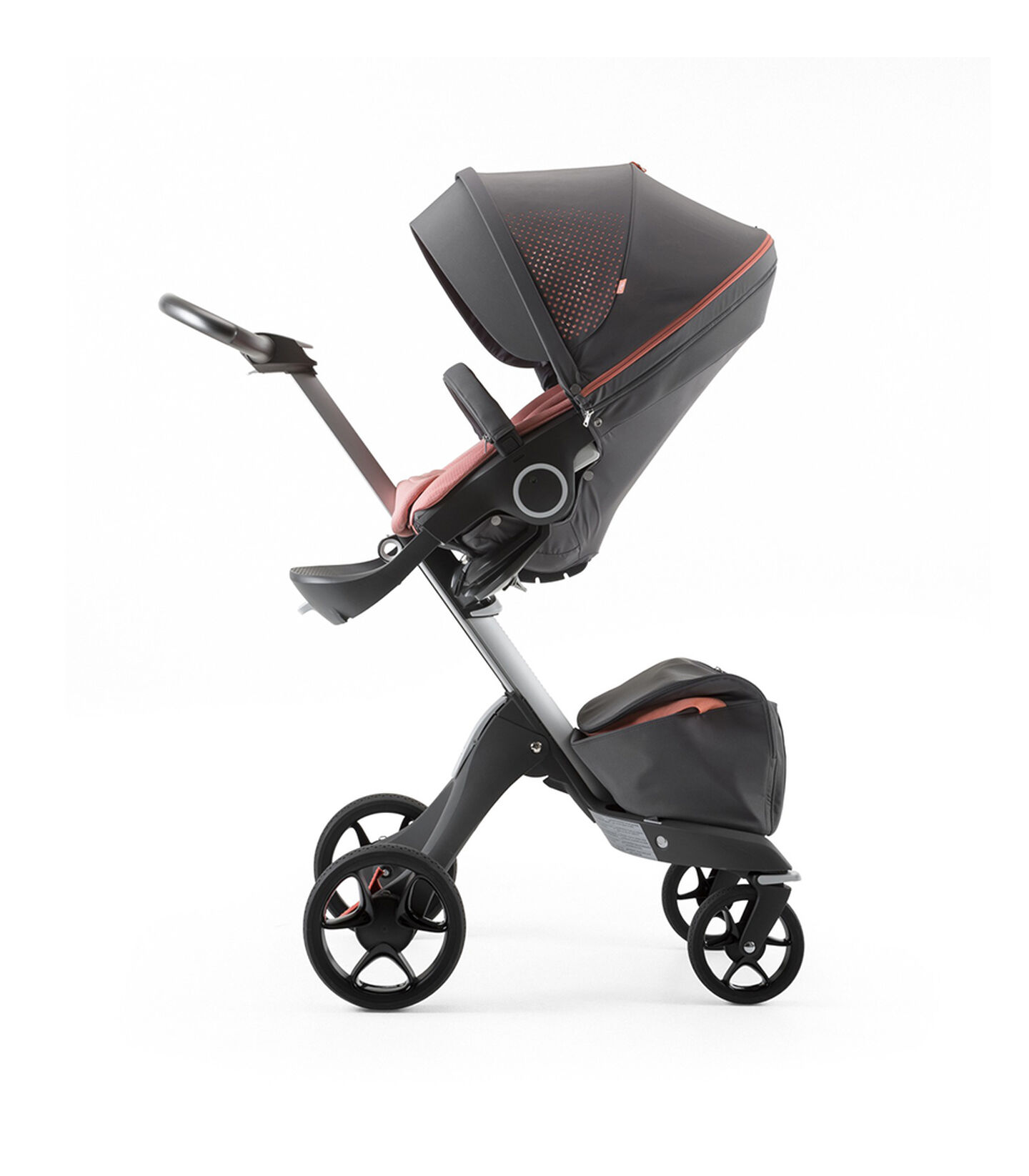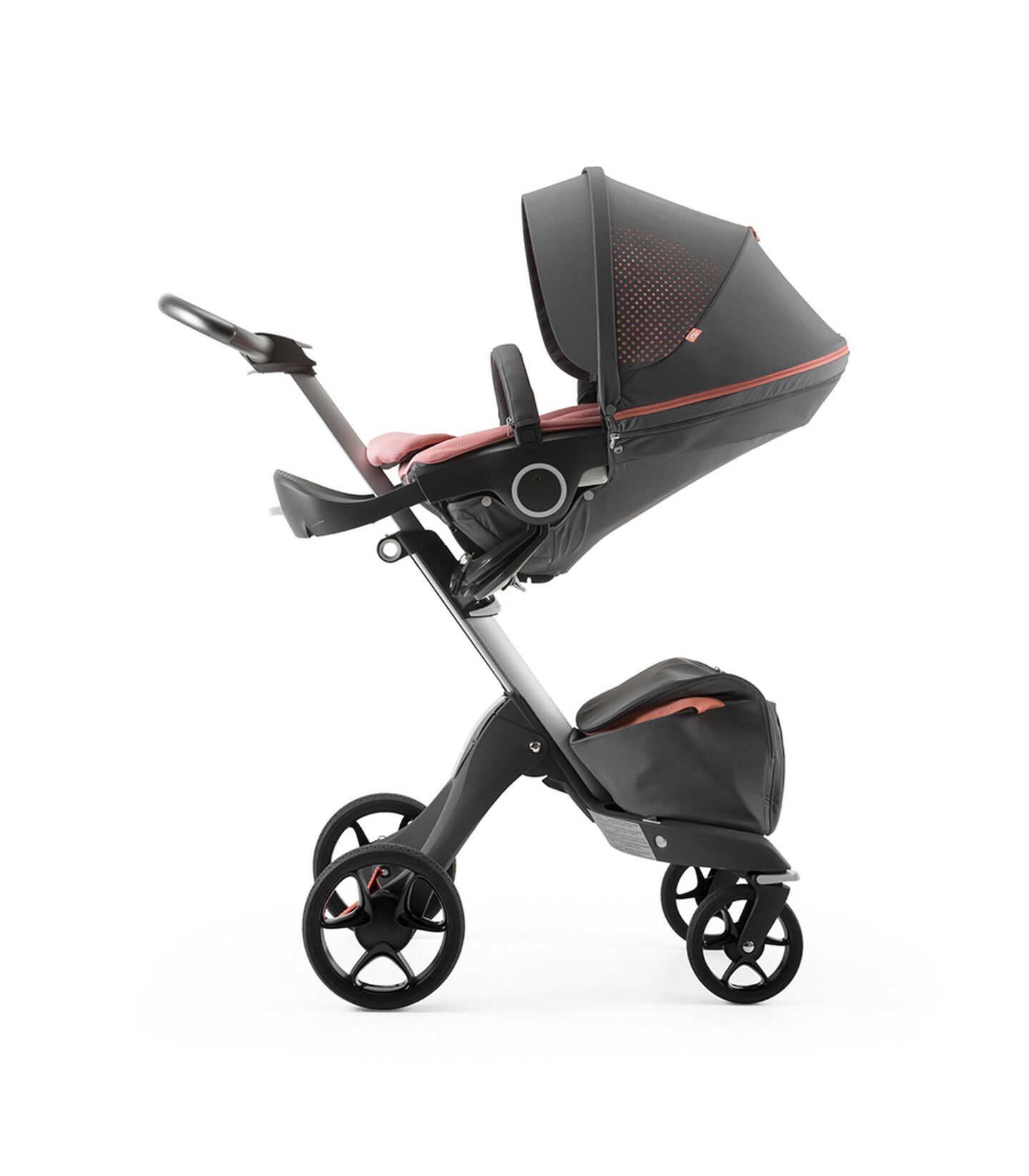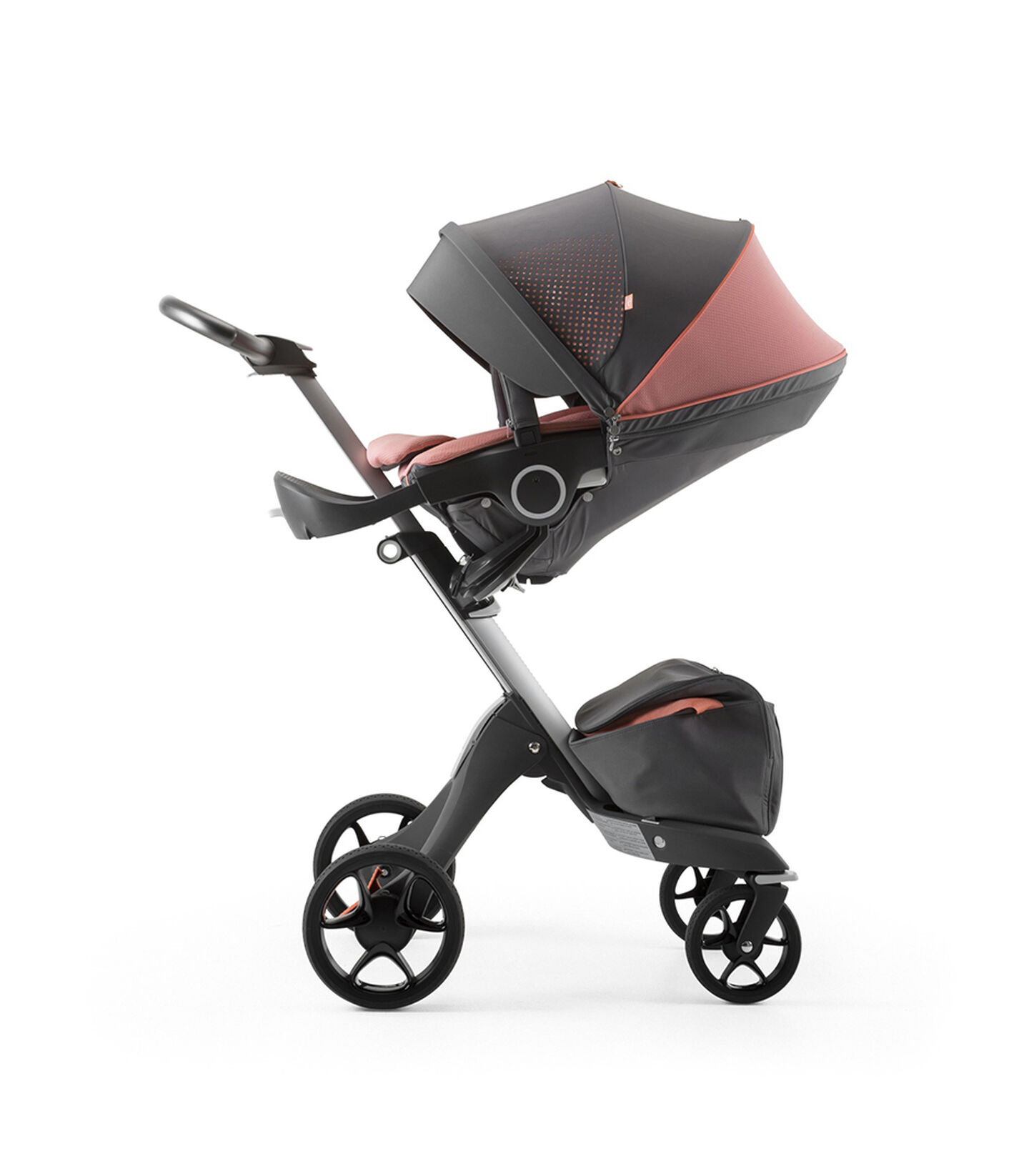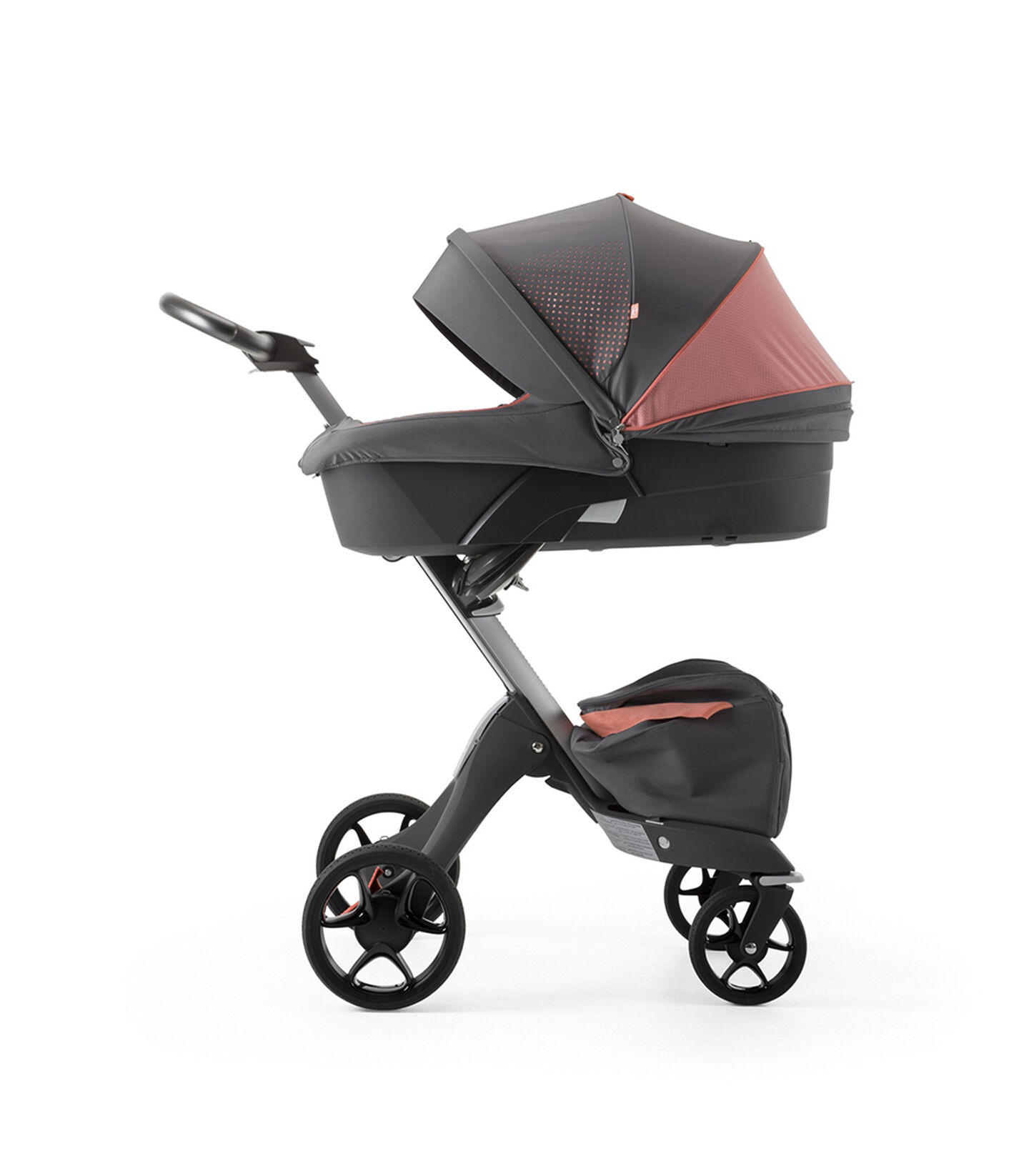 The ultimate connection stroller
https://www.stokke.com/IRL/en-ie/493201.html
Raises your baby higher to promote eye contact and connection
Breathable fabrics with wicking and quick dry properties
Extended canopy with laser cut holes and mesh for ultimate ventilation
Newborn insert with foot support and adjustable headrest in Athleisure textiles
360° lockable swivel wheels for effortless maneuverability
Suitable from newborn with the optional Stokke® Xplory® Athleisure Carry Cot

Available in 2 colours and available with matching accessories.
Variations
Chassis Type:
Stokke® Xplory® Silver Athleisure
Stokke® Xplory® Black Athleisure
999,00 €
799,20 €
Stock status visible in Create and Buy
(All prices are tax inclusive)
Our designers have taken the best elements of activewear to outfit Stokke® Xplory® Athleisure with a dynamic new look, and increased functionality. A nod to performance wear, grey is the primary colour to anchor the look. Traditional, and with broad appeal, it provides the ideal canvas for vibrant accents that express the energising spirit of Athleisure. Breathable, with pops of fresh Marina Blue or Coral, the technical fabrics have been carefully selected for their wicking and quick-dry properties. To keep everything you and your baby need securely stowed, we've included a shopping bag with coordinating Marina Blue or Coral detailing.This unique stroller is available with a silver or black chassis and a carry cot option. Stokke® Xplory® Athleisure with black chassis includes a matching black cup holder.
Features

Pioneering seat height adjustability
Improved newborn insert with foot support and adjustable headrest in Athleisure textiles
Removable seat cover in Athleisure textiles for easy cleaning
Extended canopy with laser cut holes and mesh for ultimate ventilation
Breathable technical fabric with wicking and quick dry properties – used on cover and newborn insert
Two-toned shopping bag with Coral or Marina coloured accessory bag for safely storing the rain cover and mosquito net
Suitable from birth to 15 kg with the stroller seat
Lockable swivel front wheels
Adjustable, ergonomic handle to accommodate height
Carry cot option with a mattress cover in in Coral or Marina Athleisure textiles

What's included

Stokke® Xplory® Chassis (1)
Stokke® Xplory® Athleisure Seat (2)
Stokke® Xplory® Athleisure Canopy with Visor (3)
Stokke® Xplory® Athleisure Shopping Bag (4)
Stokke® Xplory® Athleisure Accessory Bag (5)
Stokke® Xplory® Athleisure Seat Cover (6)
Stokke® Xplory® Athleisure Seat Baby Pad (7)
Stokke® Xplory® Athleisure Seat Handle (8)
Stokke® Stroller Footrest (9)
Stokke® Xplory® Athleisure Seat Rain Cover (10)
Stokke® Stroller Seat Mosquito Net (11)
Stokke® Xplory® Athleisure Harness Protector (12)
Stokke® Stroller Cup Holder (13)
Stokke® Xplory® Athleisure Carry Cot

Technical Specifications / Measurements

Product info

Chassis weight in kg/lbs: 8.4/18.52
Seat weight in kg/lbs: 3.8/8.34
Chassis with seat dimension (length x height x width) in cm/in: 75-102x89-123x56.5/29.5-40.2x35-48.4x22.4
Folded chassis with seat dimension (length x height x width) in cm/in: 99x34x56/38.9x13.4x22
Carry cot weight in kg/lbs: 4.4 / 9.7
Chassis with carry cot dimension (length x height x width) in cm/in: 75-102x89-123x56.5/29.5-40.2x35-48.4x22.4
Folded chassis with carry cot dimension (length x height x width) in cm/in: 107/42.1 x 45/17.7 x 56.5/22.0
Seat suitable for weight in kg/lbs: From 6 months to 15kg/33lb worldwide.
Carry cot suitable for weight in kg/lbs: 0-9/0-20
Maximum storage load in shopping basket in kg/lbs:: 0-9/0-20
Materials: Chassis: aluminium and plastics Upholstery: polyurethane Rain cover: phtalate free PVC Mosquito net: polyester mesh Shopping basket: PVC/polyester

Spare Parts