Careers
Why work for Stokke?
Stokke® is focused on long term growth and building its brand. Based in Norway with offices in Europe, US and Asia, we can also offer a truly international work experience.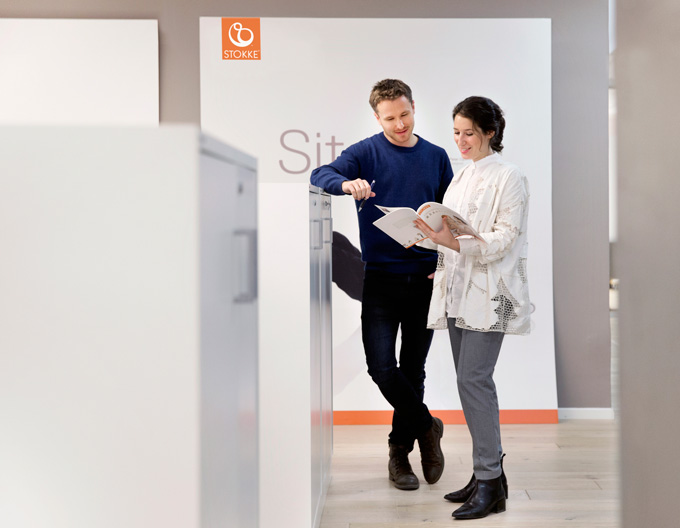 Who are we?
Marketing & innovation
Marketing&Innovation is responsible for strategic development of our portfolio, building a global brand with consistent, sustainable and engaging brand communication and operates ecommerce as an integrated digital journey. We set the agenda for future sustainable growth - always in the best interest of the child.

The brand department is the owner of our brand platform and strategic brand communication. They develop consumer communication across all channels.

Category management is split in two areas; @Move and @ Home. They are responsible for our category strategies and Stokke's overall portfolio management.

Digital is responsible for all digital channels to our end consumers – Stokke.com, social media and CRM. They are responsible for our ecommerce business.

The Innovation&design department is responsible for all innovations – new concepts and on our existing portfolio. They are the owner of our overall design values.

Product Development and Operations
Stokke has a wide and constantly growing portfolio of innovative and unique products. In the Operations & Product Development Department, our purpose is to maintain our existing product portfolio and further optimize these products. We are responsible for ensuring the correct production price, quality and capacity. We are actively striving to improve our products for better manufacturing, quality, safety, ergonomics and ease of use for the costumer. We are also responsible for finding the right partner for manufacturing of our new innovations. All this time we keep technical, visual as well as user oriented aspects in mind. Product updates and improvements can be carried out due to changes in regulatory requirements, feedback from customers and suppliers, new material or production technologies, as well as from our own initiative.

Commercial, Sales & Support
In Commercial, we secure the execution of global category and marketing strategies in the markets.We are a truly multinational team of about 200 people globally. Commercial consists of more than 30 nationalities and are located in over 30 countries. We are highly result-driven and we always strive to set new standards.

With the support of 6 country/regional Sales Service and Marketing offices, we believe in local presence and hands-on focus of the local sales teams. We have more than 4,000 points of sales in over 80 countries.

We are primarily operating direct-to-retail distribution, where we aim at creating true Stokke brand experience. Our focus is on quality rather than quantity.

Supply Chain & Quality
Supply Chain Management team is responsible for the flow of goods from suppliers to warehouses and further on to customers. The team handles and optimizes all Logistics related to warehousing and transportation of goods including e-commerce and drop-shipments.

Purchasing team monitors the purchasing processes in the company. The team is working both strategic and operational focusing on the negotiating process, indirect purchasing and cross functional cost/quality improvement projects.

Operations wood team is responsible for sourcing, operations and manufacturing of the wooden products. The team is focusing on an efficient and flexible manufacturing set-up to optimize purchase prices, product quality and ensure production capacity needed.

The QA/QC and Regulatory Affairs team follows up that our products are in compliance with Stokke standard of quality and safety, and with regulatory requirements in key markets. They are also in charge of Stokke's CSR program and the Product Safety Risk Management processes. A Quality Management System (QMS) is implemented to ensure quality of processes and products.

Finance & ICT
Finance & ICT includes the following departments: Finance/Accounting, ICT and Credit Control.

The ICT department is responsible for offering a stable, secure, efficient and available portfolio of systems, equipment and communication solutions to support the organizations business processes. Stokke ICT provides a centralized ICT infrastructure globally, and a 24/7 operations and support function.

The Finance, Accounting and Credit Control departments are responsible for the payroll and accounting function, and for preparing the financial reporting for the company which is in compliance with Norwegian and International accounting principles. Furthermore, the Finance departments are responsible for reducing the financial exposure in the company, preparing management and BoD reporting, budgeting and forecasting as well as support of decision makers with financial information and analysis.
Legal & HR
Legal is a strong and lean in-house team in charge of all legal matters such as contracts, IPR establishment, product liability, legal conflicts and other legal matters. Our Legal department is an active and strategic business partner, providing efficient and high quality legal advice to the organization with focus on commercial value creation.

Human Resources (HR) is responsible for developing and implementing activities and routines that shall support the overall achievement of the company's strategy. HR is further responsible for a range of activities within different areas such as recruiting and onboarding, performance management and people development, policies and guidelines. The HR strategy aligns with the overall Stokke strategy, and defines the key priorities and HR activities delivered to the organization.
Meet some of our employees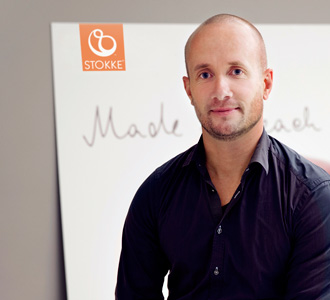 Alf Vegard Fjelland
Design Engineer
Oslo, Norway
---
What is your area of responsibility?
Product management, design and engineering of new products.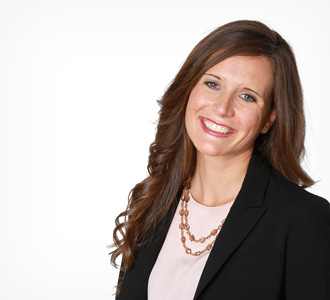 Emily Wilson
Area Sales Manager
California, USA
---
What is your area of responsibility?
Area Sales Manager for the US and Canadian market. I work out of my home, which is located in Southern California.
Who are we looking for?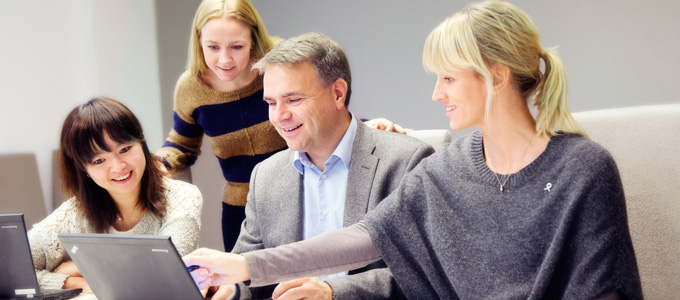 Depending on the position, different qualities and qualifications will be emphasized. In general, Stokke is looking for candidates that:

Take responsibility
Can identify themselves with our brand values:Genuine, Passionate, Smart and Focused
Enjoys working in an international workplace that is rapidly changing
Hold a degree in higher education