Home-Based Learning Solutions with Stokke®
As we get ready for a new back to school season in an uncertain time, Stokke® is here to help. We offer several solutions to make home-based learning a little easier, more comfortable, and more functional for children (with a few organized resources for parents, too).
Home schooling Ideas
While parents may feel the pressure to have a "perfect" curriculum and home schooling space, this is a time to embrace flexibility, creativity, and adaptability. Boiling down decision-making to a few key questions about your child's needs, and letting your child be part of setting up the home school space, can help encourage a positive distance learning experience right from the start of the school year.
How does my child like to learn and engage with the world?

Does he /she prefer seclusion and less distractions during the school day, or could his space be in an open area or facing a window?

Where is there ample lighting? How is the noise factor?

Can we make this learning zone fun?
Designate a Physical Learning Zone
Prepare for home-based learning by creating a dedicated educational area for your child. This will look different for different families, but with some careful thought, logistical problems can be solved with space-saving strategies. By creating a special learning area that is "school" and different from "home," experts say children can more easily shift into a learning mindset during this new routine.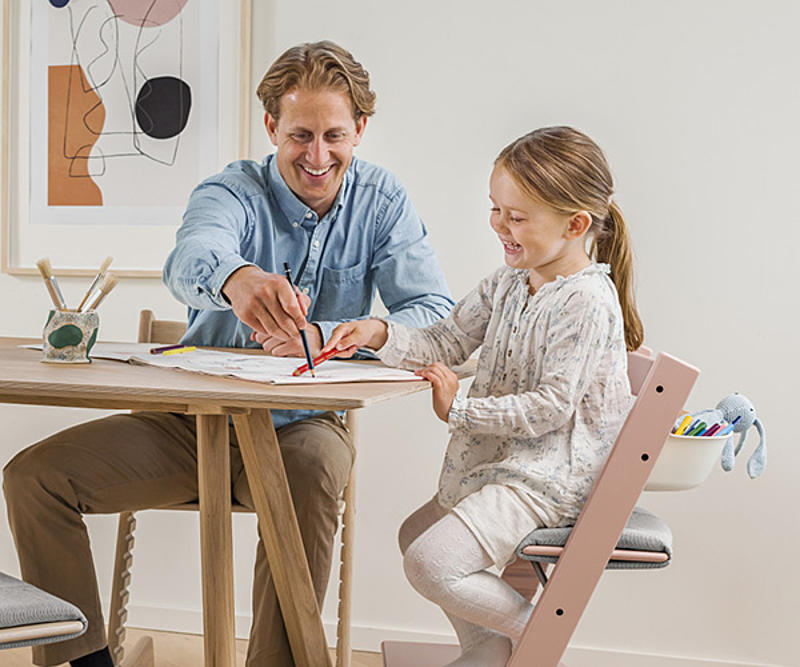 Make Your Space Work For You
For families with more room to roam, an at-home learning zone may mean converting an adult's office into a school area or lining up separate desks for multiple children in the playroom. Another option is to create two flexible school workspaces, to allow a child the ability to change environments throughout the week. For families where unused square footage is harder to come by, try making your current areas pull double duty: switching the dining table into a home classroom after breakfast, adding a small table in the living room corner, or leveraging a nook under the stairs may be the way to go.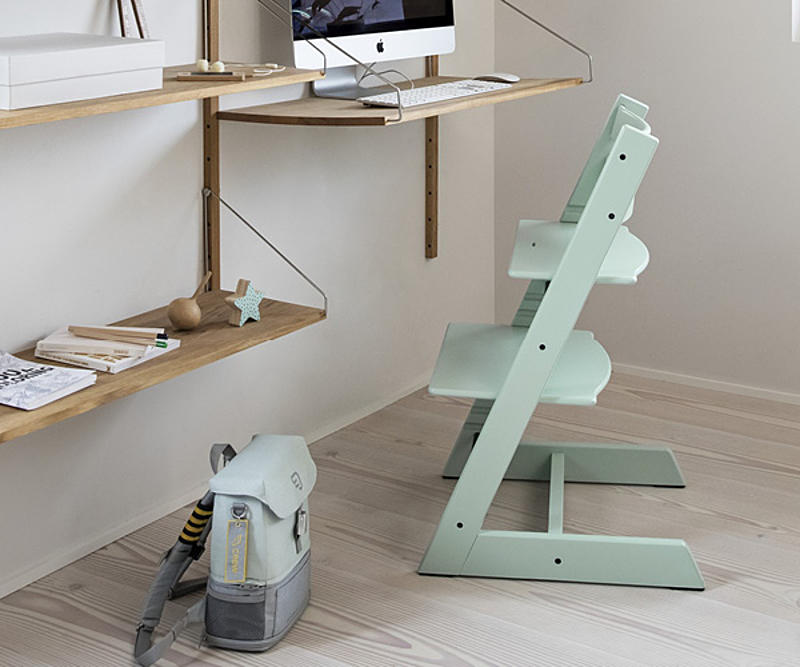 Need a Few More Ideas?
Try a wall-mounted desk or side table in the hallway to make a nice little study spot for your child in tight quarters and toss a cozy bean bag in the living room for reading time. Wherever you choose to establish your child's homeschool space, following a daily schedule, staying consistent, and being flexible when things pop up, can make life easier and establish a sense of normalcy — for parent and child alike — during these challenging times.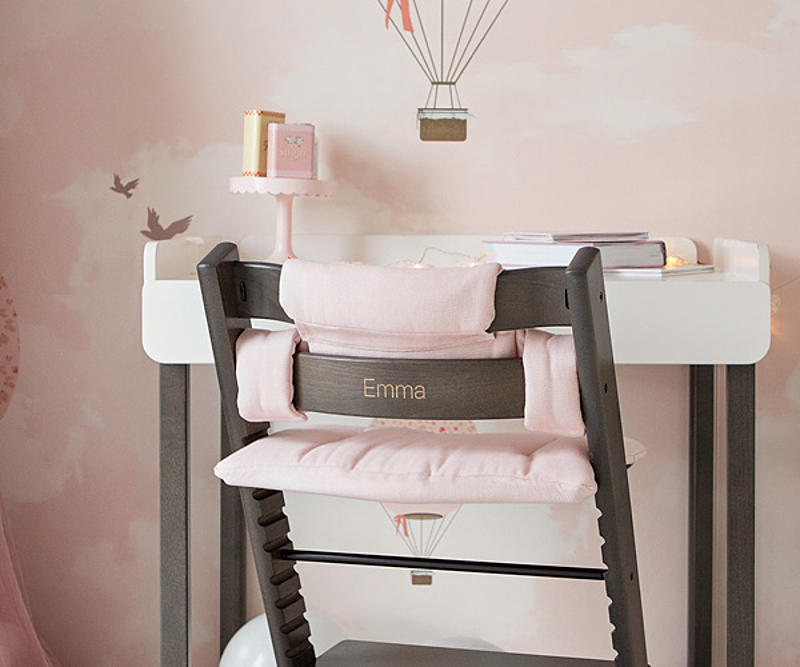 Stokke® Solutions for Every Home
Kids' areas can quickly turn from tidy to messy, so it's important to prep a distance learning space with smart storage to promote focus and reduce school stress. Staying on top of organizing their homeschool supplies can also give your child agency over her learning, so she can put things away where they belong and locate supplies easily when she needs them.
JetKids™ by Stokke® Crew Backpack
Utilize the durable, expandable JetKids™ by Stokke® Crew Backpack to store important school resources and have them readily available during distance learning times, whether that's a laptop, worksheets, folders, study books or other homeschool supplies. The Crew Backpack can even double as a portable, water-repellent art station with markers, crayons, and coloring paper for creative time on-the-go.
Additional tip
Post school calendars and reminders on cork boards, and have a little container to hold frequently-used items like pencils, pens, stickers and notepads. If space continues to be an issue in your home during this time, go vertical: floating shelves can help keep important school-related items visible and surface areas clean of clutter.
It's hard to predict what the months ahead have in store, so allow yourself some grace to learn and adapt through any challenges ahead.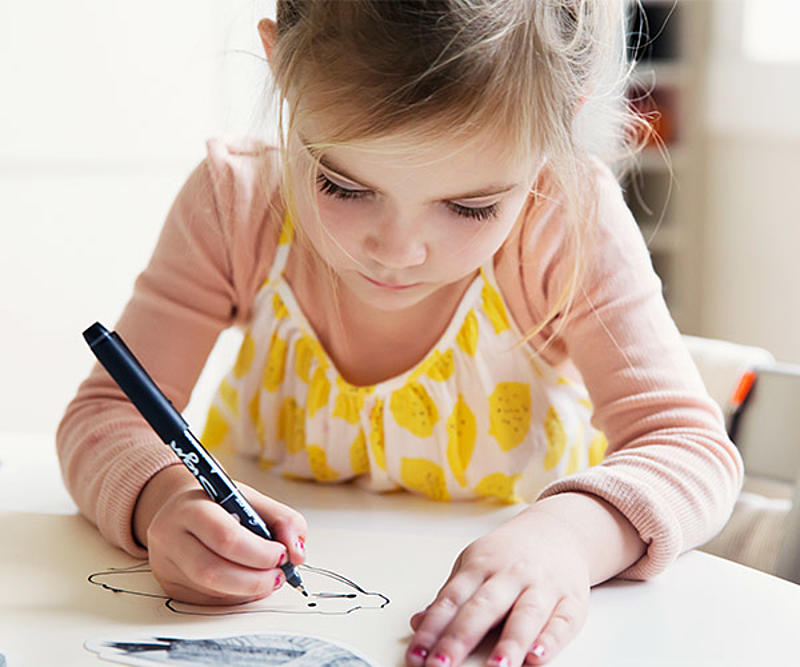 Adjust expectations as necessary and talk with your child's teacher about any concerns. And when restlessness or frustrations arise within your child, try taking a walk together to get some fresh air and do a "feelings check-in." It's amazing what recess will do to rejuvenate the spirit and deepen family communication. Plus, parents and other caregivers sometimes need to slow down the pace and take a break too. Other ways to recharge during busy distance-learning days: cozy up and read a book out loud together, jump rope in the backyard, play a board game, create a star chart for positive feedback, or put on relaxing music and try doing yoga or meditation together. And through it all, keep in mind that we're all trying our best as we navigate new routines and rhythms…
You've got this!