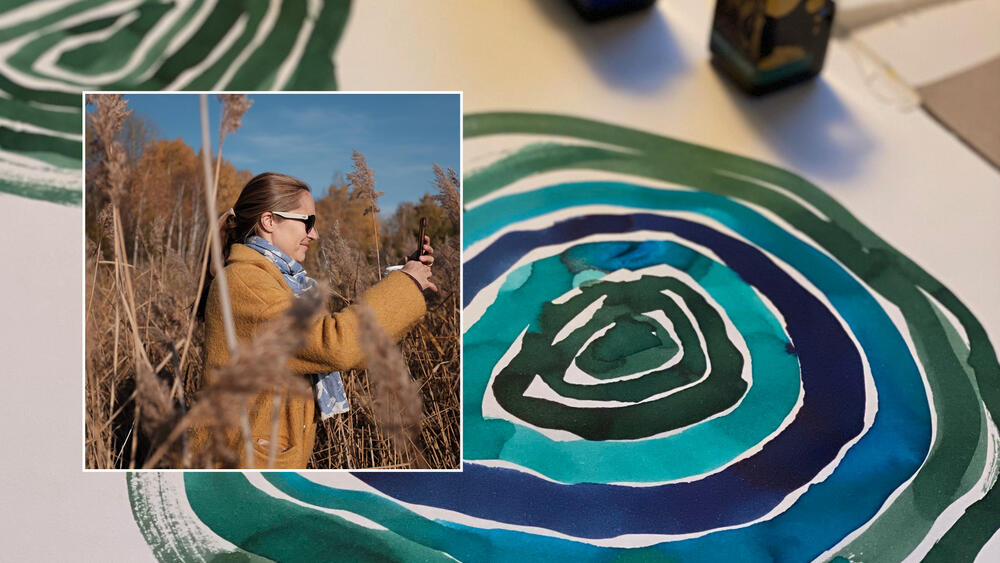 Plesner Patterns was founded in 2018 by Kiki Plesner-Löfroth. Growing up in Oslo, she studied Art Direction at Westerdals Oslo ACT and Graphic Design at Swinburne University of Technology, Australia. As a graphic designer, Kiki is experienced in creating visual identities and is dedicated to mirroring her client's values in her work, which is why we're so pleased she is working with us!
The Natural Choice
When talking to Kiki, you really get the impression that she fell in love with pattern long before she even realized it. Being Norwegian, and having such close ties to the landscape, she was the perfect person to create the latest patterns for our Stokke® seating collection.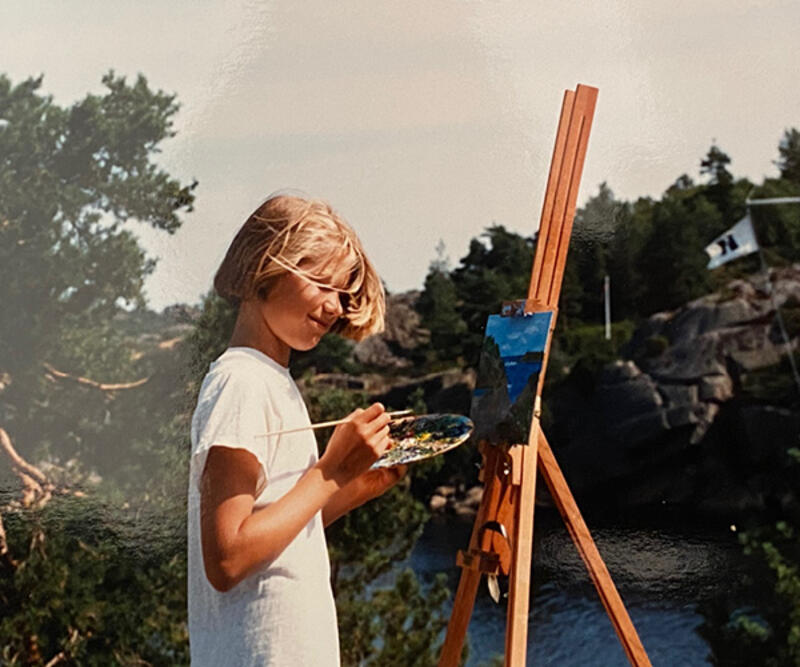 Inspired Designs
Like many artists, Kiki found inspiration from familiar places early on. While walking through the woods or on her family boat on holiday, she found herself sketching and painting. Patterns emerged while picking mushrooms, not from the mushrooms themselves but from their arrangement in the basket. "Seeing patterns is natural, Kiki explains, "When we find a pattern, we understand how things are connected."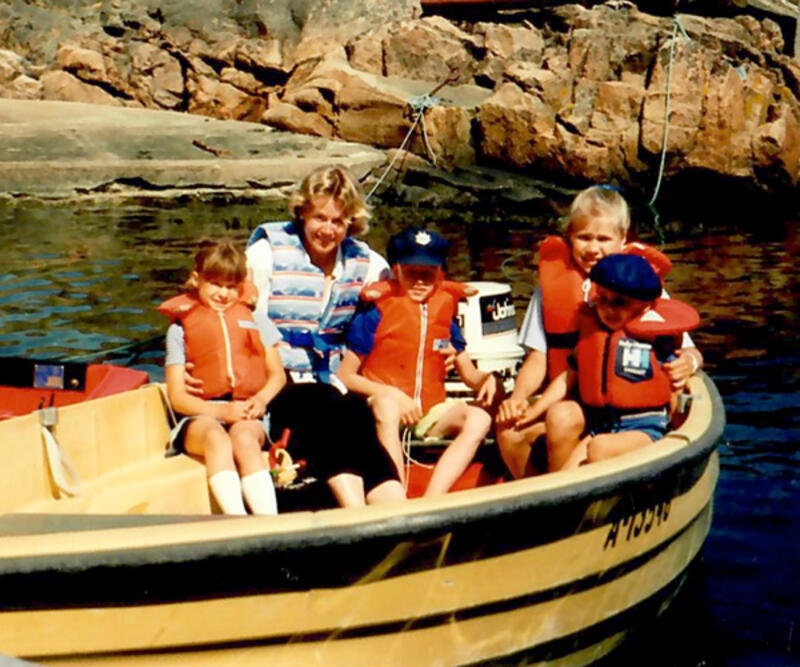 From Ordinary to Extraordinary
When you see beauty in the everyday, the ordinary becomes extraordinary. This philosophy is clearly demonstrated in Kiki s designs and is a hallmark of her portfolio. When you look at her work, you might ask yourself what you re really seeing. She uses unexpected items like broken eggshells or leftover play dough to make elegant, surprising patterns.
From eggshells that were crushed by her children to a charming Egg shell pattern. Moss from the forest floor transforms into her stunning Star Moss fabric.
The Patterns
Being Norwegian, and having such close ties to the landscape, Kiki was the perfect person to create the latest patterns for our cushions.
The Patterns
For our collaboration, Kiki turned to two of nature's most majestic features, the ocean and trees. Drawing from the colors and motion of the water, she captured its essence by creating soft, playful waves which became the Waves patterns.
For the Stokke® Clikk™ Multi Circles Cushion, she opted for a less literal translation, and instead illustrated growth resulting in an impressionistic rendering of the rings of the trees.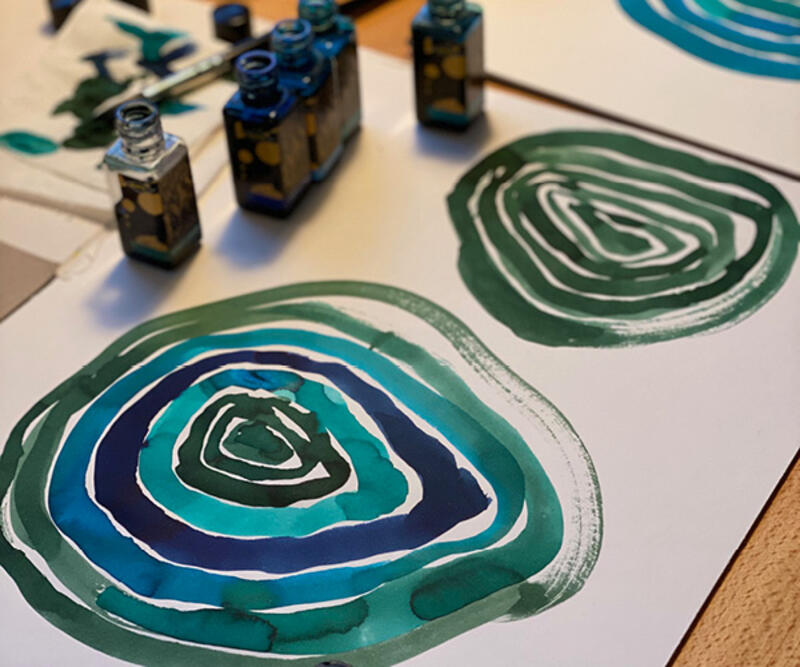 The Method
In a digital world, Kiki does a lot of her work offline. She prefers to almost always work from analog first for an unpolished look and human touch. She often begins by drawing in ink or mixing her own watercolors to get a unique color to for each creation. The resulting authenticity of the patterns is one of the many reasons we're so proud of our collaboration!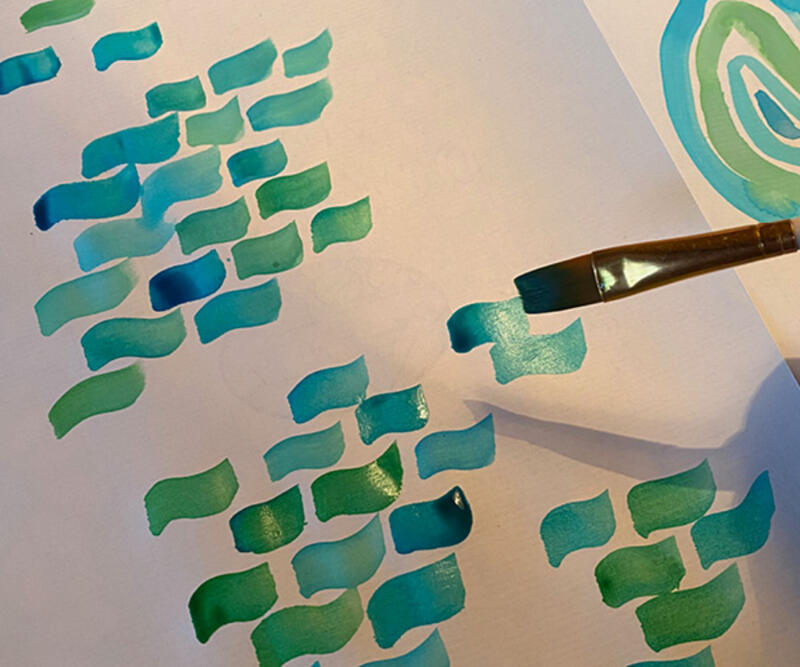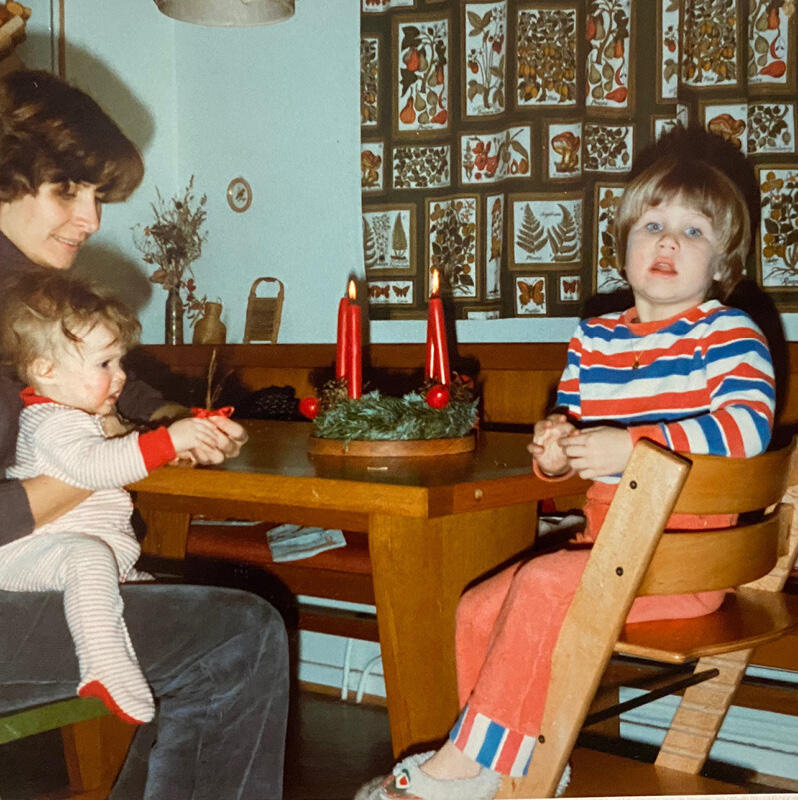 A pleasant surprise!
Although we did not know it until after Kiki shared her designs with us, it was no surprise to find out that she grew up using the iconic Tripp Trapp® chair. We know we can't take credit for all of Kiki s creativity, but we're pretty sure all that time at the table played a part.