Stokke® Harness
NEW
5-point harness for the Tripp Trapp® chair
Bonus Product
https://www.stokke.com/en-au/100501.html
Easy to use, buckles closed with two simple clicks
Designed with 5-points and adjustable straps
Made of durable nylon, easy to wash and keep clean
No harmful substances/free from BPA and phthalates
Can only be used with the Tripp Trapp® Baby Set on the Tripp Trapp® chair.
Find your nearest store
overview
How to use
Spare Parts
Product Details
5-point harness for the Tripp Trapp® chair
For added safety, we have also developed a harness to be used together with the baby set on the Tripp Trapp® chair. This harness is constructed to offer your child full freedom to move while seated in the chair.
Quick and easy to adjust​
Easy to clean and durable ​
Washing machine proof, strong material
Specifications
Weight (kg/lbs): 0.2 / 0.4 Suitable for age: from 6 ~ to 36 (months)
What's included
this item is included

Stokke® Harness(1)

this item is included

Stokke® Harness Attachment Brackets 2 pcs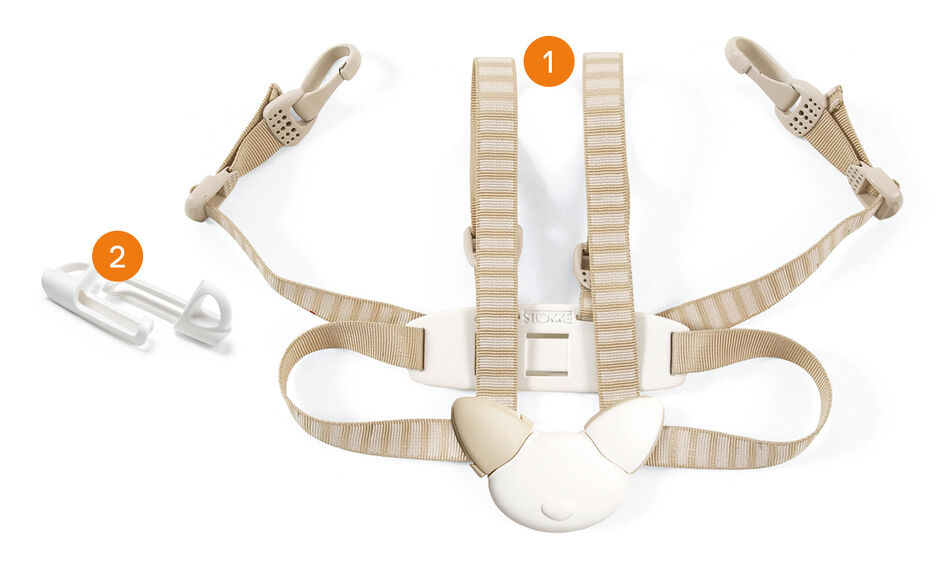 Stokke® Harness in social
Bonus Products
Bonus Products