Stokke® Sleepi™
The bed that evolves as your child grows
Bonus Product
https://www.stokke.com/en-au/104201.html
Suitable from newborn to children at the age of ten with crib conversion kits
Maximum air circulation for comfortable sleep
Lockable swivel wheels and height adjustable mattress base
Removable side rails for your toddlers easy access
Style with optional textiles and accessories
Find your nearest store
overview
Specifications
Accessories
How to use
Spare Parts
Product Details
The bed that evolves as your child grows
Stokke® Sleepi™ is an evolving bed that grows with your child from 0 to approx. 3 years and with the additional Junior Extension Kit up to approx. 10 years. It expands to accommodate the changing needs – and sizes – of the growing child, while maintaining a comforting familiarity with its distinctive oval shape. Once your baby reaches the curious climbing stage, you can remove one side of the bed for easy access, and to boost feelings of freedom and independence.
Features
Unique oval shape creates a nest for your baby
Flexible bed that grows with the child from
approximately
0-10 years
Height adjustable mattress bottom makes lifting your child in and out easier
Lockable swivel wheels make it easy to move from room to room
Rods and perforated mattress bottom for maximum air circulation
Made from durable solid beech wood
Pressure resistant, hypoallergenic PU foam mattress with removable cover
Kit sold separately to extend Stokke® Sleepi™ to Stokke® Sleepi™ Junior
Design: Susanne Grønlund & Claus Hviid Knudsen
Specifications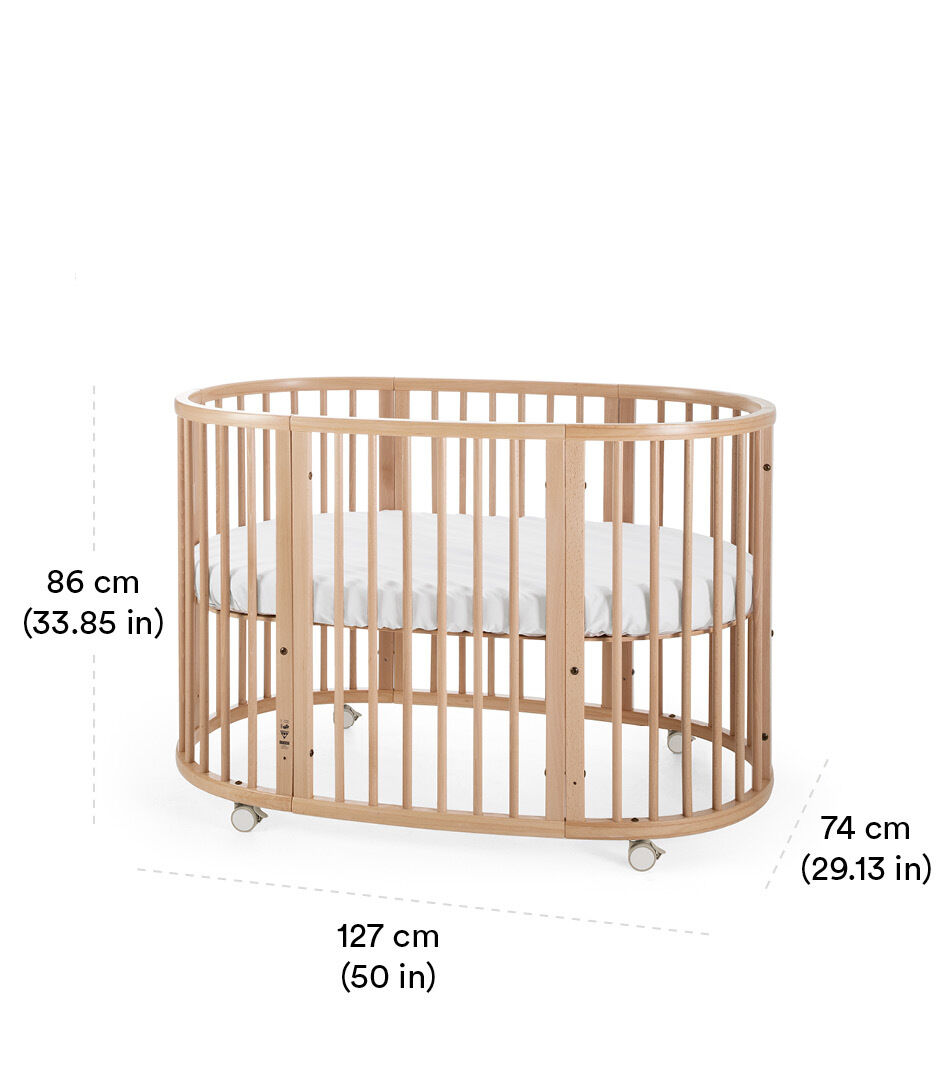 Weight (kg/lbs): 22.16 / 48.9 Suitable for age: from 0 ~ to 36 (months) Extended Warranty: 7 (years) Design: Grønlund og Hviid Design
Compatibility
Not compatible with Stokke® Sleepi™ Bed mesh liner made after August 2022.
Not compatible with Stokke® Sleepi™ Bed fitted sheet made after August 2022.
What's included
this item is included

Stokke® Sleepi™ Bed

this item is included

Stokke® Sleepi™ Bed Mattress

this item is not included

Stokke® Sleepi™ Canopy Rod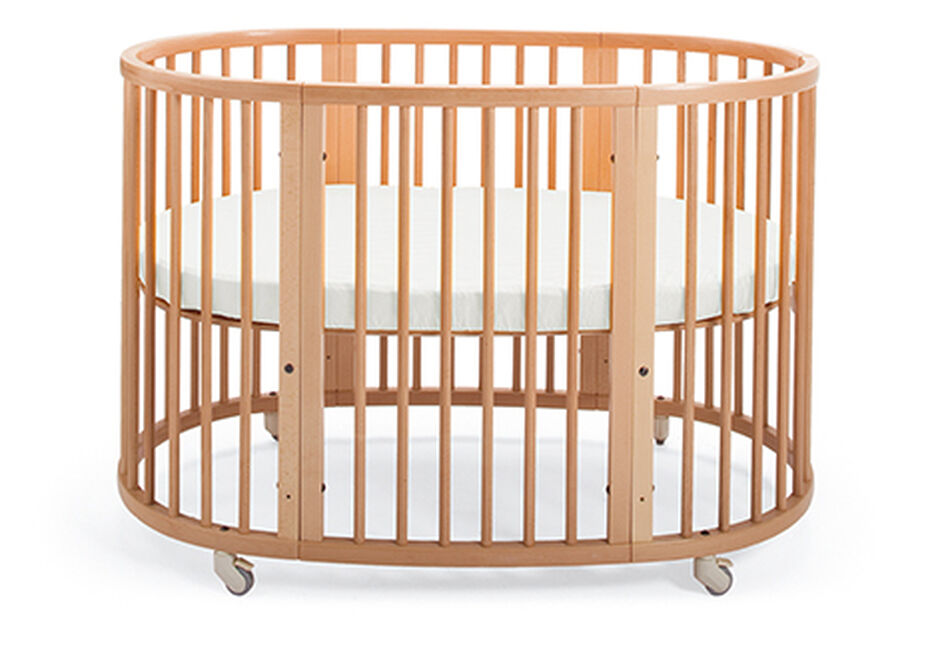 Stokke® Sleepi™ in social
How to use / Documents
Maintenance
Wipe with a clean damp cloth and remove excess water with a dry cloth. Moisture will crack stain.
The use of any detergent or micro fibre cloth is not recommended.
Colours may change if the wood is exposed to the sun.
Bonus Products
Bonus Products