Stokke® Xplory® X
Unique design bringing you & your baby closer
Bonus Product
https://www.stokke.com/en-ca/571608.html
A luxury ride for use from Newborn up to 22kg​
Protective reclining stroller seat for baby's comfort​
Tested and trusted for safety & quality
Secure infant car seat & carry cot for Newborn​ (available separately)
Main textiles made from 100% recycled PET bottles
Find your nearest store
overview
Accessories
How to use
FAQs
Spare Parts
Product Details
Unique design bringing you & your baby closer
Stokke® Xplory® X is the perfect choice for conscious parents who want the best for their baby without compromising on safety, quality, or style. Premium from top to bottom, Stokke® Xplory® X brings your baby closer for the connection they need to feel safe & loved. The protective seat with active, rest & sleep positions gives your child ultimate comfort every step of the way. Innovative Scandinavian design makes Stokke® Xplory® X effortless to maneuver and handle. Carry cot or car seat accessories make it ideal for use from newborn. Best of all, main textiles are made from 100% recycled PET bottles.
COMFORT & CONNECTION​
 
Complete stroller with high seat to keep your baby close - closeness & connection with their parents gives babies a sense of security​
Three seat recline angles for all-day comfort: sleep, rest, active; reversible seat with parent- and forward-facing positions​
Grows with your child from newborn to toddler, up to a weight limit of 22kg / 48.5lbs​
Adjustable footrest in three positions for comfort at each age. Leg rest to support tiny feet & growing legs​
Supports freedom of movement for the shoulders and arms​
Extended canopy with visor for shade & protection​
Extra quiet canopy folding doesn't disturb your baby's sleep​
Canopy mesh opening for air flow; also functions as a window to keep an eye on your baby​
Removable padded seat inlay for a custom fit; made in a soft, knitted, quick-dry material
Extra seat padding to support your newborn baby​
SAFETY FIRST​
Tested for safety internally and with external institutions​
Hard shell bucket seat for increased safety and a snug fit​
Supportive padding around head and hips​
5-point padded harness for a secure ride​
Removable hinged seat rail for quick access to your baby​
360° reflective zipper to always be seen​
One-push brake system for quick response​
EASE OF USE FOR PARENTS​
Height-adjustable seat can be set at various table heights so baby can join the family at cafés and restaurants​
High seat helps avoid bending, making it easier on your back when interacting with your baby​
Adjustable handle by height and angle to accommodate parents of all heights​
Easy, one-step foldable stroller chassis​
Practical to store and carry with stackable two-piece folding​
Compact stroller size when folded to fit into the trunk of your car​
Roomy, detachable shopping bag with carrying handle​

  A SMOOTH RIDE ​

Effortless to maneuver with one hand with 360° swivel wheels​
Lockable swivel front wheels make it easy to maneuver the stroller in tight spaces​
Removable wheels for easy cleaning​
Puncture-free wheels require no maintenance​
Open design with space between the back wheels makes it easy for parents to walk​

  PREMIUM QUALITY​

Timeless & high-end design with form that follows function​
Innovative Scandinavian engineering​
Extra soft premium fabrics with UPF 50+ sun protection
Water-repellent with BIONIC FINISH® ECO - based on a fluorine-free recipe (PFC-free)
Made in the Netherlands
3-year warranty
Good things happen when we explore together
Stokke was the first to introduce the concept of high parent-facing strollers to bring your baby closer for connection and give them a sense of security. Every time our little ones connect with us, they learn, grow and become more confident. Together isn't just better - it's the best!
Our priority
Safety first
1
Protective Seat
The hard shell bucket seat with plush padding provides your little one with extra protection and a snug fit for increased safety.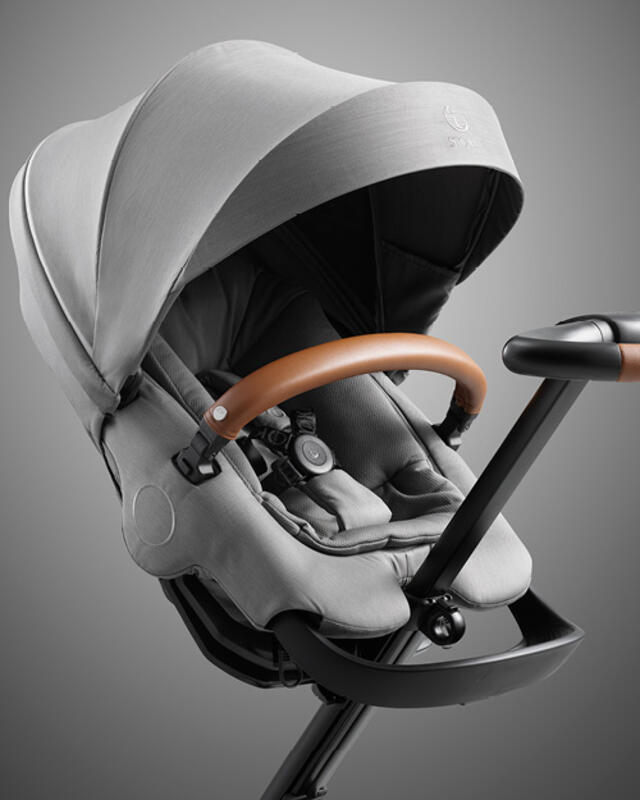 2
Comfortable Harness
Easy to adjust and comfy for your baby, the 5-point padded harness helps ensure your baby will be securely seated on all your strolls together.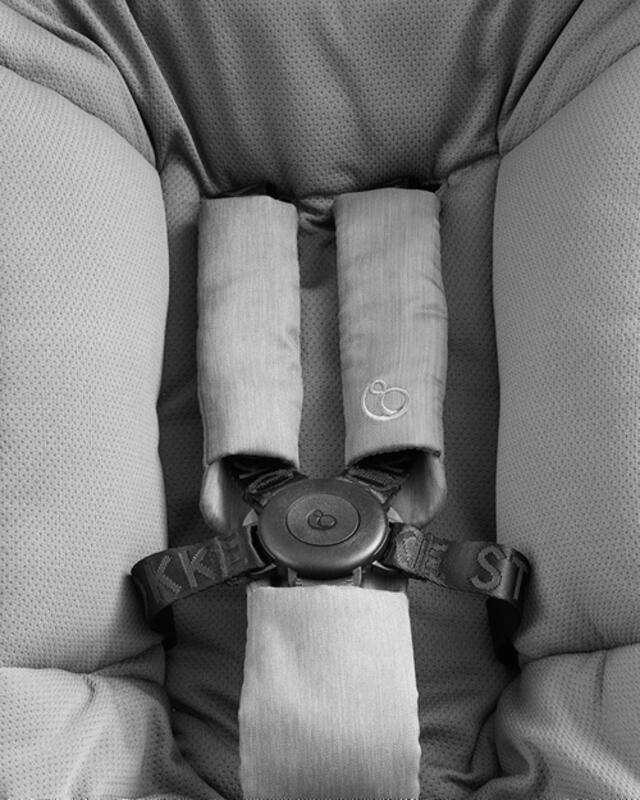 3
Extendable Canopy
Fabrics feature SPF 50+ sun protection and are water-repellent. Made with breathable mesh insert for optimal ventilation. A reflective zipper ensures you can always be seen.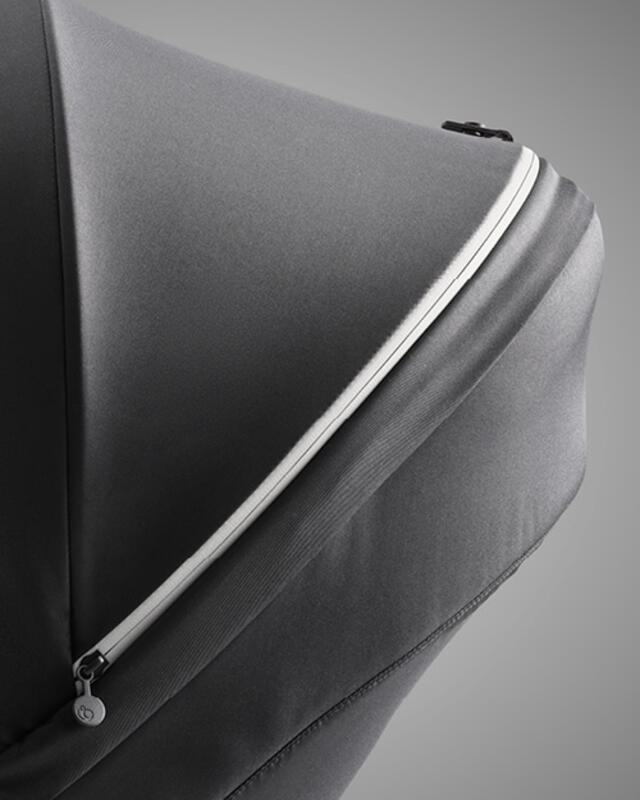 4
Responsive brakes
You never know when you'll need to make an unexpected stop. Our one-push brake system with quick response allows you to have control when you need it most.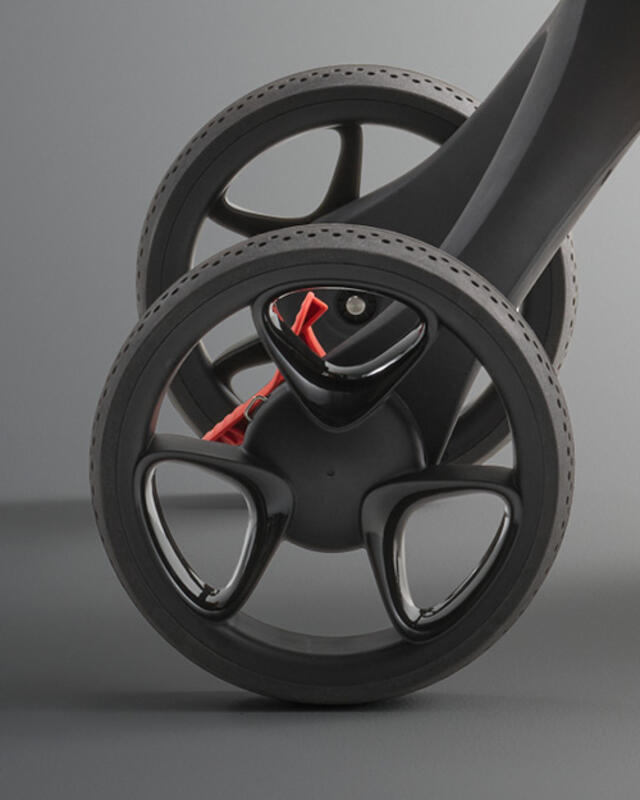 What makes Stokke® Xplory® X so iconic?
Higher is better
In 2003 Stokke was the first to introduce the concept of high, parent-facing strollers to bring your baby closer for connection. Eye contact fosters closeness and feelings of emotional security during the early months. Face-to-face interaction encourages babies to communicate and engage long before they are able to talk.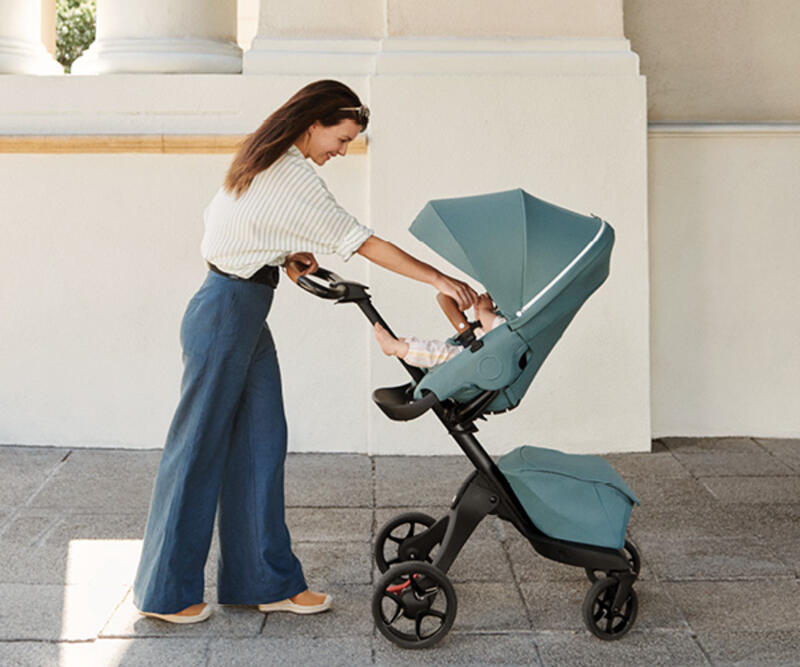 Grows with the child
The pioneering seat height, and adjustability offer young babies a view of their parents. Softly padded inlays and an adjustable footrest allow for tailored comfort at all ages. Later, when your little one is more curious, the seat can be switched to the forward-facing position, so that your baby sees more of the world around them.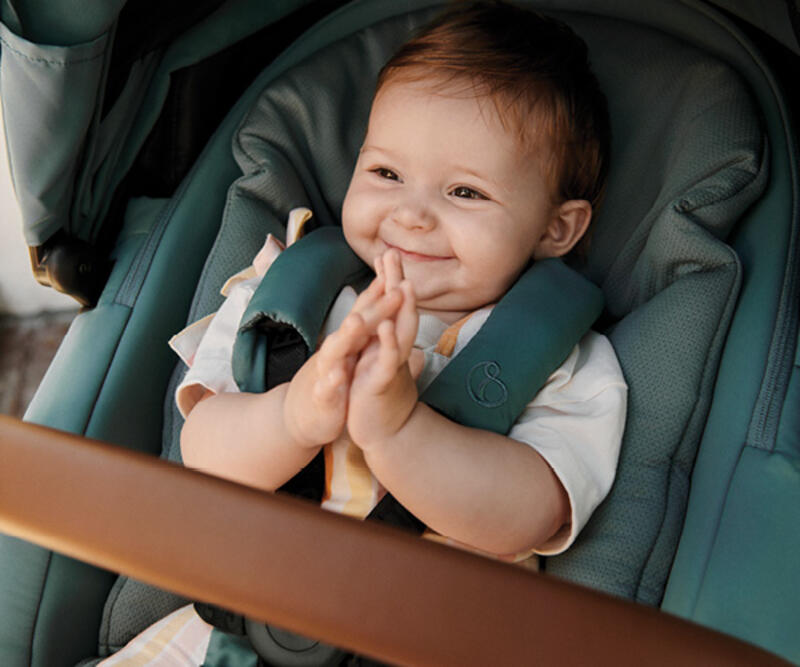 Recycled fabrics
Stokke® Xplory® X is designed with utmost care to craft a long-lasting, high-quality product. Each stroller in this collection is manufactured using materials composed of 100% recycled PET bottles across its main fabric. The same fabric is used as the outer material for the carry cot, shopping bag and changing bag.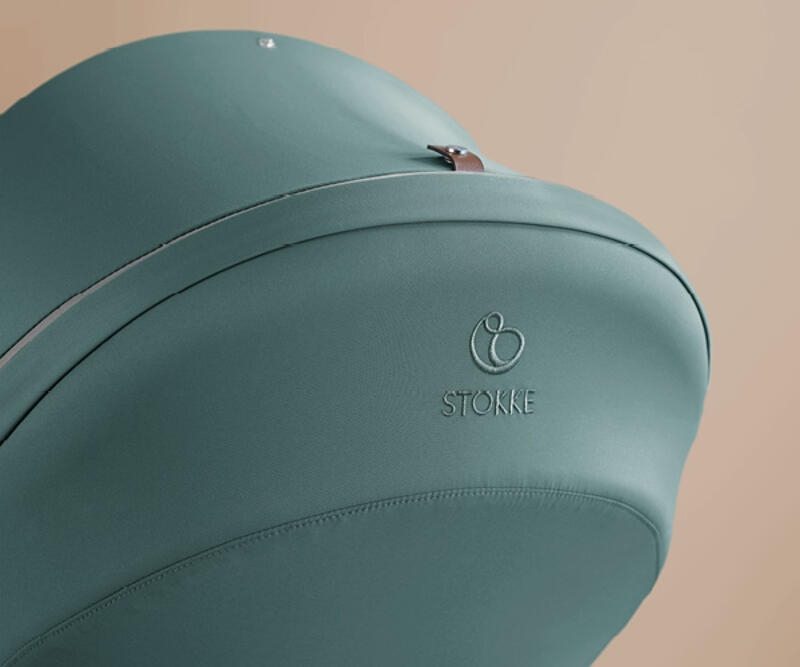 A stroller made to grow with your baby
Part of a complete travel system
With our infant car seat, newborn carry cot, and adjustable seat, you'll have everything you need for on-the-go comfort.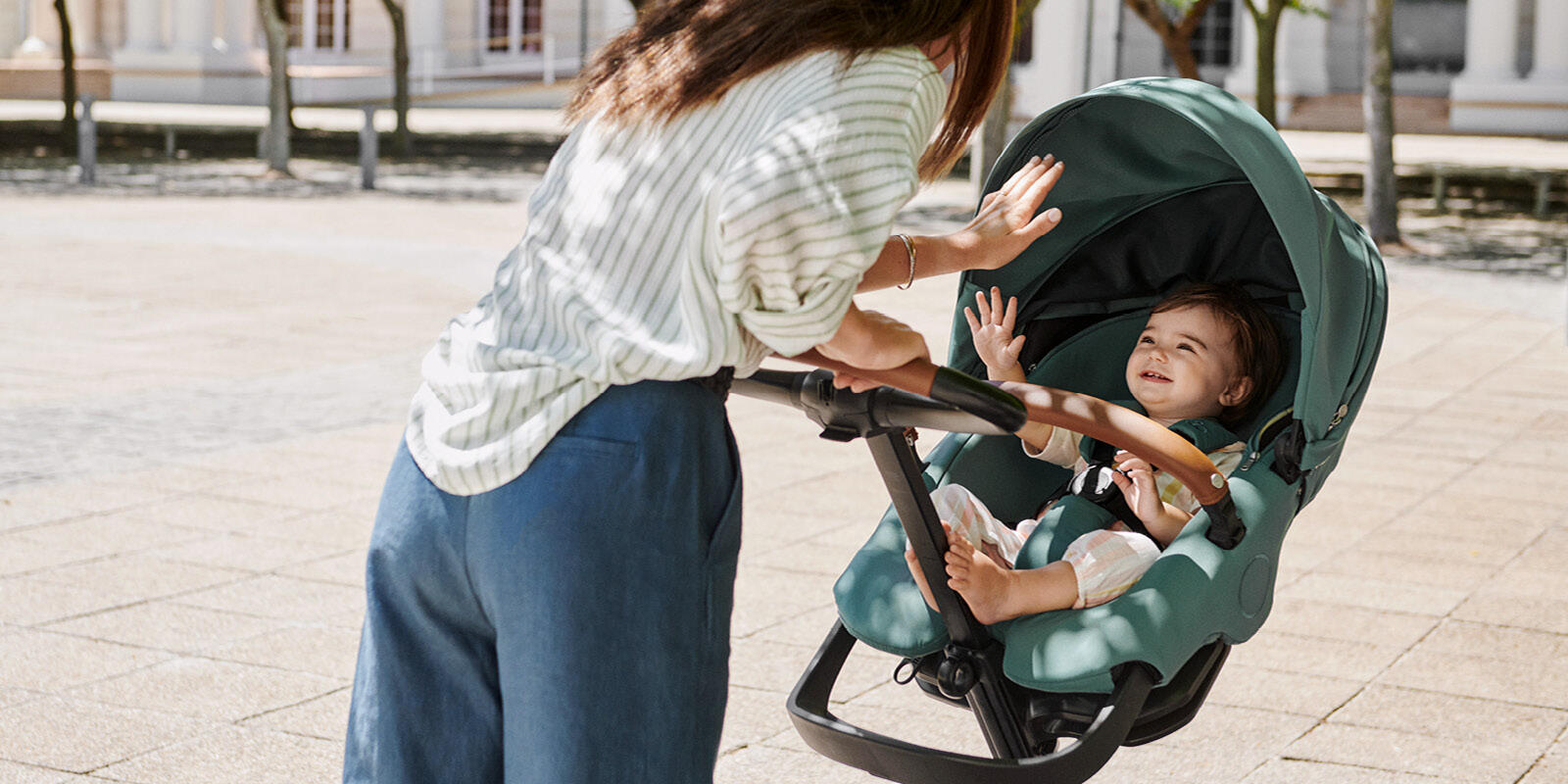 Good things happen when we explore together
Specifications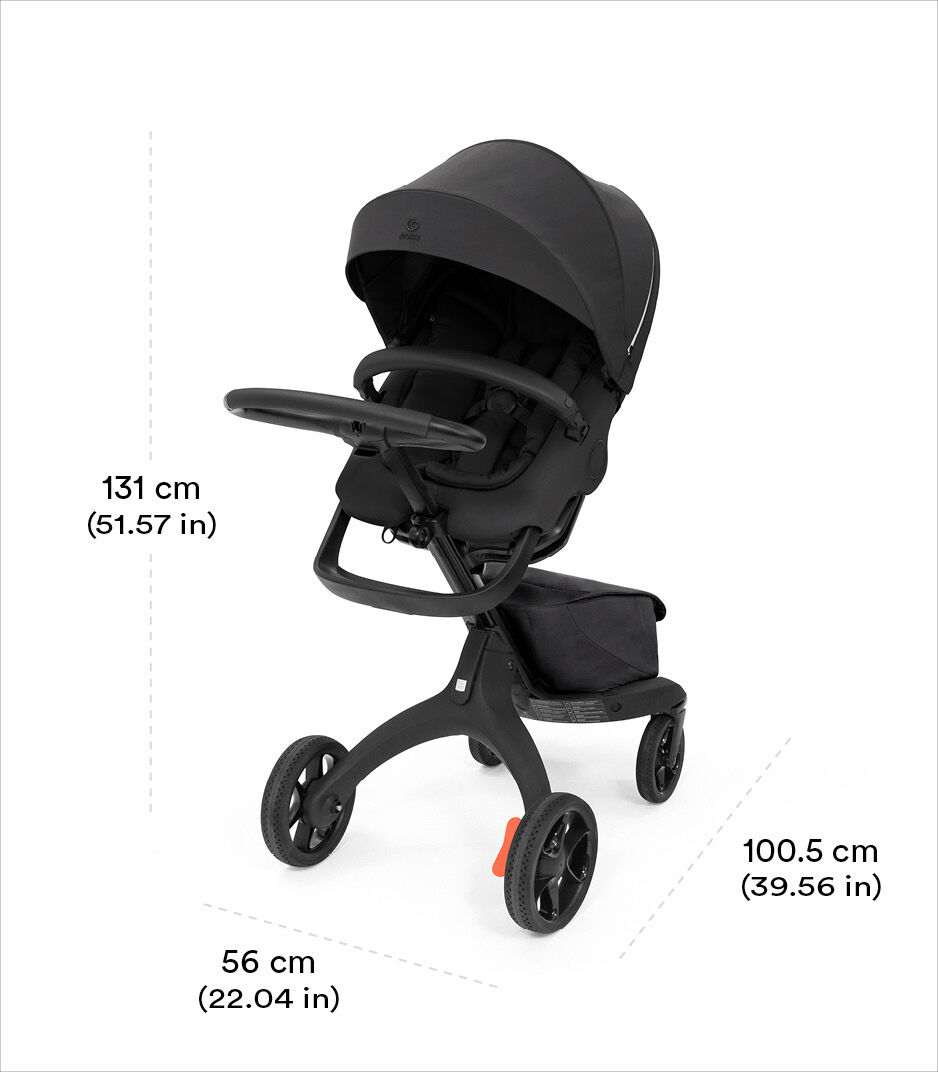 Product Size (cm/in): 101 x 56 x 131 / 39.8 x 22 x 51.6 Weight (kg/lbs): 13.4 / 29.5 Suitable for age: from 0 ~ to 48 (months) Suitable for Weight (kg/lbs): up to 22 / 48.5 Extended Warranty: 3 (years)
What's included
this item is included

Stokke® Stroller Seat Baby Insert

this item is included

Stokke® Xplory® Shopping Bag

this item is included

Stokke® Stroller Canopy

this item is included

Stokke® Stroller Harness Protector

this item is included

Stokke® Stroller leatherette hinged rail for seat

this item is included

Stokke® Stroller Visor for Canopy

this item is included

Stokke® Xplory® Black Chassis with leatherette handle

this item is included

Stokke® Stroller Seat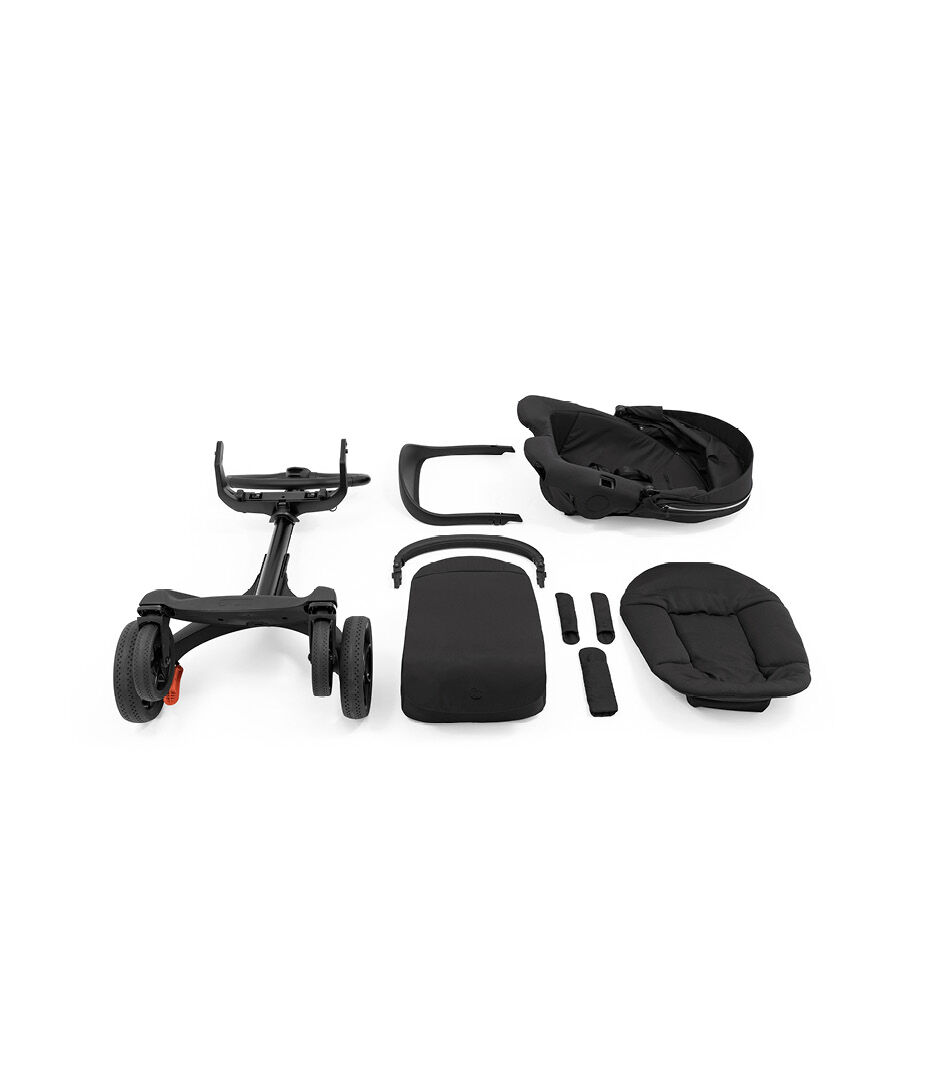 Stokke® Xplory® X in social
How to use / Documents
Maintenance
Textiles
Must be washed separately!
When washing the baby insert, remove the inside cushion before washing.
Canopy can only be hand washed separately.
Seat lining, back cover and harness protectors can be machine washed at 40°C/ 104°F.
Leatherette, harness, shopping bag and diaper bag can only be wiped with a clean damp cloth. Be sure to remove excess water.
See the user guide for further instructions.
Hard parts
The stroller should be cleaned using a mild mixture of water with soap. Make sure that any sand/mud/grit is removed prior to cleaning.
All technical solutions are hidden in the chassis making it easy to clean and maintain.
If any function of the stroller is not working properly, please contact your nearest Stokke® retailer.
Compliance Standard
This product is suitable for children from 0 months to 22 kg / 48,5lb weight and 108 cm / 42.5" height
This product is not suitable for running or skating.
Downloads
FAQs
Are Stokke® Xplory® Carry Cots compatible with chassis regardless of model and country version?

Any Stokke® Xplory® Carry Cot is compatible with all Stokke® Xplory® chassis, regardless of country version or model. 

Can I upgrade my V1 or V2 Stokke® Xplory® stroller with a V3 Style Kit (upholstery set)?

All Stokke® products grow with the child and are created to last for a long time. Stokke® therefore always tries to make every new product in the range as adaptable as possible to the existing collection. It is, however, not always technically feasible to do so. The seat of the V3 Xplory® stroller (launched in 2010) was adapted to allow the new textiles to cover it on all sides. Unfortunately, this also means that the new V3 Xplory® textiles will not fit on the earlier model Xplory® seat. The complete new Xplory® V3 seat (with upholstery) however will fit perfectly on the chassis of the previous model.

How many seating positions does Stokke® Xplory® offer?

Stokke® Xplory® offers 3 parent facing and two forward facing positions.

x_

Claims on our products are initially processed by our retailers. We therefore kindly ask you to contact the shop where you originally purchased your Stokke® Xplory® stroller and provide them with information regarding the quality issue as well as the stroller's serial number (which you can find on the bottom side in between the front wheels). If it is inconvenient to contact the original retailer, you can also contact any other Stokke® Xplory retail partner for assistance. To search for your nearest one, please follow the link below. Make sure to select 'Xplory' from the product menu:

http://www.stokke.com/global/home#findstore

Depending on the type of problem, the retailer will be able either to order a replacement part for you, replace the product in its entirety or have the stroller repaired.

Whether this can be done under the terms of Stokke® product warranty will depend on whether the claim is made within the warranty period. For more information on Stokke® product warranty and how to register your Stokke® Xplory® stroller for our Extended Warranty (3 years after the date of purchase covering manufacturing defects in the chassis of the stroller), please have a look at:

https://guarantee.stokke.com

What are the weight and dimensions of the Stokke® Xplory® stroller?

In the box, the Stokke® Xplory® (chassis and seat incl. textiles) weighs 17.8 kg and measures 99 x 60 x 40 cm. The Stokke Xplory® Carry Cot, which is packed separately, weighs 5.3 kg and measures 87 x 42 x 23 cm.
If you want to know whether the chassis will fit the trunk of your car when folded, the dimensions are as follows:

Length 105 cm
Height 30 cm
Max. Width (between axes) 55 cm

Is there a twin version of the Xplory® stroller?

There are no plans for a twin version of the Stokke® Xplory® stroller. The unique chassis design of Xplory® stroller does not allow for such an adaptation. 

Is there a new version of Stokke® Xplory®?

At Stokke, we continuously evaluate feedback from the market to upgrade our products when possible. There is no new version of Stokke® Xplory, but a few upgrades have been made to the chassis.

Recent upgrades to the Stokke® Xplory® chassis include direct attachment of the cup holder and shopping bag, upgraded button to fold the chassis and direction lock on the front wheels.

All carry cots, seats, car seats and car seat adapters will fit onto the upgraded chassis. Accessories available separately will also fit, but shopping bags with new attachment clips will only fit chassis with serial numbers 102AA0331324 and above.

For prices and availability, please check with your local retailer.

Can I use the Stokke® Xplory® Carry Cot overnight, as a substitute for a crib/bassinette?

Prams are designed and tested to meet a different set of standards than those for baby cribs/moses baskets, in terms of breathability and support; and the Xplory® Carry Cot, though safe and comfortable, was not designed for overnight use. We therefore recommend against it. 

Are the textiles interchangeable (Xplory®, Crusi™, Scoot™, Trailz)?

The textiles are interchangeable between the Xplory®, Crusi™ and Trailz Seats (Stokke® Stroller Seat) as the seat models are fully compatible and similar in dimensions.

The textiles for the Scoot™ are not interchangeable or compatible with any of the Seats and/or Carry Cots of the Xplory®, Crusi™ and Trailz.

Can I start using the Stokke® Xplory® Seat before my child is 6 months old?

The Stokke® Xplory® stroller seat has been approved in the EU for use from the age of 6 months, so this is what we recommend. In the UK the Xplory seat is certified suitable from birth with the use of the baby wedge, due to differing standards.
It is, however, up to individual parents to decide what is suitable for their child. In general, babies at this age should lie on a horizontal surface as much as possible, to offer optimal support to the spine and to facilitate breathing. Stokke® Xplory® stroller seat does recline to a near-vertical position and there is no specific reason not to use it for babies under 6 months. It is vitally important to make sure that the child is able to support its head. In any case, children to the age of approximately 6 months should not be kept in a pram for extended periods.

Is it possible to still buy Xplory® V1 & V2 textiles from Stokke®?

Unfortunately the textiles for the V1 and V2 Stokke® Xplory® strollers are all completely sold out.

From what serial number is can one identify the Stokke® Xplory® V4?

The Xplory® V4 is identifiable from the serial number: 102AA0331324

What is the maximum recommended load for the Stokke® Xplory® stroller?

The Stokke® Xplory® has been tested and approved according to international standards for a maximum recommended load (with normal use) of:
- 15 kg / 33 lbs. for the Stokke® Xplory® Seat
- 9kg / 20 lbs. for the Stokke® Xplory® Carry Cot

In the US/Canada the maximum recommended load (with normal use) is:
- 45 lbs. for the Stokke® Xplory® Seat
- 20 lbs. for the Stokke® Xplory® Carry Cot

What should I do if food or drinks are spilt on my Stokke® Xplory® stroller?

Unlike other conventional strollers, all Stokke® Xplory® fabrics and textiles are easily removed as well as being fully machine washable at 40°Celsius/ 104° Fahrenheit.


The chassis and wheels of Stokke® Xplory® clean easily, removing dirt, mud, and other outdoor elements simply with a damp cloth without the need for detergents or other cleaning chemicals.


Does the Stokke® Stroller parasol protect the baby against UV rays?

The parasol sold with the Stokke® Stroller has been tested by an independent testing institute for the level of UV protection it affords and it was found to have an Ultraviolet Protection Factor (UPF) of 50, which is classified as "Excellent Protection". However, it is still recommended to avoid exposing young children to direct sunlight for extended periods. 

Why can't I get any more V2 (previous model) Stokke® Xplory® articles?

The Stokke® product design team is constantly working to offer Stokke® customers new innovative and safe products for their children and Stokke® continuously adapts its product range to what is in vogue at the time. Therefore there will always be new fashionable product add-ons and periodic changes to the colour range. We naturally aim to maintain a buffer stock of articles from previous collections for those customers who still wish to purchase these, but it is subject to demand how fast these may be sold out. 
Load more FAQs
Bonus Products
Bonus Products