Baby Registry Essentials with Stokke®
Planning for the needs of a growing family can stir up many emotions. It's natural to feel excited, overwhelmed, or confused as you embark upon curating your own baby registry list.
With so many products on the market, it can be difficult to determine what's an essential purchase, and what will work best for your family's lifestyle.
Stokke® is here to help make creating a baby registry list a little less daunting, including trusted advice from experienced parents. Choosing products now that will serve your family, stand the test of time, and encourage connection with your little one will make life easier in the days, months, and years ahead. With these key registry items, you'll hopefully have more confidence and a greater peace of mind when your bundle of joy arrives.
REGISTRY TIMING TIP:
"I started my registry early in the second trimester and asked my super-organized mom friends to share their lists with me, so I could add things as I thought of them, and delete them as I changed my mind or was advised against them."
- Lisa, mom of one, Philadelphia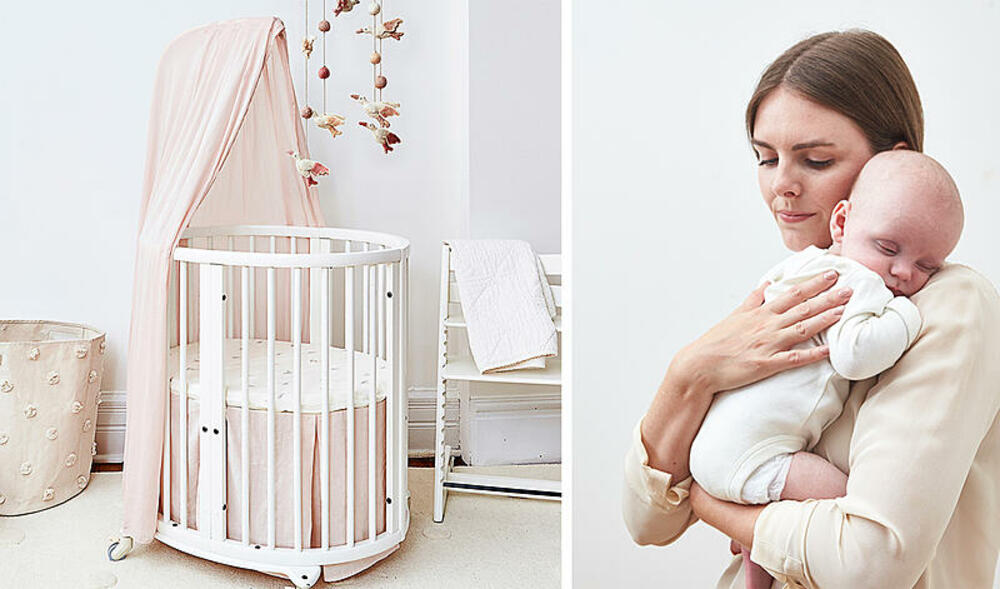 As soon as your baby comes home, she/he will need a safe place to sleep. The American Academy of Pediatrics recommends that babies sleep in their parents' room (but not the same bed) for the first six months or, ideally, for the first year. Having a sturdy, secure crib or bassinet for baby is an essential registry item. And, as AAP also advises that babies sleep on their backs until their first birthday, a firm mattress with a tight-fitting sheet will be needed as well.
The
Stokke® Sleepi™ Mini crib
is a popular choice for new parents due to its small footprint, convertible options, and nest-like, oval shape. This distinctive crib has lockable wheels to safely move between rooms and has adjustable mattress height positions as well as the unique ability to grow with your child. Additionally, we have a range of Stokke® Sleepi™ accessories, including pure 100% organic cotton fitted sheets designed by Pehr exclusively for Stokke®.
"I did not want the baby to sleep in bed with me, but still wanted him close. The bassinet was the perfect item to achieve that balance since it was right next to my side of the bed."
- Andrea, a mom of two in Los Angeles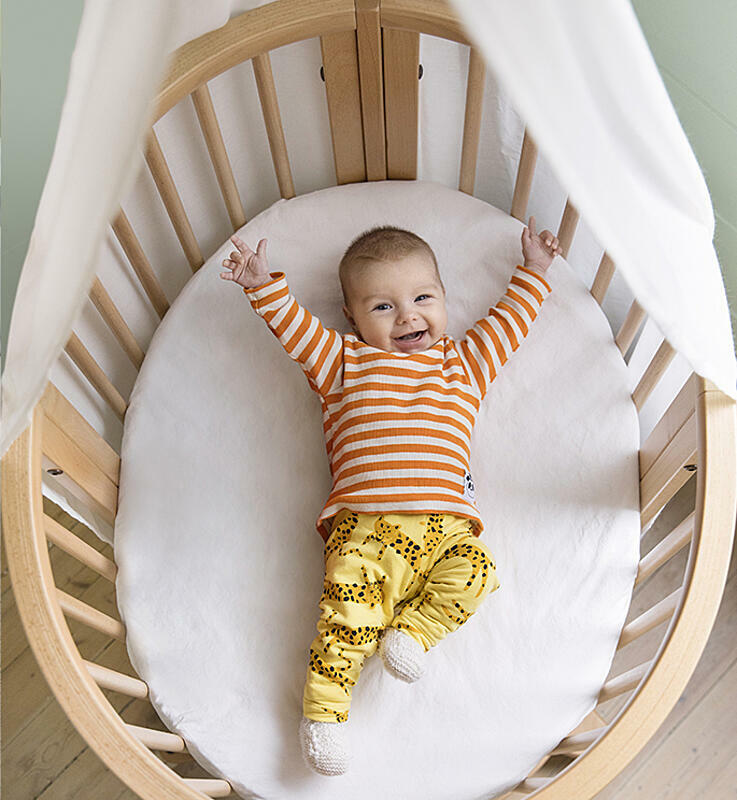 For some families, a portable crib design with a small footprint eliminates the need for a play pen item on the baby registry list. And a well-loved, durable, and safe baby crib can be treasured for years to come, either by converting into a full-size crib or junior bed, or welcoming new arrivals into a growing family.
Brooke, a mom of 4 in San Diego, says, "my favorite item was our mini crib. It's been fun to see all of our children sleeping in it. We move one out, and the next goes in!"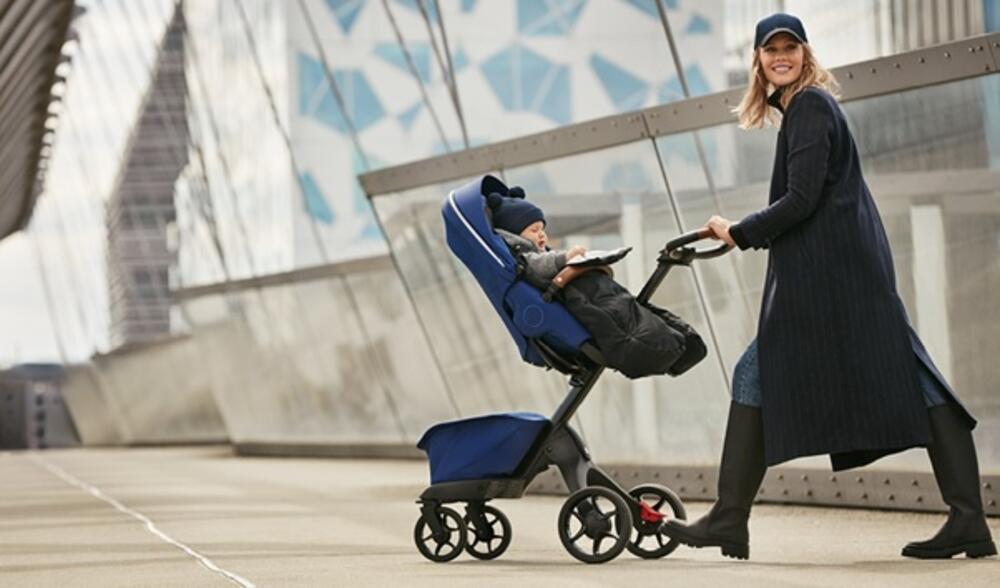 Strolling with baby is a wonderful way to bond with your little one. It's important to ask yourself a few key questions before adding one to your registry. When it comes to strollers, there's no "perfect" option, but what's perfect for your family's needs.
Aubre, mom of one in Los Angeles, told us, "It took me awhile to realize that your lifestyle, budget, the time of year you give birth, and even the layout of your home can drastically impact which baby products you need." Living in a condo with limited storage but a neighborhood with a high walkability score factored into her family's choice of a full-size stroller with a bassinet, so they could effortlessly explore the city together.
Stokke ® Xplory®
Stokke ® Xplory®, our iconic stroller, is high adjustable to bring your baby closer to you for connection and bonding. With multi-facing seat positions, thoughtful ergonomics, and unparalleled maneuverability, even the narrowest of paths on cobblestone or gravel will be a breeze. It has complimentary accessories, including a Carry Cot, cup holder, sibling board and changing bags among others. Stokke® Pipa by Nuna™ complements the stroller as a traveling solution.
"Having a flexible stroller with a seat that could be both parent-facing and outward-facing was important to me as a new mom," says Jodi, mom of two from New York City. "I loved having both my babies face me during their first year. It was so wonderful to hold their little hands, make eye contact, and stay connected while out and about. And when they were old enough and ready, it was easy to switch the seat to face outward for our strolling adventures."
AN INFANT CAR SEAT
As soon as your baby leaves the hospital or birthing center, you will need a car seat to safely travel with her/him in a vehicle. The car seat must be compliant with current safety standards and laws, and it's best to give yourself time to get familiar with its features and safely install it in your car prior to baby's arrival. Stokke® offers the Stokke® iZi Go Modular™ X1 by BeSafe® as a safe and seamless travel system, ergonomic and suitable for newborns and babies up to 32 inches. It also attaches to all Stokke® strollers, with no adaptors needed. This car seat's design makes it easier for parents and caregivers to carry, and the protective canopy feature keeps baby shaded from the elements when needed.
"When [babies] have lots of experiences of connection and closeness, then they feel safe enough to begin to explore the world."
Dr. Suzanne Zeedyk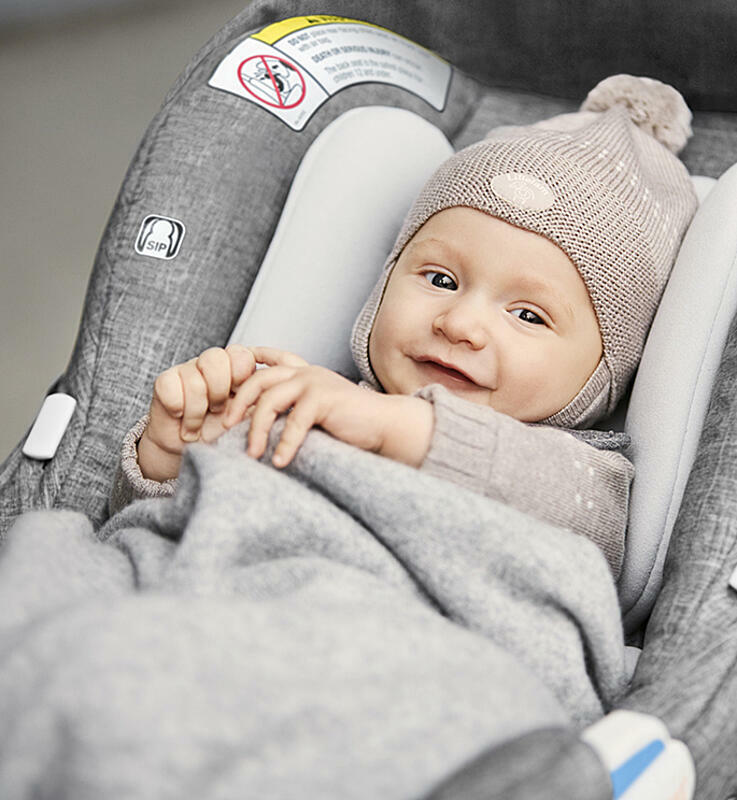 BABY CLOTHES AND SWADDLE BLANKETS
A daily changing station will be the most convenient area to store clean clothes for baby, another registry essential, too. Leslee, mom of one in Northern Virginia, said, "Organic kimono gowns were my favorite and made easier all those nighttime diaper changes." Selecting a variety of basic clothing styles to suit the season and weather of your climate, with enough variation in sizes, will be useful. Between diaper accidents and spit up, babies can go through several outfit changes a day! "I wish I had known to include asking for clothes for every size throughout the first two years," Amanda, mom of three from New York City, told us, and "diapers, diapers, more diapers."
FEEDING ESSENTIALS FOR BABY
An important category for your new baby registry list will be products that assist you in feeding your baby, whether your choice is breast or bottle-feeding. New mothers may value several quality nursing bras, a breast pump, burp cloths, and a variety of bottles and nipples, and many caregivers will find these items helpful too, so they can also bond with baby during mealtime (and help watch little one while the parent gets much-needed rest).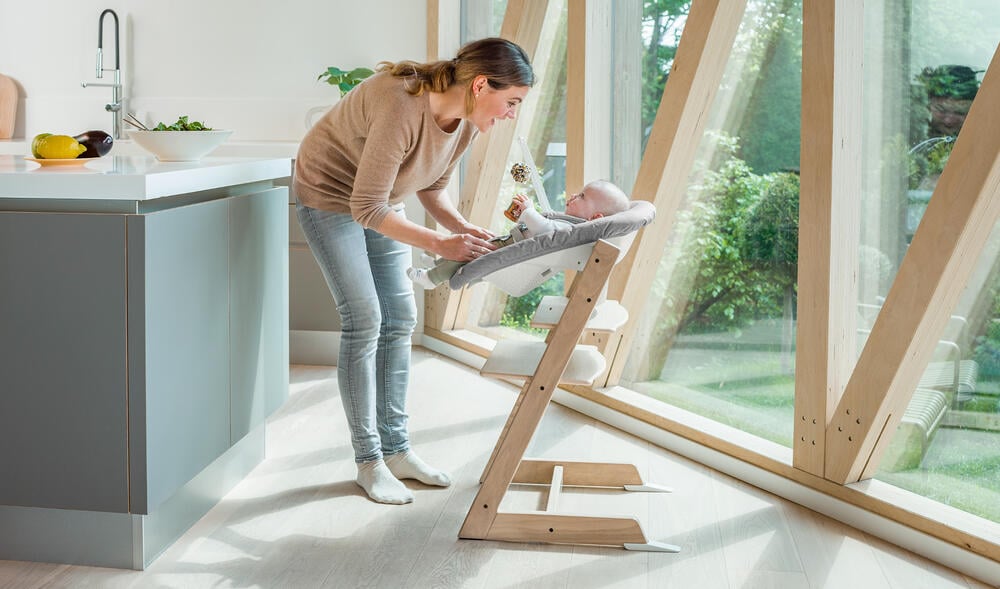 While solid foods won't be in the picture for many months yet, thoughtfully designed, safe, from-birth products can bring baby closer to you (and convert to ergonomic highchairs down the road). Inviting your newest arrival into the family's routine from the earliest moments will help create a lasting bonds, and raise a confident children who believe in themselves.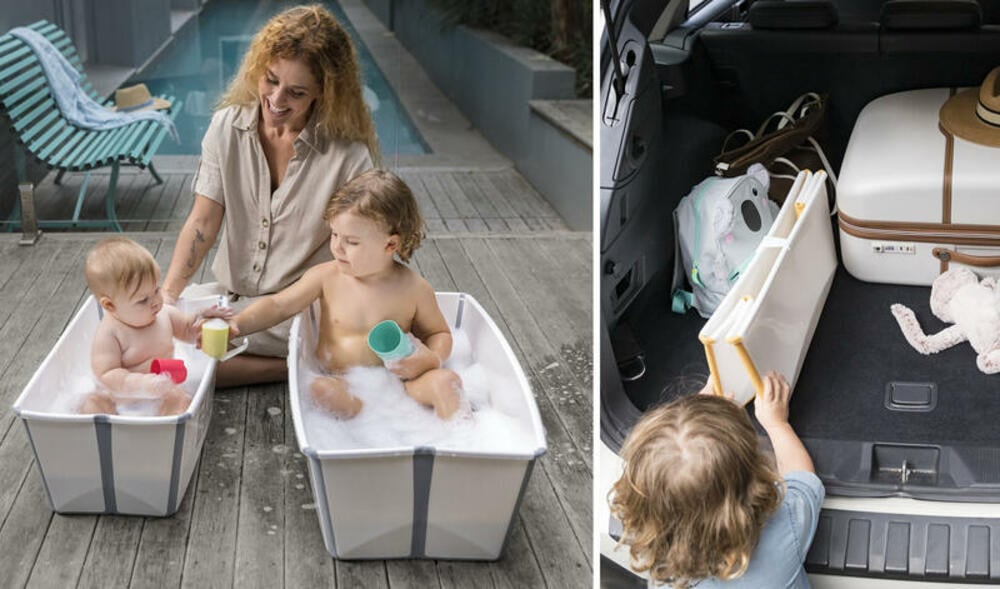 A safe bath, designed especially for young babies, will help make bath time a treasured bonding experience. The Stokke® Flexi Bath® is a lightweight and portable design that folds flat for storage and travel. It also features a non-slip base and plug for easy draining. The Flexi Bath® Newborn Support accessory was designed for young babies in mind, and, when added together with the Stokke® Flexi Bath® Stand, make a cohesive, safe, easy bath-time set-up that brings baby closer to you. Avoid backache from kneeling on the floor with this sturdy, ergonomic bath time helper, that's functional, comfortable, and fosters bonding between parent and child.
SUMMARY
Once the baby registry is refined and the main purchases are made, your loved ones can offer additional support through creative registry options that will help you navigate the uncertainties of your parenthood journey ahead.
"Knowing we had gift cards put our minds at ease, with lots of diapers, wipes, and unforeseen needs down the road!" said Lisa, mom of one, from Philadelphia. Amanda, mom of three from New York City, also recommends inviting loved ones to celebrate your growing family by purchasing more experiences and less toys. "I wish I would have created more 'funds' for classes. These are expensive and have added up over the years," she explained.
You can also ask trusted family and friends for favors in advance, such as a designated time each week to bring over a meal, walk the dog, help with the older children, or care for the newborn so you can enjoy a well-deserved undisturbed rest to rejuvenate. Experienced mom of three, Melissa, from Summit, New Jersey, also advises, "I always tell new moms to register for a pretty robe or pajama set for the hospital themselves. It makes such a difference in the way you feel after going through labor."
Awaiting a baby's arrival is a special time of planning, nesting, imagining, creating, and anticipating. At Stokke®, we honor this beautiful journey and the gift of parenthood by creating products that are designed to bring families close together. We believe that from closeness comes connection, and from connection grows confidence. And with confidence, anything is possible! We wish you all the best in the exciting time ahead.
Learn More about Featured Products