Stokke® Nomi®
The chair that inspires active sitting
Bonus Product
https://www.stokke.com/en-ca/632701.html
This chair plus baby set and harness configuration properly suits the needs of your child from 6 months to 3 years
Seamless adjustability without tools
Light & easy to move or hang on the table for clean-up
Winner of the Product Safety Silver Award 2019 by the European Commission
Features anti-tilt wheels
Find your nearest store
overview
Accessories
How to use
Spare Parts
Product Details
The chair that inspires active sitting
The Stokke® Nomi® chair & the Stokke® Nomi® Baby Set – they're better together! Select the Stokke® Nomi® chair in the color of your choice to save on the Baby Set when you buy them as bundle. This allows you to bring your baby to the family table for bonding from when your child is able to sit unaided (approx. 6 months). Much like a protective arm around your child, the Stokke® Nomi® Baby Set offers your baby comfort and support as they're learning to sit while still allowing them freedom of movement. Easy to attach, the Baby Set simply clicks on, first underneath the seat and then on the backrest. The rounded, organic contours create a comfortable highchair with unrestricted movement – which is excellent for toddler's development as they explore, taste and interact at the family table. When your child is ready to climb up and down from the chair without help, it is time to remove the Stokke® Nomi® Baby Set.
Features
Your child can comfortably sit at the dining table and enjoy mealtimes with the rest of the family
Stable footrest that supports your child and provides comfort
Because of its light weight it's easy to use throughout your home or hang on your table edge for clean-up after meals
Tool-free adjustability, ensures that the depth is automatically aligned when adjusting the height of the seat and footrest
The unique stem provides strength, durability and flexibility to the highchair
Solid construction and European oak / beech, oak or walnut wood, can hold up to an 150kg/330lbs adult
Array of color choices to match any décor
Sitting actively is about freedom of movement. This is essential for your child's healthy development. It lets them use their bodies in an intuitive way allowing them to wiggle, shift & climb, encouraging them to explore and push their boundaries.
Comfort & Connection
When children sit comfortably at the same table, activities like mealtimes become more relaxed & fun. That's why the Stokke® Nomi® Chair changes the position of both the seat and footrest with the simple twist of a knob. Children find it easier to concentrate on activities at the table when the physical environment has been adapted to their size and needs.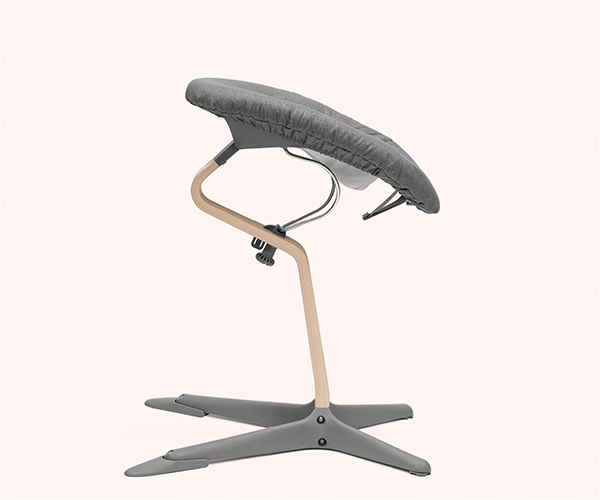 With a playful look and ingenious function, the Stokke® Nomi® Chair brings extraordinary style and unique flexibility into your home. Because of its seamless tool-free adjustability and its light weight, the Stokke® Nomi® Chair is easy to use throughout the house, in fact, it's so light, you can even hang it on the edge of your table for clean-up after meals.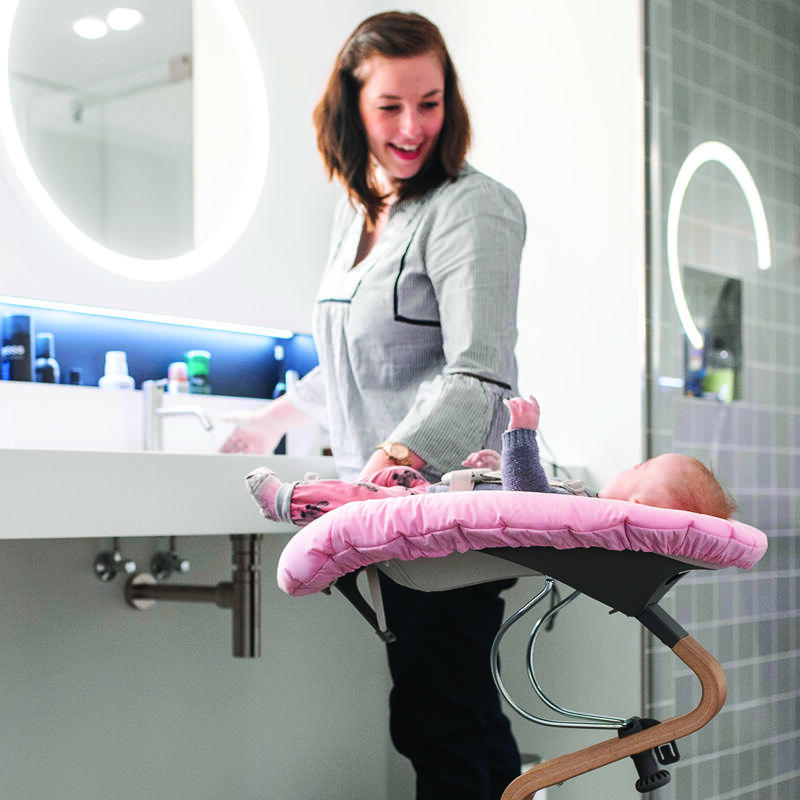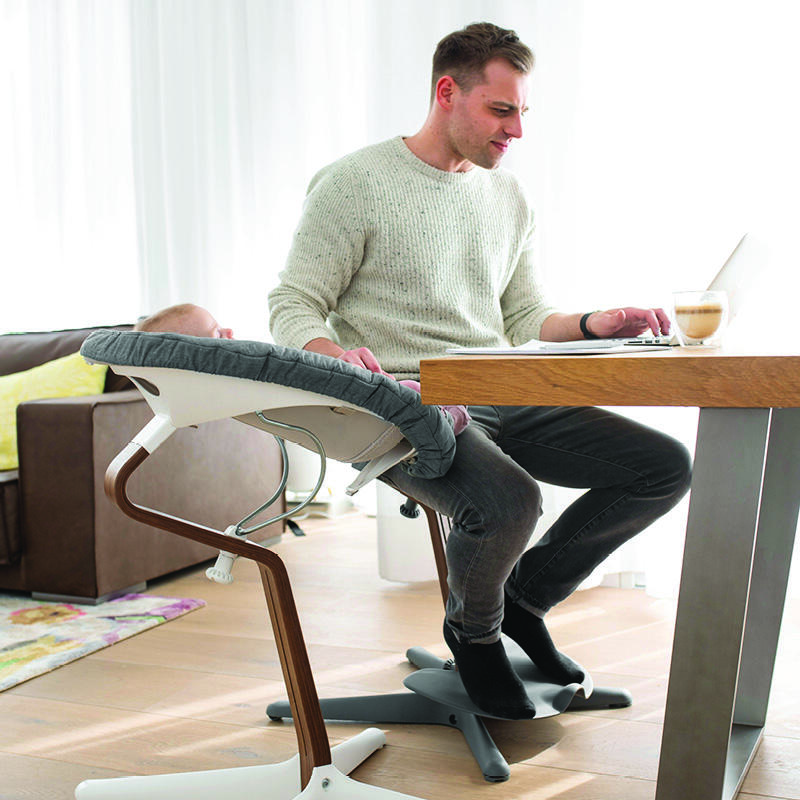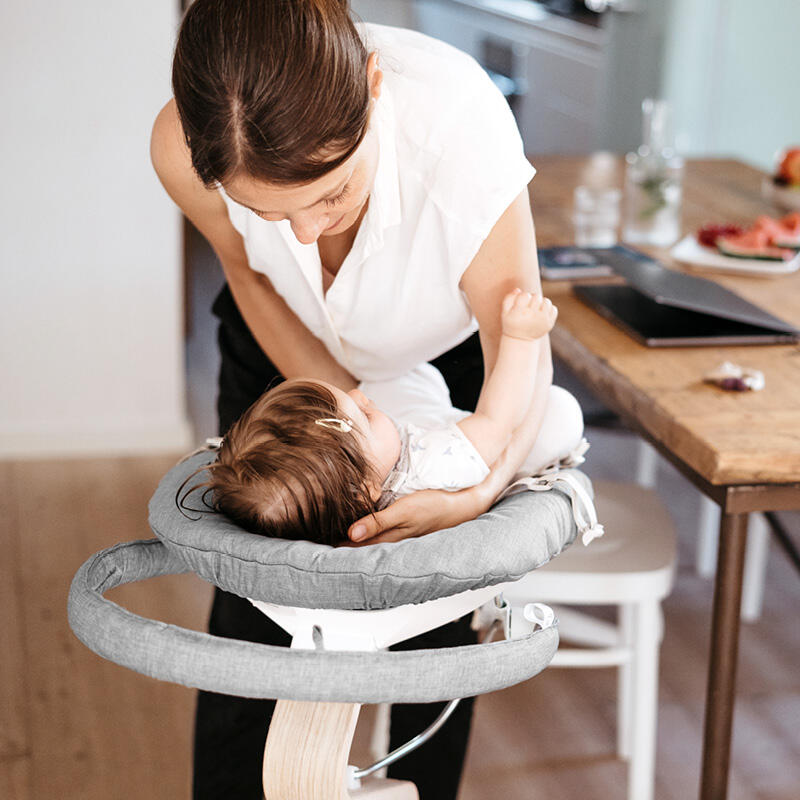 Works in Every Room!
Because the Stokke® Nomi® Chair is lightweight, it's easy to move around and use wherever you need an extra hand. Whether you're getting ready in the bathroom, checking an email in your home office or doing a little light prep in the kitchen, your Stokke® Nomi® Chair is there to keep your little one close & comfy.
Like all our seating, the Stokke® Nomi® Chair is always here to help you eat together, play together, and find that special connection – together from birth to adulthood.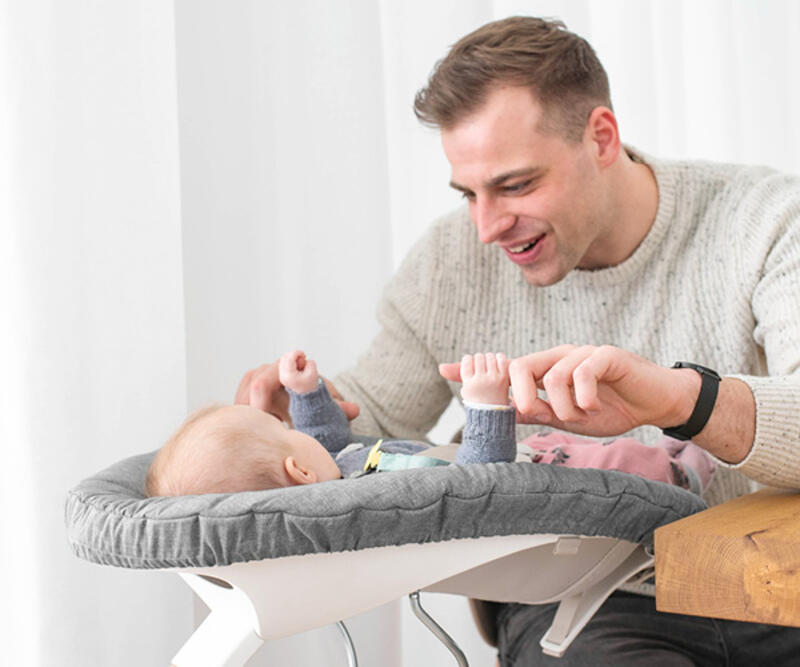 Accessories for a perfect fit, from birth & beyond!
Thinking behind the Concept
Specifications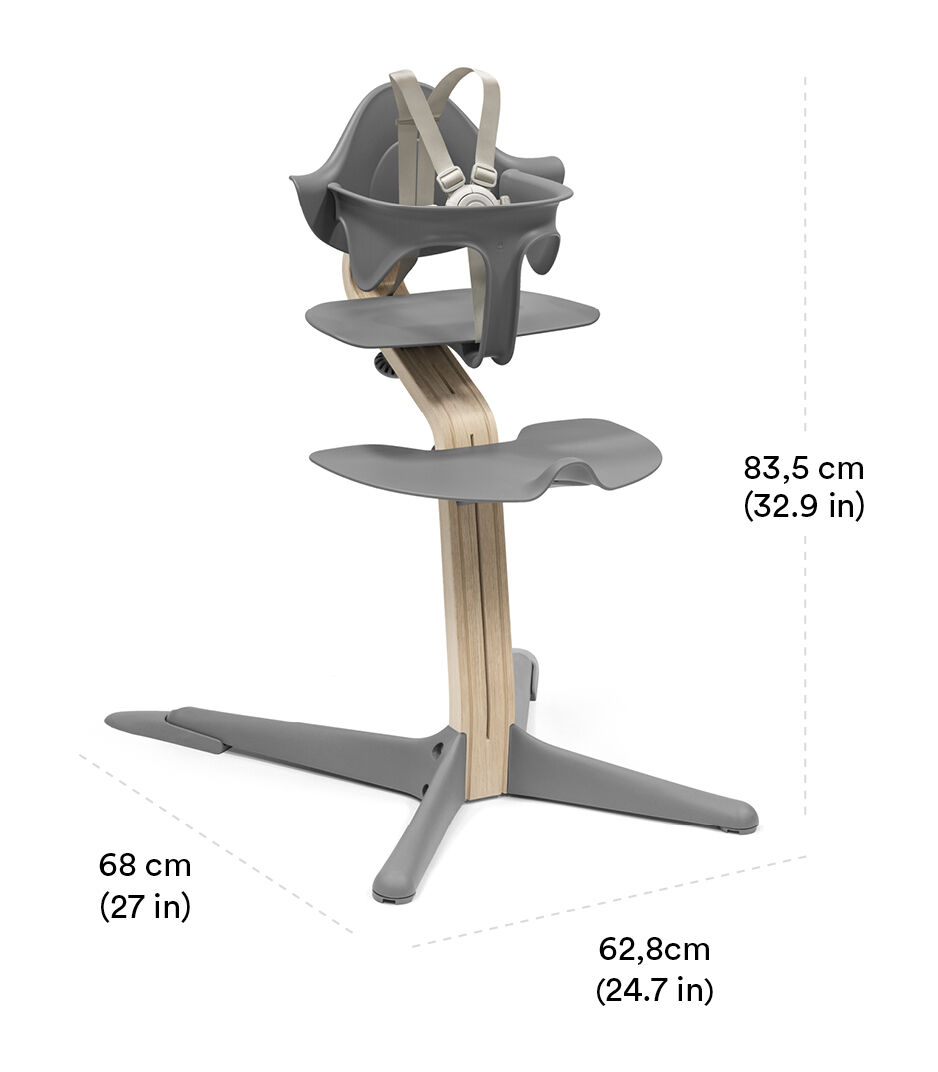 Product Size (cm/in): 68 x 62.8 x 83.5 / 26.8 x 24.7 x 32.9 Weight (kg/lbs): 3.49 / 7.7 Suitable for age: from 6 ~ to 36 (months) Design: Peter Opsvik
Materials Detailed
Materials: Center stem: Oak, Walnut or Oak/beech veneer.

Backrest, seat, footrest, baby set and footcross: Polypropylene

Screw bag: Metal. Seat and backrest contain metal parts
What's included
this item is included

Stokke® Nomi® Chair

this item is included

Stokke® Nomi® Baby Set

this item is included

Stokke® Harness for Nomi®

this item is included

2 gliders plus 2 small screws
How to use / Documents
Maintenance
Wipe with a clean, damp cloth, wipe off excess water.
Assembly Instructions
Bonus Products
Bonus Products