Stokke® Nomi® Chair
The chair that inspires active sitting​
Bonus Product
https://www.stokke.com/en-rs/626501.html
Seamless adjustability without tools
Light & easy to move or hang on the table for clean-up
Winner of the Product safety Silver Award 2019 by the European Commission
Features anti-tilt wheels
From birth - for life
Find your nearest store
overview
Accessories
How to use
Spare Parts
Product Details
The chair that inspires active sitting​
The Stokke® Nomi® Chair can be used from birth for life. With seamless, tool-free adjustment, it offers a playful visual design and a comfortable seat at every age. ​Peter Opsvik has designed Nomi based on the same idea behind the Tripp Trapp® Chair; that mealtimes may become more relaxed and interactive, and children find it easier to concentrate on the activities taking place around the table when the physical environment has been adapted to their size and needs.
Your child can comfortably sit at the dining table and enjoy mealtimes with the rest of the family
Stable footrest that supports your child and provides comfort
Because of its light weight it's easy to use throughout your home or hang on your table edge for clean-up after meals
Tool-free adjustability, ensures that the depth is automatically aligned when adjusting the height of the seat and footrest
The unique stem provides strength, durability and flexibility to the highchair
Solid construction and European oak / beech, oak or walnut wood, can hold up to an 150kg/330lbs adult
Array of color choices match any décor
Specifications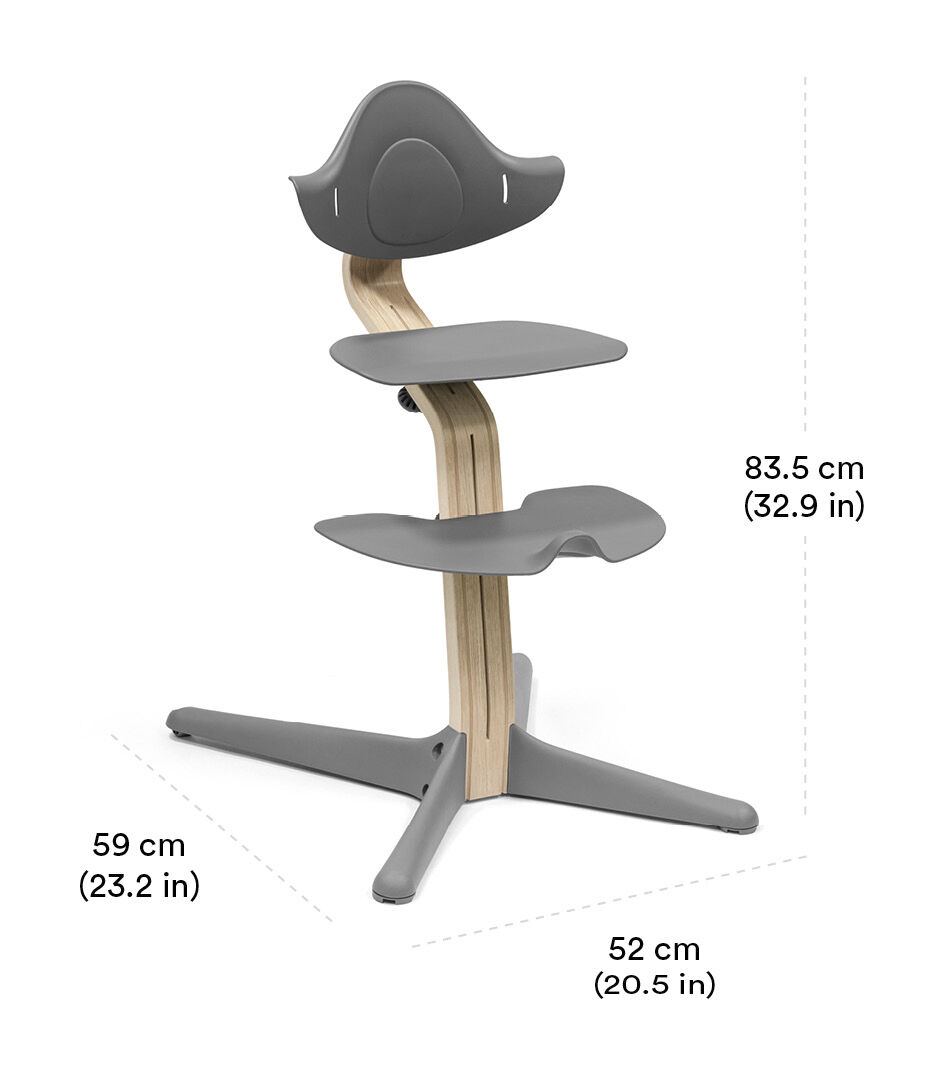 Product Size (cm/in): 59 x 52 x 83.5 / 23.2 x 20.5 x 32.9 Weight (kg/lbs): 4.68 / 10.3 Suitable for age: from 0 (months) Suitable for Weight (kg/lbs): up to 150 / 330 Extended Warranty: 7 (years) Design: Peter Opsvik
Materials Detailed
Materials: Center stem: Oak, Walnut or Oak/beech veneer.

Backrest, seat, footrest and footcross: Polypropylene

Screw bag: Metal. Seat and backrest contain metal parts
What's included
this item is included

Assembling set including allen keys

this item is included

Assembling guide

this item is included

1 backrest (Screws not included)

this item is included

Centerstem

this item is included

Foot Cross

this item is included

1 footplate (adjustment handle and washer not included)

this item is included

Seat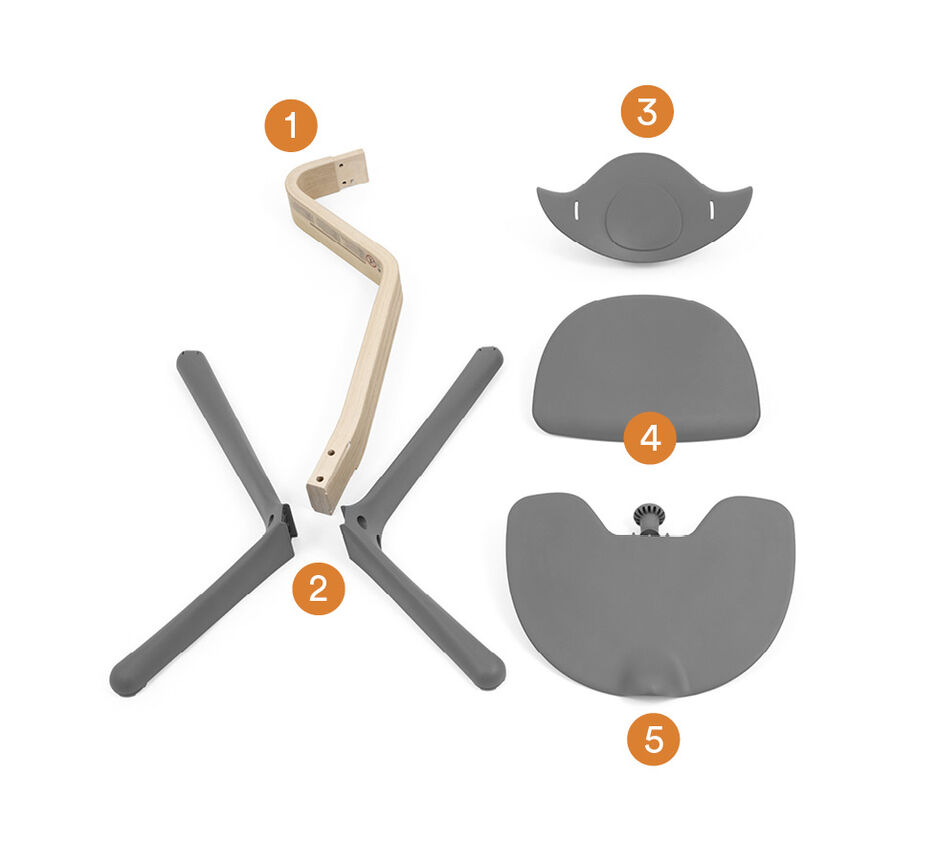 Stokke® Nomi® Chair in social
How to use / Documents
Maintenance
Wipe with a clean, damp cloth, wipe off excess water.
Downloads
Assembly Instructions
Bonus Products
Bonus Products