Parte del sistema de asientos de Stokke® Steps™
Puede usarse desde el nacimiento con la hamaca para bebés
Se ajusta fácilmente al crecimiento del niño sin necesidad de herramientas
El Baby Set y la bandeja hacen las comidas más fáciles y cómodas
Acerca al niño a la mesa familiar

Crea y compra tu Stokke Steps disponiendo de una amplia selección de colores y accesorios.
La silla versátil que evoluciona con el bebé
A partir de los 3 años Las patas de la silla Stokke® Steps™ están hechas de madera de haya europea duradera. Éste es un material macizo y natural, y por lo tanto tiene una superficie rica, con estructura, variación de patrones y combinaciones de colores naturales. La silla viene con piezas de plástico blancas con detalles en gris.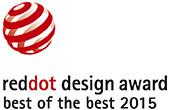 Lo que incluye
Stokke® Steps™ Silla
Stokke® Steps™ Baby Set
Especificaciones técnicas / Medidas
Información del producto

Product weight in kg/lbs: 4,6/10,1
Product dimensions (length x height x width) in cm/in: 61x71x43/24x28x17
Suitable for age in months: > 36
Materials: Madera: Madera maciza de haya europea, Plásticos: PP-TC/PA
Características
Características:

Puede utilizarse en conjunto con la hamaca Stokke® Steps™ para acercar a tu bebé recién nacido a la mesa, y con el Baby Set de Stokke® Steps™ para crear una trona
El niño podrá sentarse en la mesa y disfrutar de las comidas con la familia
El asiento y el respaldo de forma redondeada brindan una ergonomía óptima
El reposapiés es fácil de regular, se monta sin herramientas y permite al niño subir y bajar de la silla libremente
Diseño escandinavo contemporáneo
Las patas de silla y el asiento Stokke Steps se venden por separado
Guías de usuario
Instrucciones de montaje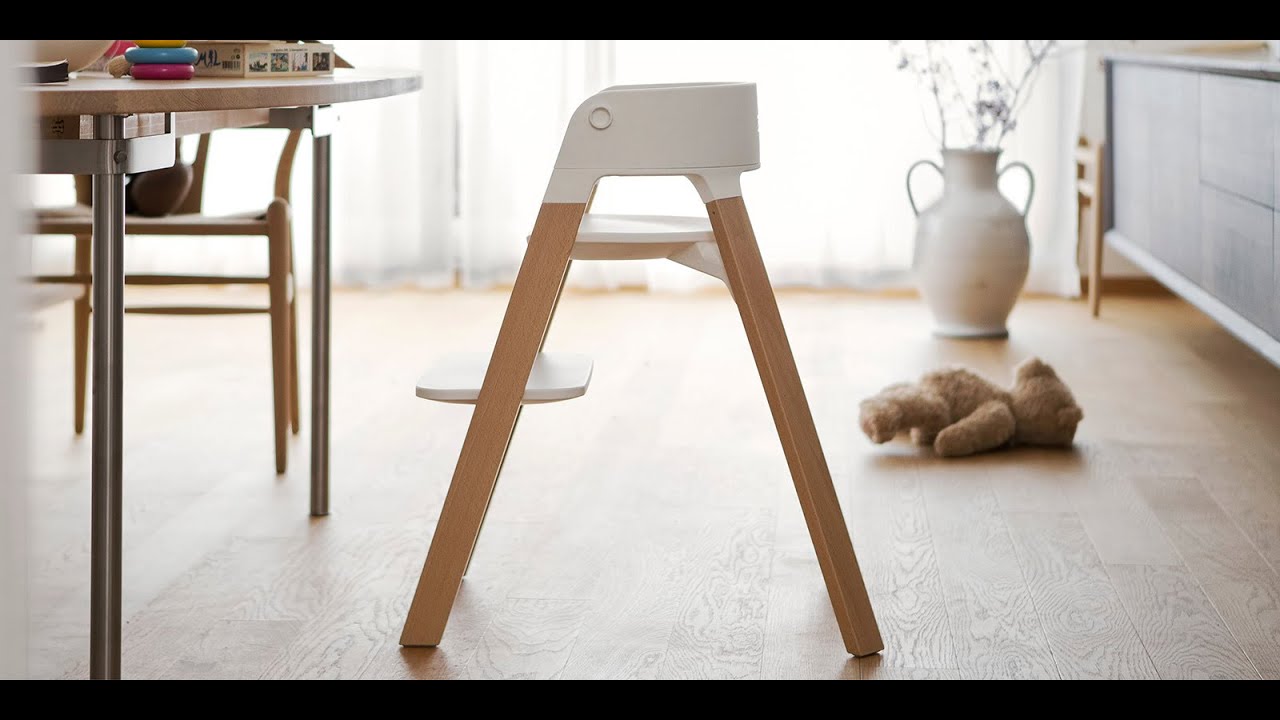 Mantenimiento

Piezas de madera:


Retirar inmediatamente cualquier exceso de agua con un paño seco.
La humedad restante podría agrietar la superficie.
La exposición a la luz solar puede cambiar los colores.


Piezas de plástico:


limpiar con un paño húmedo.
Descargas
From birth
The softly cushioned bouncer has a unique cradling movement that mimics the feeling of being cradled in mother's arms.
Use with the Steps Chair to bring your baby to the table - the Bouncer fits right onto the Stokke® Steps™ Chair.
From 6 months
The adjustable Baby Set (1) ensures a perfect custom fit as your child grows. Comfortable Cushion (2) for additional softness and styling.
Give the child a space of their own to play and eat, by adding the Tray (3) to the Stokke® Steps™ Baby Set.
From 3 years
The versatile chair that evolves with your baby using modules - from bouncer to high chair and later children's chair.
The chair itself has been developed with active, independent toddlers in mind, giving them proper support and comfort with its adjustable features.
2015 Red Dot Design Award Winner.