Caring for children is caring for the planet
We recognise our role in making the world a better place, and that our actions can make a real difference. We will continue to prioritise sustainability to create a more sustainable future for all of us.
Steps we've taken in the right direction
In a world with a growing population, the well-being of children is instrumental to ensure sustainable societies. This is why we do what we can to be socially and environmentally responsible. This is a work in progress, but our sustainability strategy aspires to make Stokke the obvious choice for parents who want to see change.
Since 2020, sustainability has been one of our three core value propositions, aimed at making a significant impact on children and families while minimizing our environmental impact. Our Sustainability Strategy is based on five of the UN Sustainable Development Goals (SDGs).
Measured carbon emissions from all operations

Established emission reduction targets

Assessed traceability in wooden supply chain

Created a Policy for Responsible Business Conduct

Started Stokke Sustainability Strategy trainings
Grow-with-the-child design & functionality
The most sustainable products are those you do not have to replace. That's why we use high-quality and long lasting materials, combined with grow-with-your-child functionality and timeless design.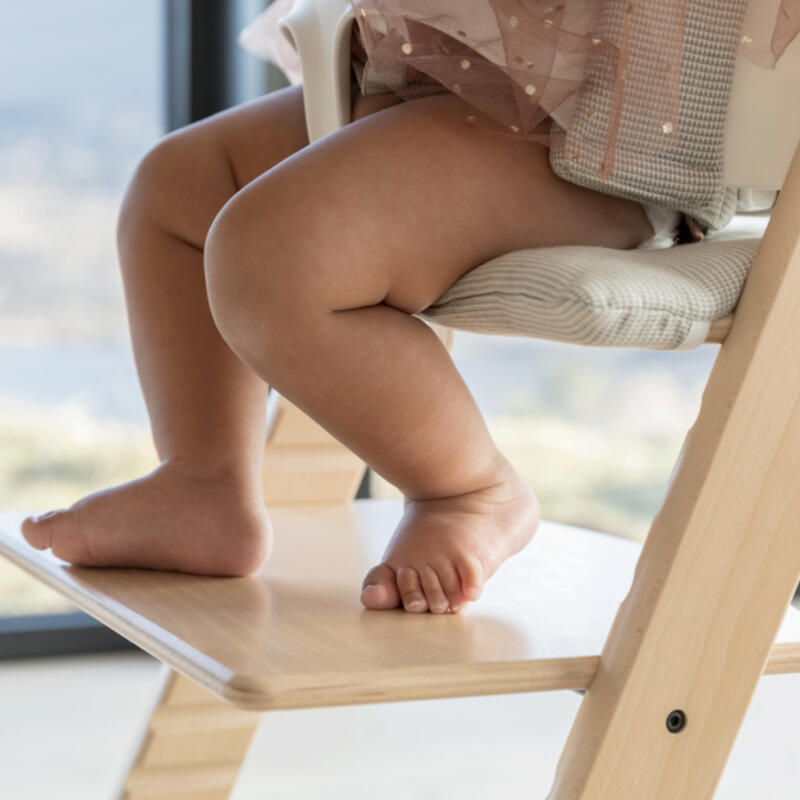 Reduce & improve materials
We use recycled, recyclable, renewable and biobased material while reducing weight and waste to create less emissions.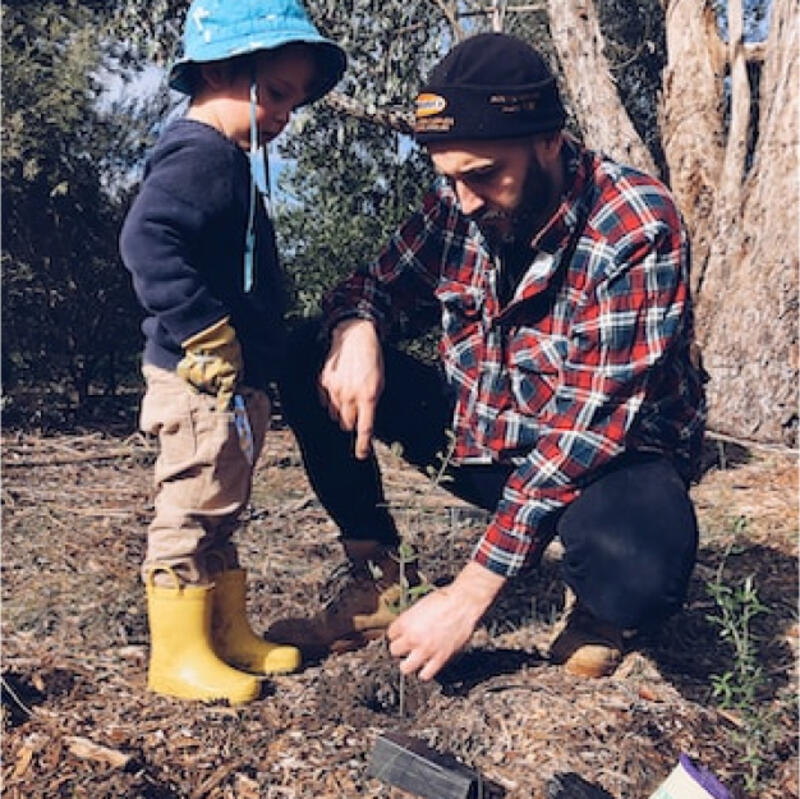 Design for the full lifecycle
We reduce the amount of materials to improve recycling and make it easier for products to be repaired or refurbished.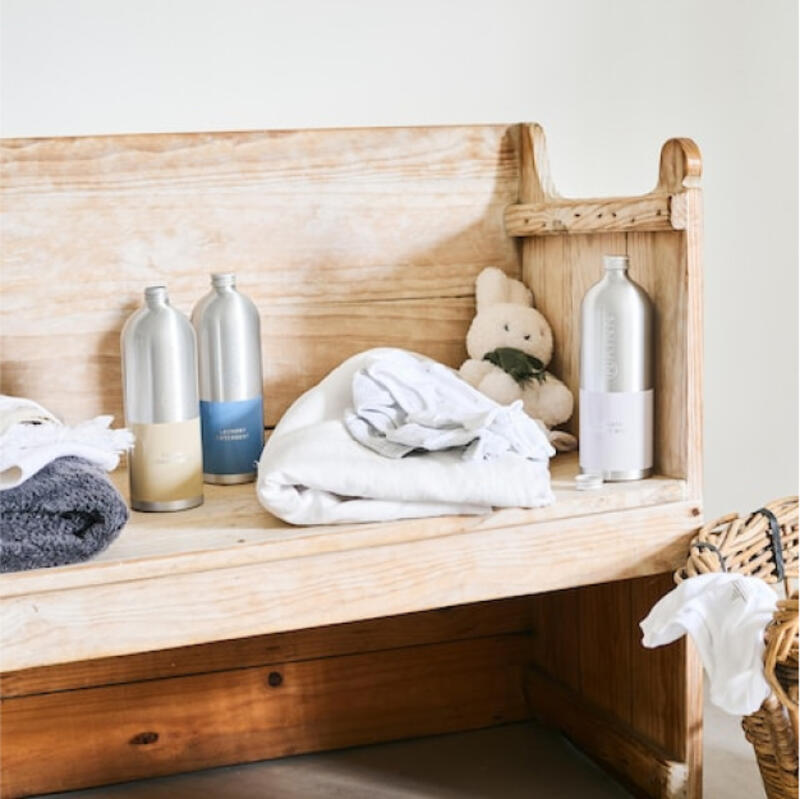 Consider certification schemes
Certifications introduce benefits and simplify communication by following internationally recognized standards.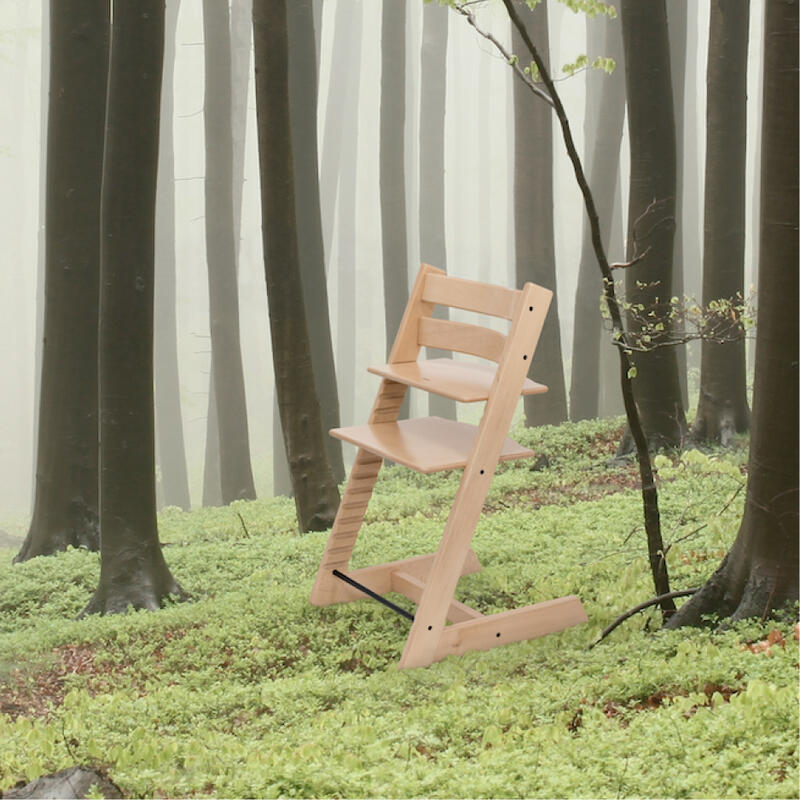 Manufacturing location matters
Short supply chains and the type of energy used locally during productions reduce emissions.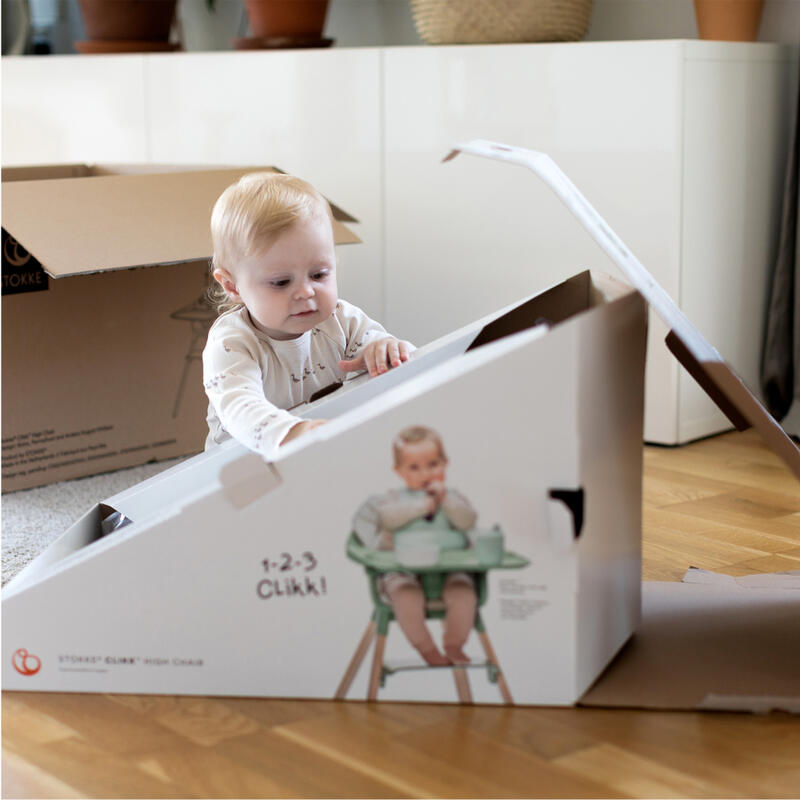 Optimize packaging
Optimize packaging with low emission impact and avoid unnecessary usage of material and space during transport.
1
We prioritize responsible forest management and manufacture our strong and durable wood products in Europe, establishing traceability throughout our wood supply chain.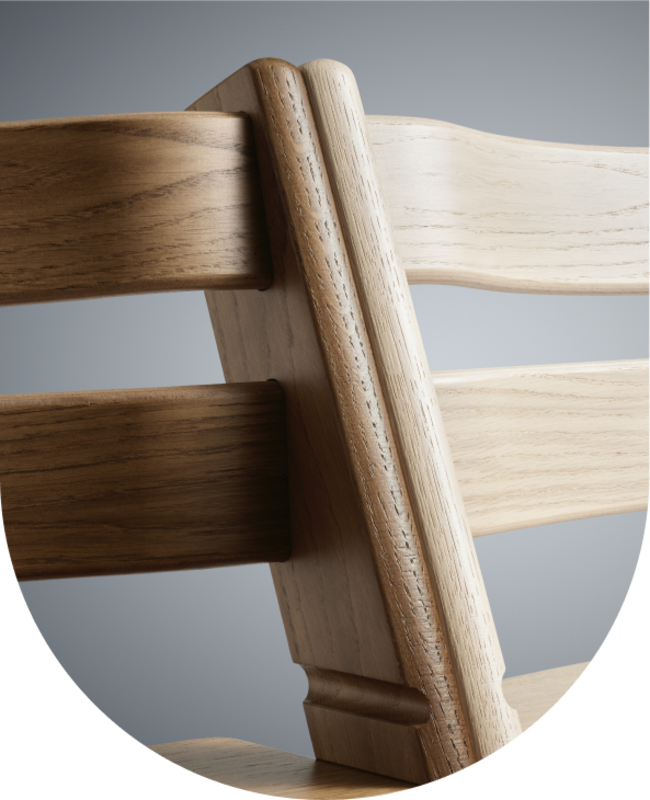 2
A lightweight yet strong alternative to traditional materials. We are researching bio-based and recycled materials with the same durability, strength, and design flexibility.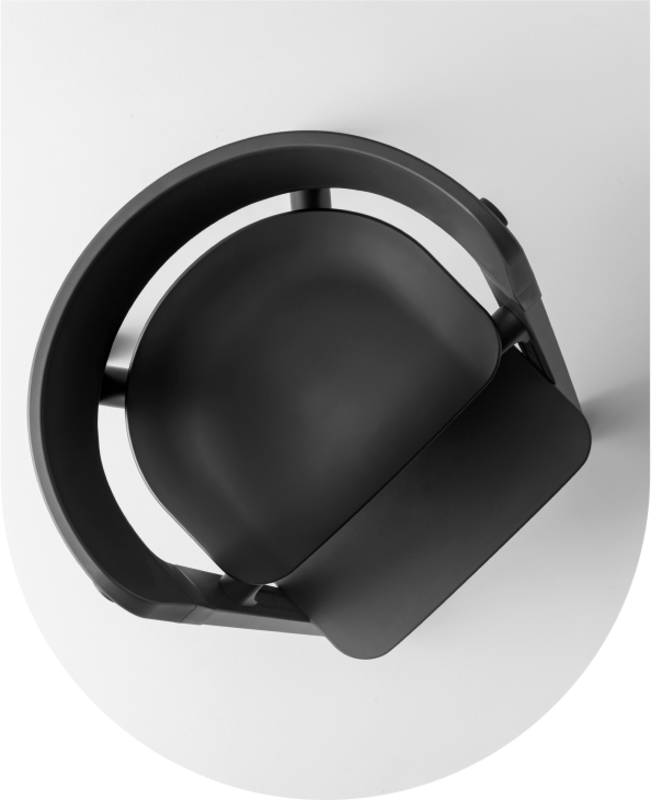 3
We carefully select high-quality cotton which is durable & comfy for little ones. We currently use about 66% of OCS-certified organic cotton in our products.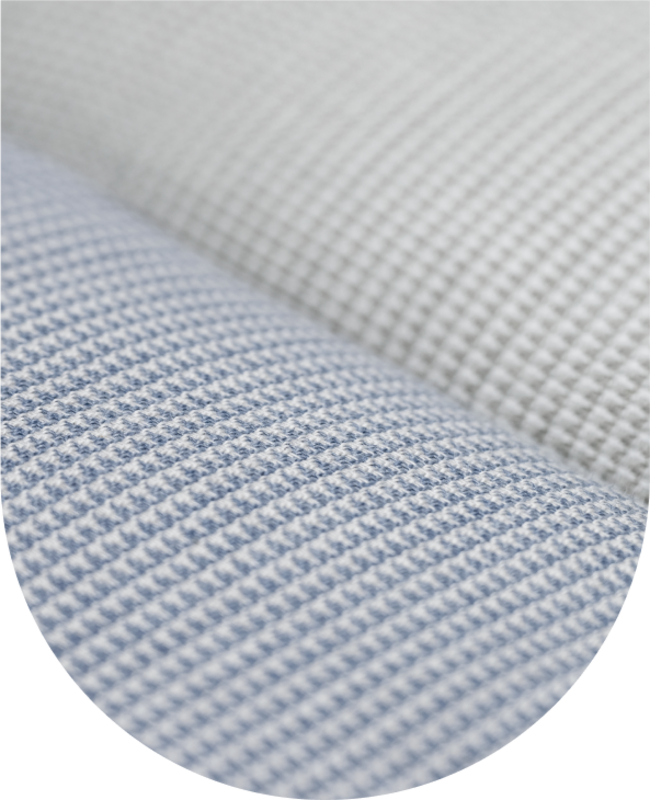 4
We're committed to minimalize our environmental impact by using materials with a low footprint for packaging. Up to 99% of our packaging consists of cardboard.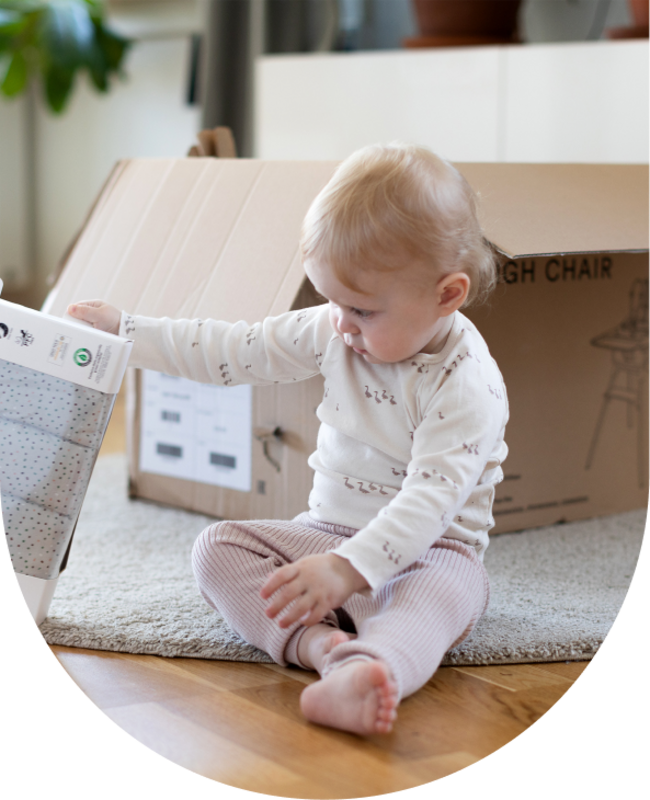 5
Our goal is to increase the use of recycled polyester to 60% by the year 2030 to reduce plastic waste and decrease reliance on non-renewable resources.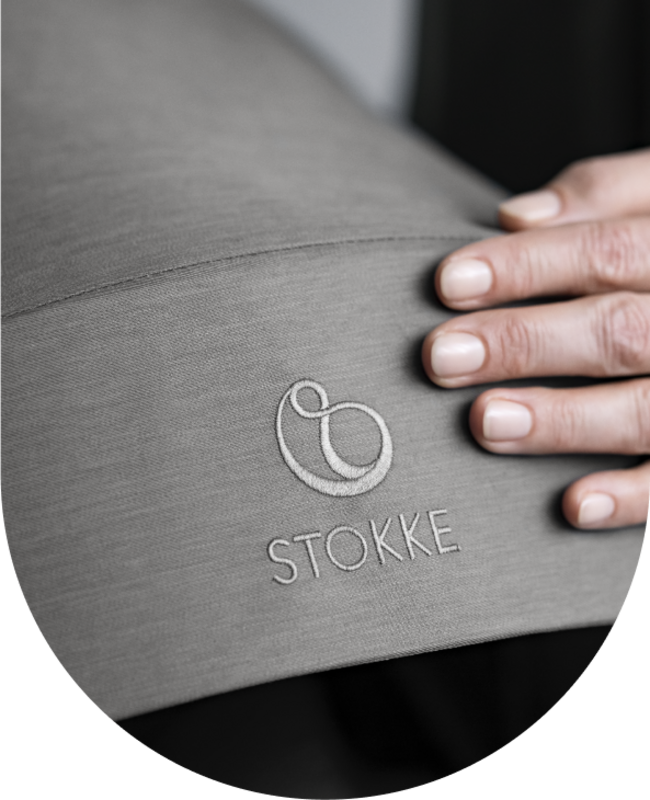 6
We prioritize safety. Most of our textiles are certified by Oeko-Tex. In addition we use PFC-free coatings on many of our products to reduce environmental impact and improve safety.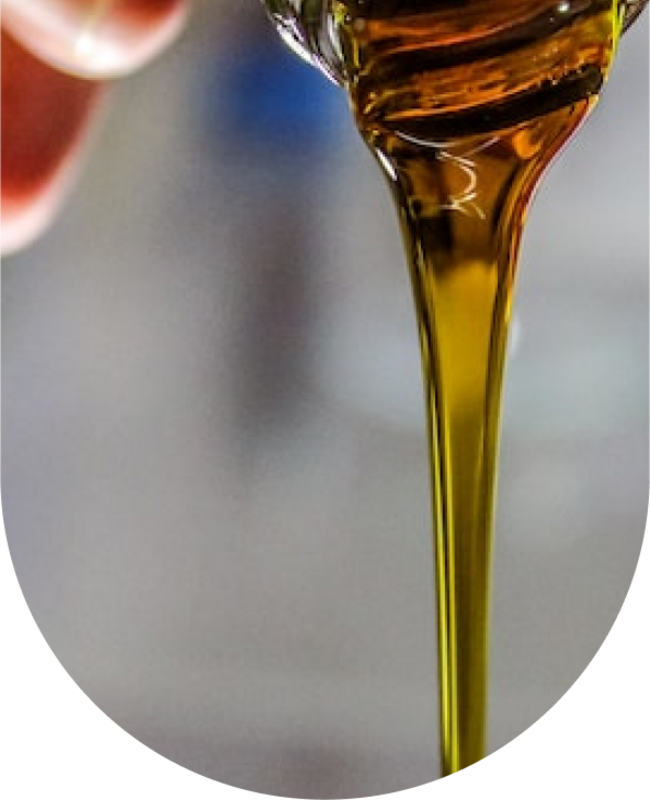 Taking care of the world's forests: Our Stokke® Sleepi™ is FSC®-certified, using responsibly sourced wood, coming from sustainibly managed, certified forests. The FSC® label means the wood has been harvested to benefit communities, wildlife, and the environment.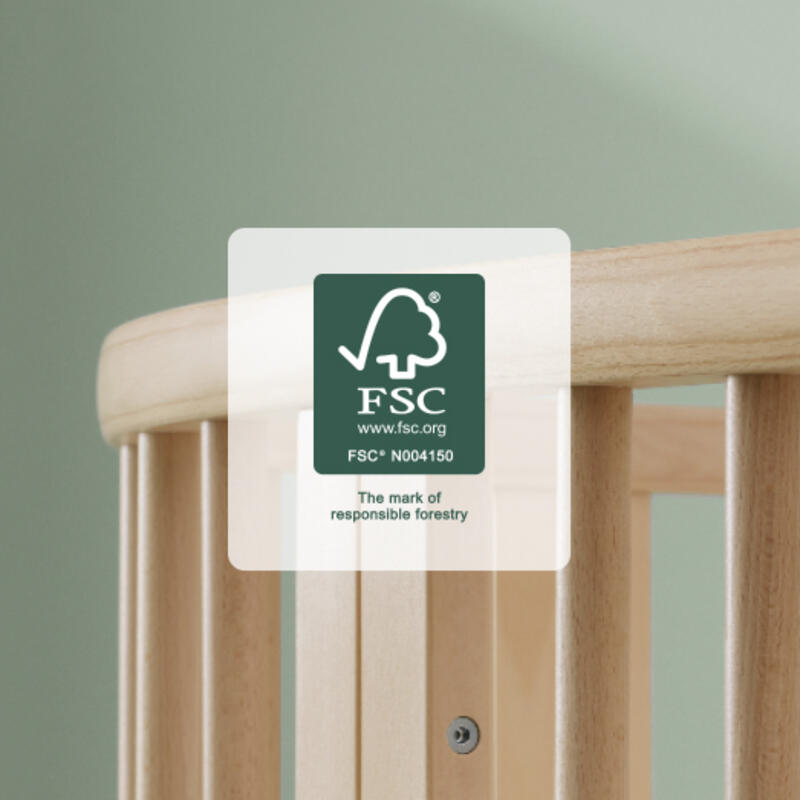 Our Stokke® Xplory® X is designed to be a long-lasting, high-quality product. It´s manufactured using materials composed of 100% recycled PET bottles across its main fabrics, and is also used as the outer material for the carry cot, shopping bag and changing bag.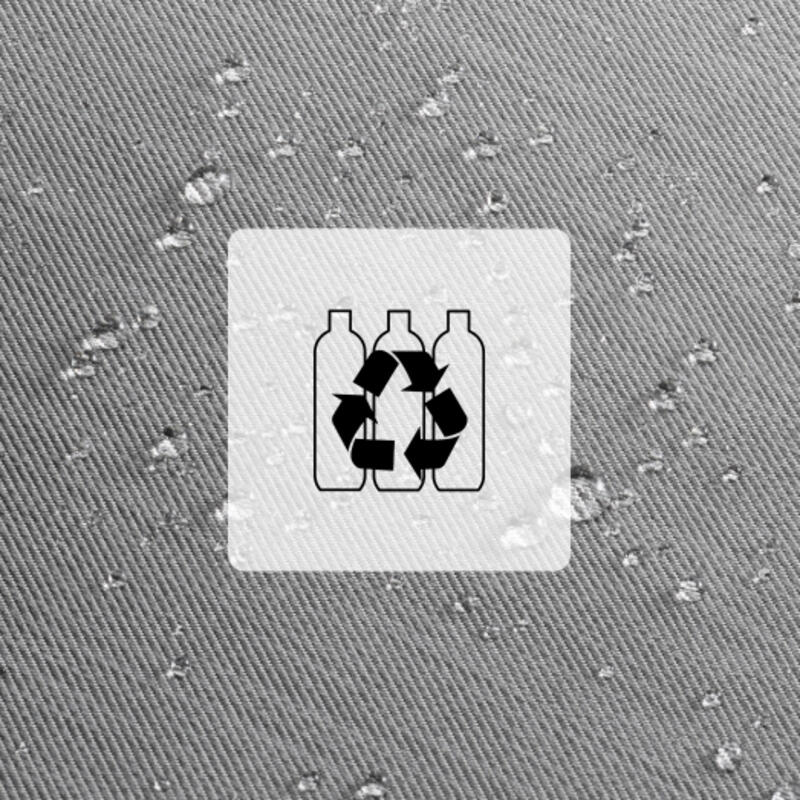 100% organically grown cotton
Our Stokke® Limas™ Carrier has been designed for optimal comfort & support and can be used from newborn. The cotton is 100% organic – and OCS-certified.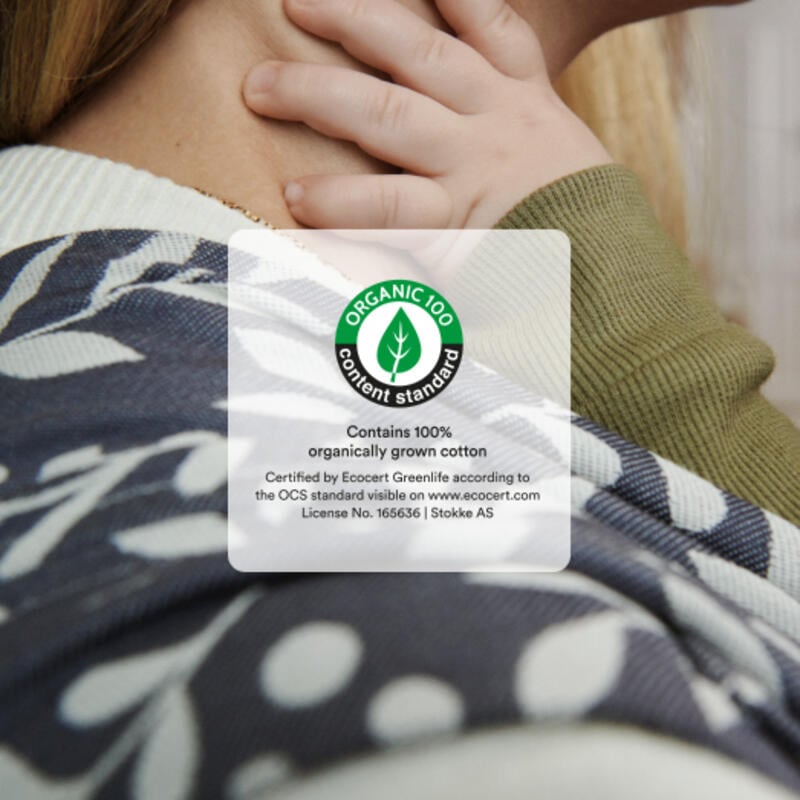 The Tripp Trapp® chair is made primarily of European beech and oak woods, sourced responsibly following the principals of sustainability and known for their strength, durability and flexibility.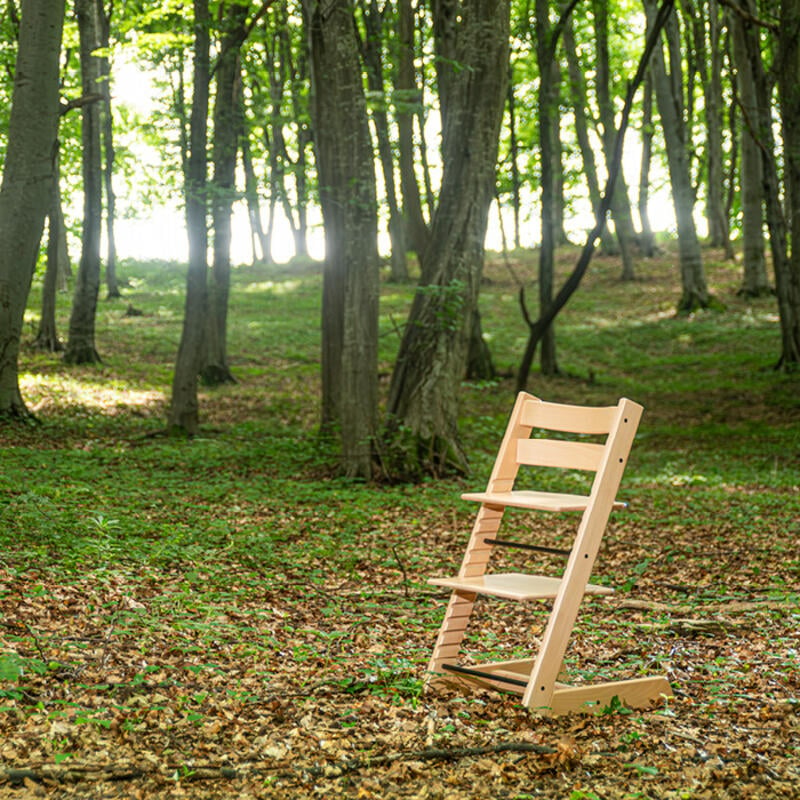 1
Our goal is to use at least 50% recycled or bio-based plastic by 2030 and 70% recycled polyester by 2030. By 2030 all our wooden products will be FSC®-certified and traceable to the forest.
2
We will continuously work on reducing our climate footprint and ensure that our products are made ethically with ecycled or bio-based materials that have low environmental impact.
3
While committing to drastically reduce our emissions by 2030, our long term target is to reach net-zero global emissions by 2050 at the latest in order to limit global warming to 1.5°C.