Stokke® Xplory® X Winter Kit
Keeps you & your baby warm
Bonus Product
https://www.stokke.com/USA/en-us/579601.html
Insulated fabrics shield your child from wind & cold
Detachable storm cover offers added protection
Stylish mittens keep parent`s hands warm
Reflective zipper for extra safety & visibility
Made of PFC-free, water-repellent fabrics
overview
More Infos
How to use
Spare Parts
Product Details
Keeps you & your baby warm
The Stokke® Xplory® X Winter Kit is simply the most stylish way to keep your baby warm when temperatures drop. The sleek design includes premium detailing, natural sheep skin and PFC-free textiles. The insulated fabric together with the additional storm cover safeguard your little one from the elements. Your child will enjoy a comfortable and cozy environment protected from cold weather and wind on chilly days. We´ve been thinking of parents as well; soft, fleece-lined mittens that attach to the stroller handle keep your hands warm. Because they're detachable, they'll never go missing!
Insulated canopy for cold weather protection
Storm cover to keep your baby warm in winter wind
360° reflective zipper to always be seen​
Removable mittens that attach to the stroller to keep parent´s hands warm
Removable sheepskin fur rims on the canopy
Stylish & Functional Features
1
The insulated canopy and rear seat textile cover keep baby cozy & protected.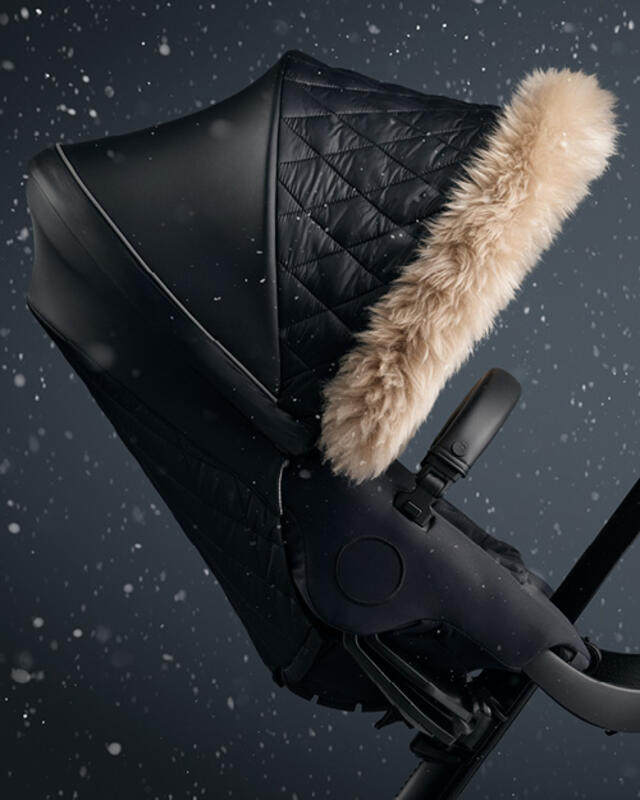 2
Soft fleece lining and genuine sheepskin rims keep your hands toasty and warm.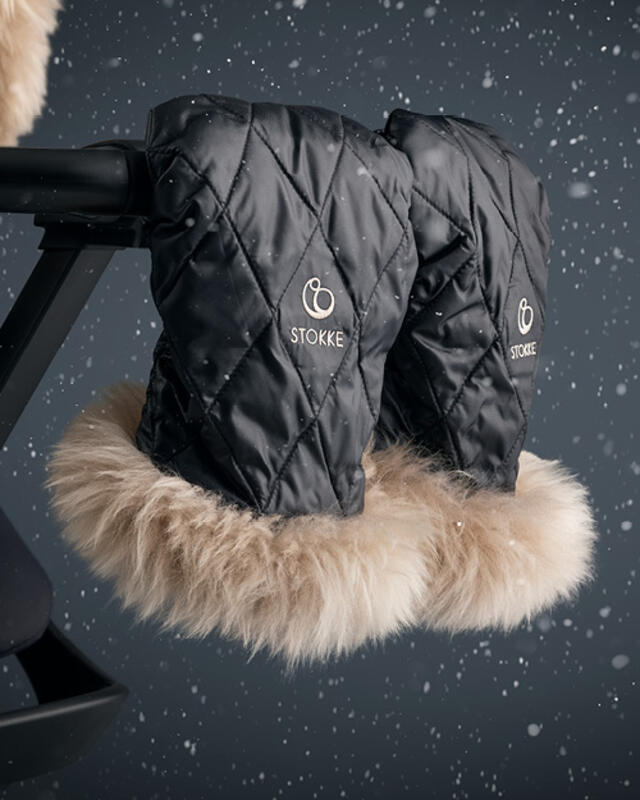 3
A 360°reflective zipper ensures that you´re seen and safe when it's dark outside.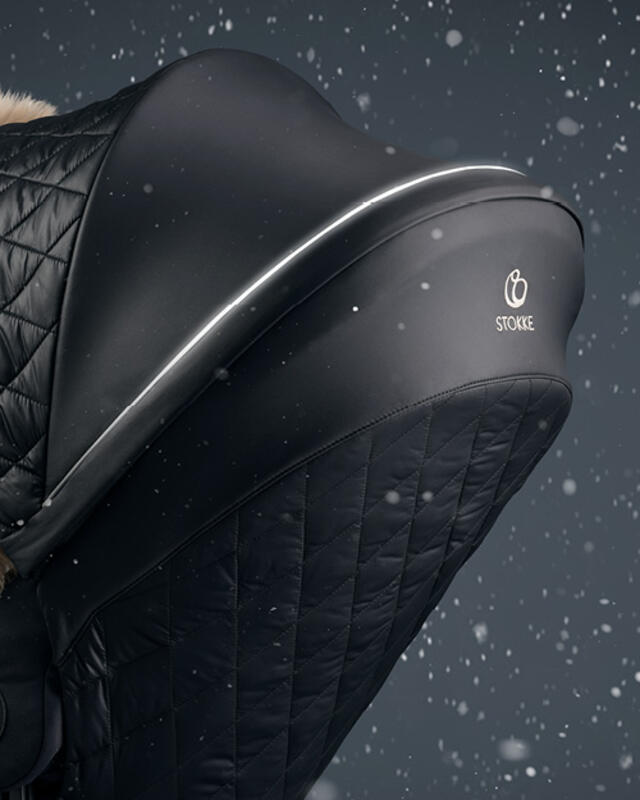 Smart fabrics for extra protection
High-tech fabrics that are PFC-free, water-repellent and insulating, look amazing and most importantly offer your baby protection against the elements.
Specifications
Weight (kg/lbs): 1.77 / 3.9
Materials Detailed
Materials: Main fabric: 100% nylon (polyamid), PFC free water-repellent coated
Filling and lining: 100% polyester
Rim on canopy and mittens: Sheep skin
Compatibility
Compatible with the Stokke® Xplory® X stroller seat and carry cot
What's included
this item is included

Detachable Mittens with fur rim

this item is included

Stokke® Stroller Canopy

this item is included

Stokke® Stroller Seat Rear Textile Cover

this item is included

Canopy Sheepskin rim

this item is not included

Sheepskin lining brush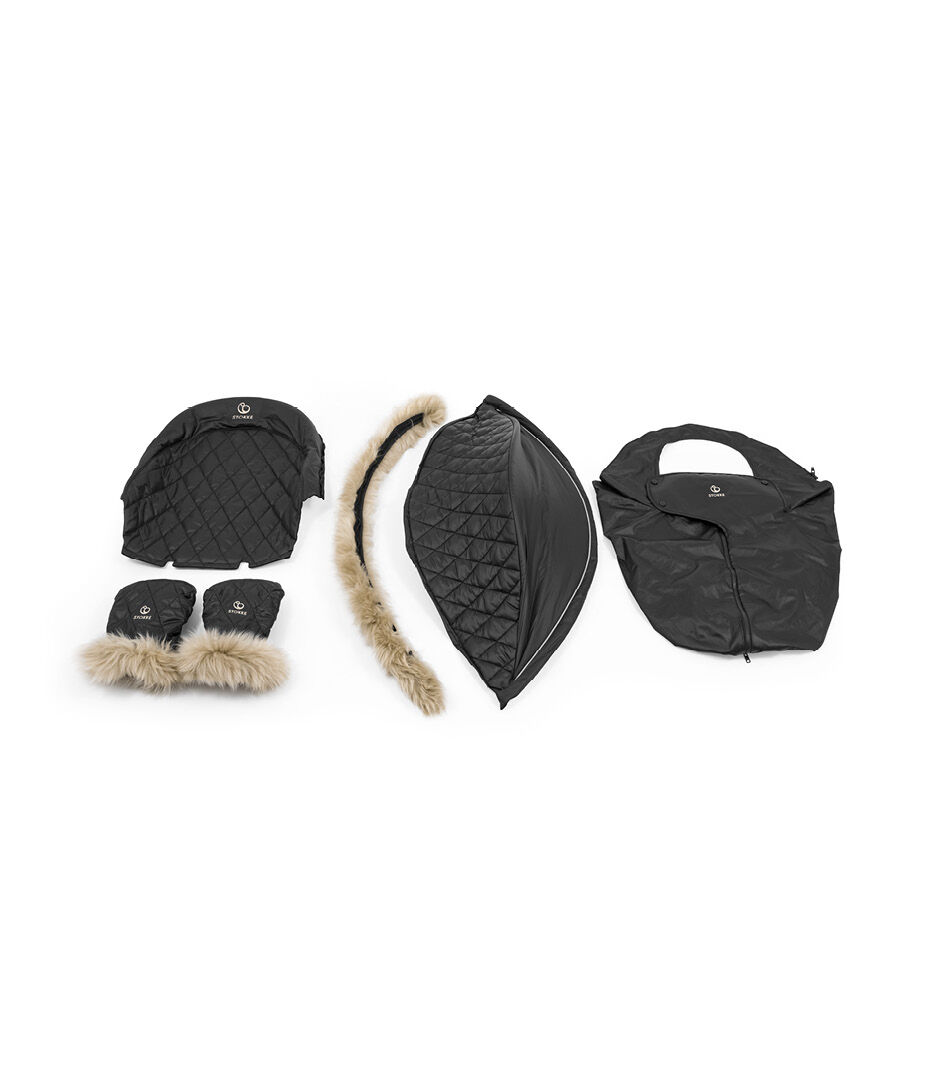 Stokke® Xplory® X Winter Kit in social
How to use / Documents
Maintenance
Sheepskin Rim: Regular brushing or shaking will keep fur edge in good shape. Lightly sponge clean with a damp cloth. Dry flat at roomtemperature away from direct heat and sunlight. The other components can be washed according to the user guide.
DO NOT TUMBLEDRY
DO NOT IRON
Bonus Products
Bonus Products