Chairs & High Chairs
The Stokke Seating Collection

Every family is unique, that's why at Stokke, we offer a collection of award-winning high chairs that are here to give you the support you need. Each offering comfort and excellent ergonomics, our high chairs and seating solutions are designed to bring your baby into the heart of your family to develop alongside you at the family table.
View our seating collection
Find the perfect chair for you & your baby
Stokke ® Clikk™ High Chair
Find the accessories you're looking for.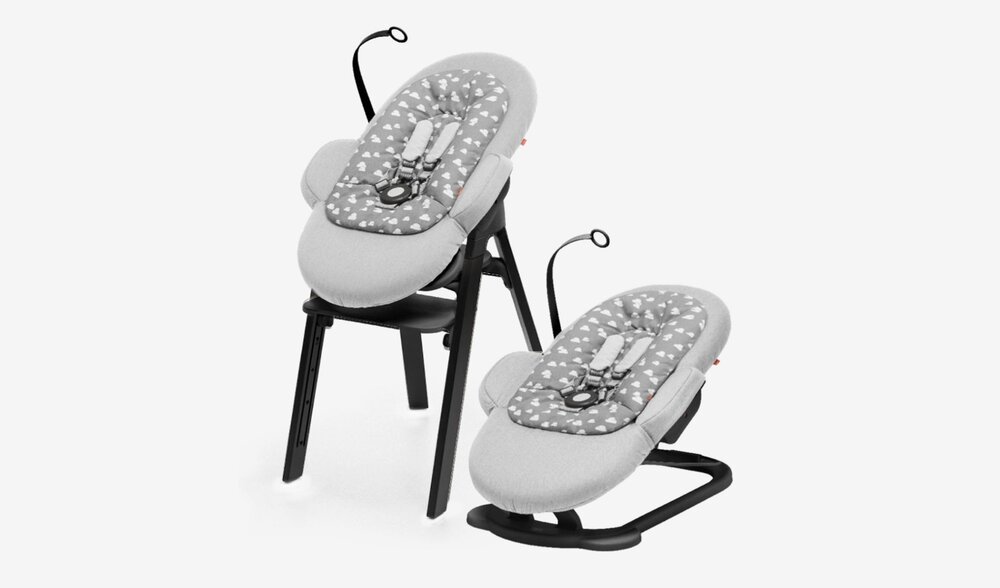 The softly cushioned bouncer has a unique cradling movement that mimics the feeling of being cradled in mothers arms.
Discover more
Staying close to the source
Tripp Trapp® is made in Europe, close to the vast forests where beech and oak have grown abundantly for centuries.
All of our products have a common purpose: to encourage child development and to nurture family bonding.
Bonus Products
Bonus Products